Being responsible and having a baby is the real turning point where your priorities just shift from yourself to the baby. However, you can enjoy the last sip from your previous lifestyle by arranging a trip to the Best Babymoon Destinations USA. Make sure that you must be in your first trimester because most airlines will not allow you to travel in the second trimester (24 weeks of pregnancy) or later.
We have compiled a list of the best babymoon destinations USA where you can have every kind of outdoor adventure and luxury just the way you desire.
1. Hawaii
Hawaii is about 2,000 miles away from the US mainland and is located in the Pacific Ocean. It's the best babymoon destination in the tropics that has a cluster of islands such as Oahu, Kaua'i, Molokini, Ni'hau, etc.
Kauai is the perfect couples' getaway to visit the most exciting places on the island that includes Koke's State Park, Waimea Canyon, and the Grand Canyon of the Pacific. On the other hand, Honolulu, Oahu has Waikiki Beach whose beauty speaks for itself.
2. Florida Keys
Between the Gulf of Mexico and the Atlantic Ocean, there is a string of islands covering 120 miles in the Southern region of Florida. This is the place where you find everything is going on at the natural pace. It's more like a babymoon heaven that will allow you to be relaxed and spend a stress-free vacation.
You can also take a drive on US 1 that passes over 42 bridges filled with incredible scenic views and pay a visit to the world-renowned author Ernest Hemingway Home & Museum.
Read Also: Top 12 Best Tourist Destinations in Italy
3. Hilton Head
If you are fond of the Atlantic beaches and phenomenal gold courses, Hilton Head is the right place for you. It's the island in South Carolina where you surf and soaked yourself for every last minute to extract more.
Adjacent to the busy beach, you will find the most relaxing Clingy Beach Park where you can shop and have rich dining. If you are tired of walking on the beach, just take a bike tour along the beach to experience the coastal sunset.
4. Cape Cod
Cape Cod is a famous summer destination for babymoons. It's the hooked-shaped island in the US state of Massachusetts that has everything to present to travelers from a mini gold course to a rich national seashore.
The Island has Monomoy National Wildlife Refuge where you will find protected sand dunes, salt and freshwater marshes. Meanwhile, the modernist will never leave a chance to impress you with Heritage Museums & Garden which has Antique Automobile Collection to fascinate the car fanatics.
5. New Orleans
New Orleans is home to two water bodies Mississippi River and the Gulf of Mexico and is located in Louisiana.
The city has Frenchmen Street to provide an authentic experience to travelers other than the touristy areas of the French Quarter and Bourbon Street. For watching the majestic architecture of New Orleans, you can visit Garden District where you will find historic buildings laden with gardens, ivy, and trees.
6. Amelia Island
On the Floridian Atlantic coast, phenomenal Amelia Island is situated between the chain of barrier islands. It's open for exploration with the opportunities to hire an Electric Harley-style scooter to visit Amelia Island State Parks and Fort Clinch State Park.
You can also buy awesome gourmet, and gifts at Omni Amelia Island. Don't forget to visit the Island's historic district which is included in the list of the US National Register of Historic Places.
7. New York
There is nothing wrong to indulge yourself in the busy life of New York's skyscrapers and the iconic sites of Manhattan. Between the marvelous standing architects, you will find a half park, and half museum place, Central Park. I
t's scratch to 843 arches full of greenery where you can exercise, dine and visit the zoo. In order to have a panoramic view of New York City, move to Liberty Island where the Statue of Liberty is located.
8. Charleston
Charleston is the largest city in South Carolina that has a pivotal site, Charleston Fort, where the first bullet was fired in the American Civil War. When you stroll the city, you will find places such as the Battery which has Georgian styles rows of houses on the waterfront.
It's the best babymoon destination USA where you can have a Charleston Boat Tour at the harbor while listening to the whispering of wind passing through your ear and floating hair.
Read Also: Rest Areas in South Carolina: 101 Road Guide
9. Savannah
It's the Georgian coastal city that is named after the Savannah River. The city has the best tourist attractions such as Forsyth Park, Savannah City Market, River Street, etc. At Savannah City Market, you will be able to meet with emerging artists and listen to live music.
You can stroll through the historic cobblestone River Street that vitalizes with the boxes of Plant Riverside District.
10. San Diego 
San Diego is located in California that is home to Balboa Park, USS Midway Museum, La Jolla Cove, etc.
Mission Beach the city is a popular spot for families laden with all amenities and a beachfront amusement park. Meanwhile, Torrey Pines State Natural Reserve attracts visitors because of its calmness and unspoiled oceanfront reserve of 1750 acres of land.
11. Colorado
Colorado is a state in the western region of the United States that has breathtaking rushing rivers, snowcapped mountains, and deep canyons.
The state will offer the chance to drive along the mountains on Trial Ridge Road which is 50 miles long and located at the height of 12,000 feet. Colorado also has Mile High cities like Denver which are full of trendy restaurants, historical sites, and educational museums.
12. Sedona 
Sedona is located in the southwestern US state of Arizona and just 2 hours away from Phoenix. It's the favorite babymoon destination because of its dramatic rocky landscape.
You can hire a jeep to have a scenic view of the region filled with red rocks. In order to have a swimming experience you can visit Emerald Oak Creek. For photography, visit the Cathedral Rock, and Bell Rock loom over the 179 Highway.
Read Also:
Top 12 Cheapest Places to Travel in 2023
12 Best Restaurants for Large Groups in Minneapolis
What Not to Forget When Traveling Internationally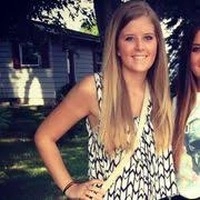 Ferona Jose is a passionate travel writer and blogger at Travelistia. She has traveled throughout Europe, Asia and the Americas. Her writing focuses on cheap travel destinations, travel experiences, cultural insights, and travel hacks.