A family vacation is a great source of collecting lifelong memories that also make your bond strong with the family member. Every place can become the best family vacation spot if you gather information about the destination and put extra effort to plan activities that are personalized to the taste of your family.
Here we have composed a list of the best vacation spots in u.s. for families that will definitely pump up your excitement and joy.
1. Orlando
Orlando is situated in Florida and considers the capital of theme parks. It's one of the best vacation spots in u.s. for families and unique place to have fun with your family because the city has a timeless appeal with the presence of Walt Disney World Resort.
If you are a fan of Harry Potter, you can also visit the Wizarding World of Harry Porter. In the park, you can have a snorkeling experience and swim with dolphins.
Don't miss the chance for your kids to see the Alligator Airboat tour where alligators will wait to welcome you through the water, just make sure don't shake hands with them.
2. Yellowstone National Park
Yellow National Park is located in the western United States and the border with three different states of the US, Montana, Wyoming, and Idaho. The park is a great travel destination to praise the beauty of nature and enjoy the pristine landscape with your family.
You can educate your children about the hot geysers and the reasons behind why they get hot or what is the source of heat. Make them curious and let them play with the wonder of nature for a while.
3. Destin
Destin is located in Florida which is an incredible place for families because of the presence of beaches and parks. For instance, you can visit Henderson Beach State Park where you can enjoy a majestic shoreline that stretched by 30 feet. Meanwhile, the snow-white sand dunes will immediately engage your family to play and run on the beach in the warming Mexican Gulf waters.
For craving adventure, you can visit Kahuna water park and opt to free yourself from the multistory and massive water slides.
4. Disneyland-Anaheim
Disneyland is the theme park in Anaheim, California that presents plenty of attractions for families and entertain them in a way that you never have before. To put some extra magic into your family trip, get rides because it's a great way to explore Disneyland. It will be super exciting for the kids to meet their favorite characters from the animated movies and interact with them in the form of character dining.
The best spot in Disneyland is the House of Blues which is located in Downtown Disney. It has four different theme rooms where you can listen to live music during a family lunch.
5. Wisconsin Dells
Wisconsin Dells is a city in Wisconsin State that has a punch line as the sun is out so you should too. When you visit the city, it will never provide your family every chance to have fun because of the presence of waterparks, amusement parks, and a calendar of events.
The main attraction of the Wisconsin Dells is Great Wolf, Lodge Water Park which has massive aquatic complex houses with color waterslides and heated swimming pools.
At the end of the day, stroll along the Dells River for a scenic walk that has around quarter miles long paved walkway.
6. Cape Cod
Cape Cod is a hook-shaped peninsula attached to mainland Massachusetts that has around 40 miles of seashore and a thrilling summer theater for families. You can have a breezy ride with your family on Cape Cod Rail Trail on a rented bike, horse, or rollerblade.
On the flip side, Well Fleet Drive is designed for the golfer and is a perfect destination for families who need a break from beach life. It's also an immense refuge for the wildlife at Monomoy National Wildlife which is extended to around 7,600 acres.
7. Grand Canyon National Park 
Grand Canyon National Park is located in Arizona and is considered one of the most visited places in the US which welcomes around 4 million visitors every year. In order to visit the South Rim in National Park, make sure to leave early because the traffic condition becomes worst with the day.  Don't Miss visiting Mother Point which is a popular spot for watching sunrise in the Canyon.
8. Washington D.C
Washington D.C is a federal district of the United States that has incredible places to visit for a family such as the Tidal Basin. It's the 107-acre pond where you can see cotton candy-colored tufts that attract families to spend some quality time with nature.
In order to connect the kids with rich history, you can take them to Lincoln Memorial to read the two unforgettable speeches of Lincoln, the Second Inaugural Address and the Gettysburg Address.
9. Yosemite National Park 
Yosemite National Park is located in California and has well-known waterfalls. The park spreads over some 1200 square miles that contain deep valleys, ancient giant sequoias, and grand meadows. It's simply a shrine for family visits where one can realize the real power of glaciers and the persistence of life together.
For entering the park, you just need to pay only $35 per vehicle and take a guidebook with you so you could not miss anything spots in the park.  You can also have a scenic camping experience with your family to make your venture more thrilling.
10. San Diego
San Diego is also located in California which connect the United State with Mexico. It's one of the best vacation spots in u.s. for families for chilling out with younger siblings on the sandy beaches and cultural hotspot that is full of art, picnic spots, and amusement parks. Balboa Park is the king of the undisputed beauty of nature that searches around 1200 acres and is home to around 18 fantastic museums.
With your kids, you can visit the San Diego Zoo where you can introduce your children to the cage less open-air animals. You can also see spot Giant Pandas and have an amazing experience of strolling overnight camping.
Read Also: 
12 Best Babymoon Destinations in the USA for Expecting Parents
15 Fun Places to Go on Earth with Friends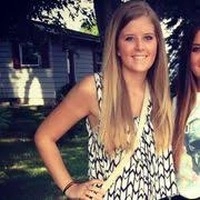 Ferona Jose is a passionate travel writer and blogger at Travelistia. She has traveled throughout Europe, Asia and the Americas. Her writing focuses on cheap travel destinations, travel experiences, cultural insights, and travel hacks.