The world is in the flux of continuous change where the traditional way of working without leaving a specific place and paying bills is challenged by the nomadic culture. These are the wanderlust who explore new travel destinations while keeping their expenses in check because of their particular set of skills. They freelance their services, presenting a pretty successful business model, as according to Money Transfer, the average digital nomad earns around $120,500 annually.
Moreover, meeting new people in different corners of the world helps you build everlasting and more loyal networks that can be used in need. Read this blog to learn more about the skills that offer you the essential mobility and financial freedom to pursue your passion for traveling solo without going bankrupt.
1. Photography and Videography
If you are passionate about taking pictures and capturing pristine landscapes during your travels, photography and videography are great options for making a handsome living out of your passion. When you're taking pictures, make sure to keep an eye on shapes, colors, forms, and details. It is important to communicate with different business owners or event managers to comprehend their demands so you can provide better services to them.
You don't necessarily need an expensive camera to pursue photography and videography. You can use your iPhone with a few professional skills to click incredible photos of couples, families, and friends. You also have an incredible platform, Airdrop, available at your disposal for sharing these photos and videos because it's entirely compatible with your iPhone and Mac.
Also, Airdrop makes sharing photos, videos, and documents easier and faster. However, at times, it might slow down because of various factors. But you don't need to worry; you can check https://setapp.com/how-to/airdrop-slow to learn how to fix this issue. This way, you can keep earning while on the go and not let minor tech errors hamper your work and wanderlust.
 2. Writing and Content Creation
Content creation is an amazing opportunity, especially when you are able to create a copy for an ad, write a blog post, guest articles, etc. There are a lot of online platforms available where you can sell your skills at better prices. Meanwhile, contact different businesses because they need content for getting sales and marketing all the time.
Moreover, over the last 20 years, publishing your books on Amazon Kindle has become a viable option for most writers. On the other hand, you can also create a website in a certain niche and sign up for affiliate marketing while enabling Google AdSense to earn.
3. Financial Management and Bookkeeping
Visit small businesses like cafes, restaurants, etc., to provide financial management skills where you make an analysis of risk marketing for new investment.
In order to offer your services, you just need to have some introduction to the standard accounting principles to recognize revenue and report effective cash flow strategies. For an individual client, you can also take account of expenditures, credit card statements, payroll, and reconciling transactions.
4. Web and Graphic Design
There is a difference between web and graphic designing. In the case of web designing, you need to have some idea about programming for developing websites and mobile apps, etc., while graphic design is all about being creative and converting the concept into design. A graphic designer spends most of the time printing ads, making logos, and crafting social media images, marketing material, and newsletters.
If you specifically talk about the website, the visual components represent the work of graphic design and the functional components of a website related to web designing. Now it depends upon you to become fluent in expressing ideas artistically or functionally and sharpen your communication skills a bit so you can fetch online work easily.
How Can You Hop on to the Adventurous Profession of a Digital Nomad?
Develop a Freelancer Mindset: You will earn money by landing projects as per your skills.
Find Your Niche: According to your interests and knowledge, it's important to finalize a niche for you.
Create a Robust Online Portfolio and Social Profile: It will allow your clients to analyze your skills.
License Your Work: It will help to avoid any illegal downloading and usage of your work.
Set Your Price: Make sure when you are pricing, it must not be too high and too low for your target audience.
Find Best Freelancing Platforms: it could be Upwork, Fiver, Freelancer, and Guru.
Collaborate with Other Businesses: Contact local businesses at your travel destinations and collaborate with restaurants, retail shops, and nonprofit organizations for some projects.
Conclusion: 
With the advancement in technology, it is not necessary for you to stay in one place and make ends meet. If you have skills such as photography & videography, content creation, financial management skills, etc., they will help to earn money online through different platforms. You need to choose a niche in compliance with your interest and build your portfolio so your clients can see your work as evidence of your competency. It will support you to earn money online and pay your bills while traveling to various travel destinations worldwide.
Read Also:
12 Best Babymoon Destinations in the USA for Expecting Parents
Top 12 Cheapest Places to Travel in 2023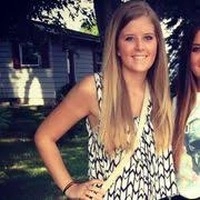 Ferona Jose is a passionate travel writer and blogger at Travelistia. She has traveled throughout Europe, Asia and the Americas. Her writing focuses on cheap travel destinations, travel experiences, cultural insights, and travel hacks.