After the immense destruction caused by the covid-19, Bermuda Travel Authorization finally dropped all the restrictions on November 14, 2022. Before that, due to covid-19 pandemic, very strict rules and protocols were followed. Now Bermuda removes all travel authorization and travel fees for all foreigners and Americans. From now onwards, the only thing that they ask for is Bermuda Arrival Card from the tourists.
Bermuda Island
An island famous for its aesthetic pink-sand beaches and mesmerizing turquoise-colored oceans is known as Bermuda island. There are so many amazing destinations that attract tourists and travelers. It is a wonderful island that alone rules over many famous places. Even Covid fails to stop tourists to visit this fabulous place, under so many restrictions.
Bermuda Travel Authorization Form
A document that gives a permit to travelers or tourists to visit the paradisiacal island of Bermuda is known as Bermuda travel authorization. This document is issued by the tourism authority of Bermuda and you must carry it with your other important and necessary documents.
As covid is a fatal virus, the ministry of health department of Bermuda issued electronic travel authorization for tourists. The main purpose of issuing the travel authorization is to make sure that the traveler is healthy and not carrying any virus.
Bermuda Tourism Authority (BTA)
This is an official travel marketing organization of the heavenly island Bermuda, which is a non-government and independent. BTA promote this beautiful land of the world globally and encourage tourists, and travel groups to invest their time on this wonderful island.
Bermuda Makes Air Travel Easier
Cruise guests are free to go to or center island without any specific requirement but there are some rules for air travelers. Air travelers must have a valid passport and other entry requirements to enter the heavenly Bermuda island.
From November onwards, Bermuda eliminates all strict rules and regulations that must be followed during Covid-19. TA form is also eliminated officially by the government of Bermuda island. Proof of vaccination, a 40-dollar fee, and medical insurance conditions are also eliminated by the government. Making all these necessary steps are great to help air travelers.
Read Also: Applying for a Bermuda Travel Authorisation
Bermuda Is Formally Back after Pandemic
As the pandemic covid-19 disturbed the world, Bermuda is also affected by it. Now that the horrible time is over, the beautiful island is back to its normal condition. The first thing they have done is remove the restriction of the Bermuda travel authorization form for travelers.
BAC (Bermuda Arrival Card) is now free of cost and releases all health questionnaires. There is no process of testing the health upon the arrival of Americans and other travelers. Because of the elimination of the BAC and TA documents, travelers get permission automatically upon submitting the form and do not require any additional information like:
✔️ No vaccination certificates
✔️ No pre-departure examinations
✔️ No pre-flight health processes
✔️ No quarantine
Pink forms or hard copies are available at the airport, for those who forget to register the form before. And those who already have the registered form move straight to Bermuda island.
Bermuda Authorities Are Restructuring Travel
Filling out the BTA form online or on the hard copy will save you time as it merely takes 3-4 minutes.  Though forms are available at the airport it is still recommended to fill the form before, to save yourself from the hassle. All Canadians, Americans, British citizens, and non-residents must follow the measures to fill out the forms by arriving via airplane.
The Interim Chief Executive Officer of the island stated that the tourism authority of Bermuda supports the discussion of making the fabulous Bermuda island restriction free for travelers. This is a piece of exciting and great news for travelers to visit this outstanding island freely.
The Hon Vance Campbell, the Minister of Tourism states, "Our Government has delivered on our pledge to protect the health and safety of our residents and visitors and now with the earlier finish date for the TA, travel to Bermuda will be simpler for our guests"
Online Process Of Arrival
Visitors who are planning to travel to the amazing Bermuda island can complete the arrival form in three simple steps.
✔️ Visit www.BermudaArrivalCard.com
✔️ Fill the form precisely and completely with tourist details.
✔️ Download the form and show it at immigration for verification.
This is a simple way that will not take a lot of your time with no fee or approval process and upon completing the form, you can get the option to download the form.
Top Star Rating Hotels In Bermuda
It is great news for travelers or tourists that Bermuda eliminates all the restrictions which were implemented due to covid-19. Now travel to Bermuda is easy, many tourists plan a trip to this fascinating island. Bermuda has so many amazing hotels and ranks top best because of their star ratings, industry awards, and most important the user rating. The gold badge is also earned by the hotels that come in the top 10% of the best hotels. Similarly, a silver badge is awarded to the hotels that come in the top 30% of best hotels. Here we have listed down the top hotels for tourists to stay at.
➜ The St. Regis Bermuda Resort
➜ Rosewood Bermuda
➜ Hamilton Princess Hotel & Beach Club
➜ Royal Palms Hotel
➜ Cambridge Beaches Resort & Spa
➜ Elbow Beach Bermuda Resort & Spa
➜ The Loren at Pink Beach
➜ Rosedon Hotel
➜ Pompano Beach Club
➜ The Reefs Resort & Club
➜ Fairmont Southampton
➜ Newstead Belmont Hills Golf Resort & Spa
➜ Grotto Bay Beach Resort
➜ Coco Reef Bermuda
➜ Rosemont Guest Suites
Astonishing Places To Visit In Bermuda
Bermuda is an incredible place to get unforgettable memories. Pink sand and blue water give the visitor an aspiring view and tourists can't help praising it. You must need plenty of time to enjoy and admire the wonderful Bermuda island. If you are planning to visit this heavenly island, here we sorted down the list of must-visit places.
➜ Horseshoe Bay Beach
➜ Elbow Beach
➜ Front Street
➜ Warwick Long Bay Beach
➜ Historic St. George
➜ Unfinished Church
➜ View all Photos
➜ Royal Naval Dockyard
➜ Peter's Church
➜ Tobacco Bay Beach
➜ Gibbs Hill Lighthouse
➜ Jobson's Cove Beach
➜ Crystal & Fantasy Caves
➜ Bermuda Railway Trail National Park
➜ Fort St. Catherine
➜ Bermuda Aquarium, Museum & Zoo
Read Also: 20 Places That Don't Feel Real
Travel Tips To Visit Bermuda
As the government of Bermuda eliminates all the restrictions, there must be a lot of tourists visiting this wonderful island to soothe their souls. Before you visit Bermuda, you should know the travel tips for this outstanding land to save yourself from travel hassles.
The best and great time to visit this beautiful time is March and April. At this time the weather is nice for a beach bath and the hotel rates are also not high.
Bermuda is expensive but U.S. dollars are acceptable by the government of this island. So, save yourself from the inconvenience and pay in American dollars.
Bermuda has great quality seafood. You must try the famous dishes of Bermuda such as codfish cakes, spiny lobster, and fish chowder.
Thefts are common for tourists. Though the beautiful island of Bermuda has the lowest ratio of theft, still you need to keep your luxury items at home or in your hotel room.
If you want to enjoy the fullest in Bermuda, a bus trip around this gorgeous island is the best option.
If a bus is not your preferred choice, twizy (electric two-seater car) is another great option for travel.
Final Thoughts
Bermuda is very much concerned for the health of its residents and visitors, which is why the government of Bermuda takes strict precautionary measures, during the pandemic. Now the world is Covid free, this gorgeous island removes all the restrictions on November 14, 2022, for the ease of the visitors as well as the residents. Follow our blog to get more amazing updates and information.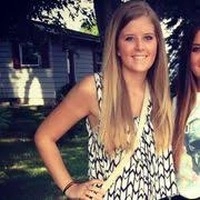 Ferona Jose is a passionate travel writer and blogger at Travelistia. She has traveled throughout Europe, Asia and the Americas. Her writing focuses on cheap travel destinations, travel experiences, cultural insights, and travel hacks.