Relocating your house takes a lot of time and effort and can be undeniably stressful. While packing and moving is a tedious process for all, you're always anxious about the safety of your precious belonging during transport and offloading.
Are you planning a move any time soon and want to make the whole process less stressful? Here are 12 ingenious tips and tricks to make your packing and moving process hassle-free:
1. Make Use of Self Storage Units
When you move out, you'll need temporary storage until your new location is ready. Moving to a new property while it is still being renovated and repaired may be a nightmare for both you and the renovation contractor.
If your new place is not ready to occupy or you're planning a long-distance move, it may be a good idea to hire a self-storage unit for some time instead of warehouse storage. Self storage units offer privacy and ease of access to your items compared to larger central storage of warehouses.
In a city as big and busy as Lincoln, Nebraska, it can be difficult to access distant warehouses. While self storage offers many other benefits, the biggest advantage of self storage units for locals is that Lincoln NE self storage units are located close to the city. Storage Unit services like Dillon Self Storage make your move and temporary storage much easier with a variety of sizes at affordable rates. You get drive-up access with gate code privacy and security cameras.
2. Create a List of Things and Categorize Them
So you're all geared up to start wrapping things up and preparing them for the move. But don't just start without a plan in your head. First and foremost, you must make an exhaustive list of all the items you want to move. Discard all the useless stuff or things you want to donate and only focus on things you need to move. To make it easier, categorize your things according to their placement. For example, make a separate category for delicate objects, clothing items, books, office equipment, etc. This way, you can decide which things to pack and how to move them.
3. Plan Your Moving Budget
Moving is a grueling and costly task. Make your moving budget and reserve some funds in advance. While the average moving costs have increased during the last year, the total cost of moving depends on various factors, including the number of packing materials you need, the number of items to move, the distance to your new location, and the time of the year. Remember, the more items to move, the higher the cost. If possible, choose the time of the year when moving companies offer discounted rates. If your plan is somewhere around the holidays or summer vacations, you may need to extend your moving budget as moving companies charge a heavy amount during this time of the year. As a result of snow and heavy traffic on the roads, the routes may not always be clear.
4. Separate Essential Items
Moving and settling down in your new house is not a one-day job. It may take weeks to unbox all your stuff and put them in the right place. If you don't prioritize your home items, it won't be easy to unpack your stuff in phases. Try to separate the essential items and label them accordingly so you can move and unbox the urgently-needed things first.
5. Declutter to Minimize Packing Items
Moving a house gives you a perfect opportunity to declutter. Separate or mark the things that are either worn out or you haven't used them for over a year. Scan your wardrobe, kitchen, living room, and store to list things you want to declutter by selling, donating, or throwing away.
6. Use Premium-Quality Moving Boxes and Avoid Overstuffing
Transportation is the leading source of deterioration and damage during a move. You certainly don't want to harm your valuable possessions just because you saved a few bucks in packing materials. Instead, use good-quality boxes that don't bend or open easily. However, your household items can get damaged even in the best quality boxes if you try to overstuff them. Fill the boxes only as much as they can hold.
7. Leverage Household Items for Packing Fragile Items
Fragile items need extensive care during a move. Invest in some bubble wraps, foam sheets, wrapping papers, packing peanuts, and Styrofoam sheets or balls, and cover your fragile items completely to avoid any damage during transportation. You can leverage your household items to pack fragile items too. For example, you can use quilts, sheets, old clothes, newspapers, etc., to wrap up your fragile items.
8. Pack Fragile Items in Tight-Fit Boxes
No matter how meticulously you wrap your fragile items, if you pack them in a wrong-size box, they're likely damaged during transport. Big size with empty spaces will cause the item to move and roll and get damaged, while a smaller box can tear open. Always choose the right size box that fits perfectly. Do not leave any empty spaces on the sides; fill them with clothes, paper balls, or foam sheets.
9. Label Each Box
Moving home means a pile of boxes spread all over the house. To make your move easier, label all your boxes and paste the list of things inside the box.
Consider yourself perplexed about which box belongs in which room and what's inside. This happens when you don't label the box properly. Make separate boxes for each room to help you sort them out after the move is complete.
10. Mark Boxes with Fragile Items for Safety
Professional movers will deal with your precious items casually if you don't mark the fragile items. If you want your delicate stuff to be handled with care, it's essential to mark them to prevent any damage or mishandling during transport. For items that need to be kept upright, mark an arrow facing upwards to indicate the right side up.
11. Tightly Seal Bottles with Liquid
Liquid bottles that are loosely sealed mess up everything inside that box. Before packing, shampoos, lotions, oils, and other liquid-containing bottles must be sealed tightly. To make it even safer, open the bottle cap, cover the mouth with a piece of plastic sheet, put the cap back on, and close it tightly. This is a tried and tested way to prevent the liquid inside the bottle from dripping.
12. Purchase Used Boxes to Stay on a Budget
Moving a house can be costly when you try to buy all new materials apart from the transportation cost. You can save some bucks by purchasing good-quality used boxes. Try finding someone who has recently moved to your neighborhood and is ready to donate the packing materials. You can also visit a recycling plant to purchase low-price recycled packing materials and play your part in reducing waste.
Final Thoughts
Moving to a new place can be both exciting and daunting. You have a list of things to wrap, pack, and move and don't know where to start with. With these easy tips and tricks, you can make your move much easier and more cost-effective.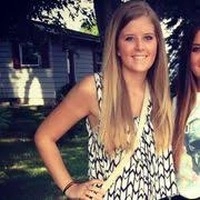 Ferona Jose is a passionate travel writer and blogger at Travelistia. She has traveled throughout Europe, Asia and the Americas. Her writing focuses on cheap travel destinations, travel experiences, cultural insights, and travel hacks.