There are tonnes of stuff to do in Las Vegas. If you spend a week there, you might only be able to visit half the places. So you have to manage your time accordingly and make an action plan to visit the top places in Nevada City.
You can do this if you include places that are on your route so you can explore the city more efficiently, thereby saving valuable time in the process. So in this Las Vegas travel guide, I will be listing down the 5 best things to do while you're in Las Vegas.
1.  Visit Madam Tussad's Wax Museum
Madame Tussauds Las Vegas is a wax museum that is situated in the Las Vegas Strip at The Venetian Las Vegas casino resort in Paradise, Nevada. The museum opened in 1999, becoming the first Madame Tussauds wax museum to open in the United States.
The museum has over 100 iconic wax figurines that you can see. These include Beyonce, Elvis Presley, Jackie Chan, Will Smith, Britney Spears, Taylor Swift, and Drake to name a few.
The timings are quite flexible as you can visit the museum Madame daily from 10 a.m. to 8 p.m. and the last time of entry is at 7:45 p.m. The museum also has friendly accessibility for wheelchairs, with wheelchairs available to visitors who need them. Caregivers and service animals are also allowed in Madam Tussad's wax museum in  Las Vegas.
Apart from watching the wax figures, you can ride a wrecking ball like Miley Cyrus, make a music video with Drake's figurine, and hang out with Snoop Dogg.
2.  Visit Red Rocks Canyon
Instead of getting blinded by the billboards and casino lights, let's change gears. When visiting Las Vegas you should take a break from the chaos of the city strip and go for a nice trek in Red Rocks Canyon.
At just a half hour or so from Las Vegas, the Red Rock Canyon National Conservation Area provides a true experience with nature where you can bask in all its glory. You can view the red cliffs and shady gorges of the Red Rock Canyon and take a break from Vegas, unwind in nature, and get your daily exercise at the same time.
Red Rock Canyon experiences warm summer temperatures like any other place in the Las Vegas region, but mild winter, spring, and fall temperatures. The ideal months to travel are April and May when daytime highs typically range from the high 60s to the mid-70s. So do plan your visit accordingly.
3.  Climb The Eiffel Tower
If you somehow missed visiting the real thing in Paris, you can still climb the Eiffel Tower in Las Vegas. It is a great half-size replica of the real deal that gives you the perfect 360-degree view of the city.
You get to enjoy the views of the Bellagio's nearby fountains from 46 floors up as well as the shimmering resort lights that line the Las Vegas Strip. The tower is open during the day and night and you can choose between a daytime or a nighttime visit.
4.  Indulge In The Fremont Street Experience
Before the Las Vegas Strip came into being, there was Fremont Street. It was the first road in Las Vegas to get a traffic signal and in the 90s it was made into a pedestrian zone, closing off all vehicle entry.
The Fremont Street Experience is almost as popular as the Strip itself. The six blocks that run east between Las Vegas Boulevard and 8th Street north of the Las Vegas Strip are now home to live music, bars, street performers, and mouthwatering street food.
And not to mention there are plenty of world-famous casinos there including Golden Gate Hotel & Casino, Four Queens, Golden Nugget, The D Las Vegas, and the latest one being, Circa Las Vegas.
The first thing you will see as you pass the street performers and live musicians is the famous Vegas Vic. For those of you who don't know Vegas Vic is a 40 feet tall neon cowboy that has been in Fremont Street since 1951 so make sure to take a picture of him.
Another crazy feature that you don't wanna miss out on is Slotzilla. It is an 11-story high slot machine that spits out adventures across 5 blocks on a zipline. People can reach up to crazy speeds of 40 miles per hour. Tickets cost around $69 per person.
And if you are looking for something exquisite to eat there are plenty of upscale steakhouses and the popular and true to its name the Heart Attack Grill. The food there is high in fats, sugar, and thousands of calories.
5.  Watch The Bellagio Fountain Show
The fountain show in front of the Bellagio Hotel is a popular tourist attraction that you must visit while you're in Las Vegas. The fountain show is synchronized to music and lights, giving it a majestic and exciting sight, and to make full use of it you have to watch it at night.
The fountain show runs every 30 minutes from 3:00 PM to 6:30 PM and every 15 minutes from 7:00 PM to midnight during the weekdays.
The fountain show is free so find a nice comfortable spot to watch it from while taking in the Las Vegas skyline.
3 Bonus Safety Tips To Protect Yourself
When planning a trip to Las Vegas there are a few safety tips that you should keep in mind.
1)   Pack Food And Water
When going to Las Vegas by road, there are plenty of zones outside the city that have very little to no population. There can be times when you don't see another person for miles.
And this can be a cause for concern if you're not well prepared. The Las Vegas Shows for kids can be long and arduous so pack plenty of food and water with you to avoid being stuck in the middle of nowhere with nothing to survive on.
2)   Look After Your Personal Belongings
When you're having a fun trip and are lost in the moment, it is easy to throw caution to the wind and get careless. You can lose a lot of valuable items in the process. So you better read Las Vegas Travel Guide here.
So whenever you're going on vacation, always keep a close eye on your personal belonging and keep them with you or in a safe place at all times. There are also a lot of mugging incidents in Las Vegas and a high chance of getting pickpocketed.
So be aware of your surroundings and avoid busy crowds, because the likelihood of getting pickpocketed is quite high in a crowd. In case you lose your phone and wallet, you can use a mobile phone tracker app to help recover them.
And the one that has helped me in the past is XNSPY. It is an easy solution to help locate a lost or stolen cell phone because it requires no technical skills. Its geolocation monitoring function allows you to view your mobile phone's actual position in real-time.
You can confirm the time and date stamps for each place, as well as track your steps to confirm where you may have dropped or lost the phone. So instead of running around in circles or looking for it in the same place over and over again, simply install XNSPY's mobile phone tracker app and use its geolocation service to save time.
It is a practical option since you have a faint idea of the time and date when you had last seen your phone, so you only have to filter the option on the app's geolocation history tracker.
When you enter them as your input settings, XNSPY will narrow down the search history within those limits and help you locate your device much more quickly than the other options.
3)   Beware Of Scammers And Gambling Addicts
If you've lost your way and accidentally walked into the wrong part of town and entered a shady gambling den, you need to keep your wits about you and don't fall for any sleight of hand or other gambling misdirections.
You can also be enticed by gambling addicts or gamblers who are drowning in debt. These shady characters can propose you loan them some money and they will promise to return it with double interest or some made-up number that is too good to be true.
So never lend them money and if you feel like some weird online transactions or gambling money has been missing from your account, alert your bank and report to relevant authorities to stop these transactions and other gambling frauds.
Let's Make Your Next Trip To Las Vegas Unforgettable
These 5 must-visit places in Las Vegas will make your trip to Las Vegas an unforgettable one because you have a good starting point if you haven't visited the city before.
And the safety tips will ensure no unfortunate situation ruins your trip to Las Vegas so that you remain prepared and ready to take on the next adventure.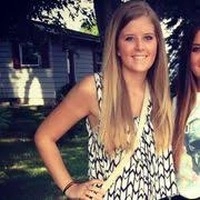 Ferona Jose is a passionate travel writer and blogger at Travelistia. She has traveled throughout Europe, Asia and the Americas. Her writing focuses on cheap travel destinations, travel experiences, cultural insights, and travel hacks.