Johnnyjet.com Travel Deals Tips Destinations and More
When you travel, you gather a lot of valuable insight across the road. However, you also need some knowledge for the preparation and planning phase that will make your adventure completely hassle-free and successful. For this purpose, you can consult the Johnnyjet site that's a reliable and updated source of information about travel tips, travel deals, amazing destinations, and more.
In this article, you will find the answers to all the significant questions that you could encounter during your travel journey.
What is the Johnnyjet website all about?
It's a website that was created by aka Johnny Jet who has been covering around 100,000 airlines miles since 1995. It's the newsletter subscription site that provides information about best reward travel, travel tips, travel credit card deals, etc. Johnny also has a huge presence in mainstream media like ABC, CNN, FOX, NBC, Forbes, and more.
He has been listed among the Top 10 travel influencers who write everything about travel to make traveling easy and budget-friendly for family travel.
What is the Most Important Travel Info on Johnnyjet?
Travel Tips According to Safety Experts
You can get direct advice from travel security experts like Kevin Coffey whose podcast is also available on YouTube. He is the key person in creating LAPD's LAX Airport Crimes Investigation and spend several years in Los Angeles Police Department.
When you turn your passport pages and arrive on page three, you need to fill out the info in case of an emergency. According to Kevin, you need more sticky notes or paper clips on the inside cover for additional information such as your cell phone number or your loved ones. In case of dropping a passport, the numbers will help the person who found it to contact you.
Travel Deals 
You will get a bundle of travel deals that are related to different categories. In the vacation section, various travel sites provide independent itineraries that can be customized around your budget and interests such as Travel to Iceland by Brendan Vacations within 8 Days for 1,555 USD.
The same is true with other categories like Hotels, cruising, escorted tours, and senior tour options. Every hotel has its own features that separate it from the rest. On this platform, you can compare them without going anywhere else because offers are described vividly regarding prices and accommodation amenities.
Travel Credit Cards
On the site, you will find the article by Geoff Whitemore and Johnny Jet about the best credit card for international travel in 2023. He mentioned hotel credit, reward categories, and award travel bonuses of different cards. The comparison is so comprehensive that will help you to arrive at your decision very easily.
The second important thing about the credit card is its wide range of acceptability. If you choose Citi Premier Card, Chase Sapphire Preferred Card, or Capital One Venture Rewards Credit Card, they are all viable options when it comes to international acceptability.
Travel News
In travel news, the main focus is on educating people about airport escalators and travel technology. These are the useful gadget that will help you during your journey.
Travel Destinations 
In travel destinations, you will be able to interact with destinations across the world. The category structure is organized on a continent basis where finding any place is not an issue.
Europe
When you scrutinize the Europe section, you will come across a number of articles that cover travel destinations from different points of view. For instance, in "top summer European Destinations", the main objective is to explain how some European travel spots are ideal in a particular season.
Meanwhile, European cuisine will become your priority when you are hungry. The situation will be worst when you would receive a menu in five different languages without knowing anyone of them. The first thing that helps you to deal with such kind of situations is "Rick Steves's advice for the best places to eat in Europe and not getting ripped off".
Asia
You will be fortunate you have all the relevant data about superb Asian sites and essential precautions for dealing with locals and traveling through airlines in Asia. Even the smaller but revitalizing events that occur in Kinosaki Onsen, Japan, and not covered by mainstream media but you can visit there through the guidance given on the site.
North American 
When you are in North America, your visit would never be completed without paying a visit to Hawaii. The place is ready to have an adventure and meet with deadly Tiger Sharks in Hawaii Nearshore Fishing. Several articles are given on the site that are supportive of comprehending the places like Canada, Mexico, the US, etc.
South American 
You can travel through Andes Mountains that pass through seven South American countries like Argentina, Bolivia, Chili, Colombia, etc. Brazil is one of the biggest countries in the region and full of fun because of lively cities, cultural festivals, and more.
Africa 
Africa still remains the main traveling spot because of its diverse wildlife and challenging travel destination like the Sahara Desert. You can also cruise through River Nile that ends on the Mediterranean Sea. Johnnyjet demonstrates several African places and effective methods to explore them.
Oceania 
Oceania is a place full of beaches, sunset views, and pristine landscapes that provide you with mesmerizing experiences while visiting them. The interesting posts such as "how to get to Tahiti for free this summer" will make you curious to submerge in South Pacific Islands, Bora Bora, Moorea, etc.
Conclusion 
Johnnyjet.com is an incredible website that sends you updated newsletters about different travel areas. It's very helpful whether you are a beginner or an expert traveler for getting up-to-date information about travel credit cards, travel destinations, and travel news.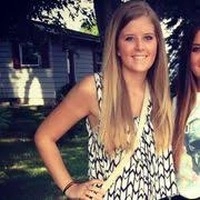 Ferona Jose is a passionate travel writer and blogger at Travelistia. She has traveled throughout Europe, Asia and the Americas. Her writing focuses on cheap travel destinations, travel experiences, cultural insights, and travel hacks.