If you are planning to visit an adventurous place then Huasteca Potosina, Mexico is the best place for tourism. This beautiful place is located in Mexico and here you can explore nature in the form of attractive waterfalls, forests, and a lot of vegetation. If you are a nature lover then you must visit this place for the sake of enjoyment and adventure.
The best time to visit Huasteca Potosina is in the winter or dry season. Many swimming holes enhance the enjoyment of winter travelers. The dry season starts from November 4th to April 18th and the rainy season starts from April 19th to November 3rd. Moreover, you will find many hotels for a short stay.
Why to Visit Huasteca Potosina?
I wouldn't be wrong if I say that the beautiful view of the waterfall makes your mood delightful. You will find waterfalls in different colors such as milky blue color, brown color in the dry season due to brown leaves.
There are many reasons to visit Huasteca Potosina because this place is full of adventure and beauty. You will find attractive caves, rivers, forests, wildlife, and many other beautiful things. Many people ask the question that is it safe to go to Mexico? Then the answer is yes! Mexico is a beautiful and secure country for tourists. You can come and explore nature.
Read Also: Salt Lake City to Zion National Park: 101 Route Guide
How to Reach Huasteca Potosina?
There are many ways to reach here as you can choose by air, by road, by bus, and by car. This totally depends on you what type of convenience you are selecting for you.
Here are the 5 Best Places to Visit in Huasteca Potosina, Mexico
✔️ Ciudad Villas
Ciudad villas is starting point of your adventure. This is the central hub of this place and most of the people start their journey from Ciudad villas. This is not the city I recommend to you because this is not much beautiful city but here you will find all the travel facilities and information for your journey.
You can get accommodation facilities, transportation, restaurants, and Huasteca Potosina tours guide from this city. But if you want to explore this place then are some places you can visit in this city such as Cascada El Aguacate, Selva Teenek Ecopark, Cascadas de Micos, and Cascada de Tamul.
✔️ Tamasopo
Tamasopo is a small but quiet city. There is a town Agua Buena which is also considered part of Tamasopo. You will find places to visit in this town but this place is famous for its waterfalls. There are three main sites of the waterfall that looks so adorable. Moreover, you can easily find restaurants and hotels for accommodation.
Try to get a hotel in front of the river so you can enjoy the most beautiful view of Tamasopo. You can also visit the closed attractions of the town such as Cascadas de Tamasopo, Puente de Dios, and El Trampoline. So, this is all about Tamasopo and this place is for the nature lover. If you want to explore nature then you must visit this place.
✔️ Tamul Waterfall
Tamul waterfall is the most attractive place in San Luis Potosi. This is a 340 feet waterfall that looks adorable and stunning. If you are an adventurous person then you must visit this beautiful place. This waterfall was shaped by the Gallinas River that goes toward the Santa Maria River. Here you can enjoy the view of the waterfall and river both in the same place. In addition, the water fell and goes from the narrow pathway to the deep canyon of reddish walls.
In the same vein, you don't need to worry about the accommodation and restaurants at this place. Here you can easily get a place to stay for one or two nights. So, this is all about Tamul Waterfall.
✔️ Xilitla
Xilitla is one of the most beautiful places when traveling to Huasteca Potosina. If I say that this is the most beautiful place all over Mexico then it wouldn't be wrong. This area is covered with attractive mountains and humid greenery. The main place of this town is Edward James Surrealist Gardens where you can enjoy the beautiful view of the waterfall and glamorous vegetation.
In addition, if you love to visit historical places then you must visit the Former Convent of San Agustin the oldest building. You can also visit the closest attractions of this town such as Cascade Comales.
✔️ Swallows Depth
Swallows Abyss is also one of the attractive places located in Mexico. This place looks like an endless crater with the deepest fall of 1680 feet all over the world. You will find different types of insects, species, swallows, and birds. I recommend you to visit this attractive place in the early morning or the evening, so you can enjoy the singing of birds.
You can enhance the enjoyment by having a boat ride at the top of the waterfall and enjoying the magnificent heights of nature. This place might be more expensive and adventurous as compared to other places. But if you are a heart patient and have a height phobia then try to avoid this place.
Read Also: Top Five Instagrammable Locations In Lisbon To Visit This Year
Final Words
To conclude, this is all about Huasteca Potosina, Mexico. This place is one of the most adventurous and attractive places all over Mexico. Here you can enjoy the weather, mountains, greenery, waterfalls, boating, and many more. There are many places to visit but above 5 mentioned places are more adorable and attractive. The first place is Ciudad villas which are not so attractive but you can start your journey from here.
This city is famous for its accommodations and restaurants. Moreover, you can visit the closest attraction of Ciudad Villas such as Cascada El Aguacate, Selva Teenek Ecopark, Cascadas de Micos, and Cascada de Tamul. If you are a waterfall lover then you must visit Tamasopo. Here are three eye-catching waterfalls that make your mood delightful.
If you are a mountain lover then you can visit Xilitla. This area is fully covered by mountains and greenery. In the same vein, if you are a height lover then you can visit and enjoy the height from Swallows Depth. Here you can enjoy the view as well as boating. Moreover, if we talk about Tamul Waterfall then this place is also a point of attraction for tourists and nature lovers.
Read Also: A Comprehensive Tour Guide for Exploring the Depth of Copper Canyon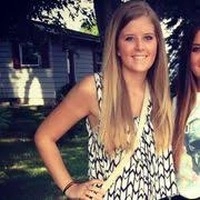 Ferona Jose is a passionate travel writer and blogger at Travelistia. She has traveled throughout Europe, Asia and the Americas. Her writing focuses on cheap travel destinations, travel experiences, cultural insights, and travel hacks.