If you are fond of hiking and visiting canyons throughout the world, Copper Canyon is the right place for you. It's a spectacular travel destination that is located in the northern region of Mexico in the province of Chihuahua, Mexico. It spread over 25,000 square miles which is around seven times the Grand Canyon in Arizona.
You can access the less congested Canyon by passing through the breathtaking views and changing colors throughout the day on a train.
Here is your comprehensive tour guide for exploring the depth of Copper Canyon so you could collect the best memories of your tour. Let's get started.
Embracing the Beauty of Canyon 
Canyons are the most dramatic landscape that formed after a long time of erosion. In the case of Copper Canyon, six rivers drain through Sierra Tarahumara and merge into Rio Fuerte before falling into the Gulf of California. The skyrocketed cliffs carry the copper hue that shines in the sunlight. UNESCO declared it a world heritage site because of its natural beauty which deserves to be preserved.
Choosing the Perfect Tour 
Set the criteria for your tour so your traveling experience is more enlightening and rewarding.
For having a unique and authentic experience freedom of exploration is a critical factor in the canyon where you climb the steeper cliffs, enjoy the tranquility and live at the luxurious hotels with perfect views.
When you have the proper awareness and research on Copper Canyon, you will figure out the popular choices easily that is based on having a train tour, meeting with indigenous people, and carrying out hiking expeditions.
EL Chepe Railway
There are two types of trains in El Chepe that will take you to the depth of Copper Canyon. Chepe Express is the fancier and more expensive train that contains all the amenities, on the other hand, Chepe Regional is a cheaper version. The price of the train ticket depends upon the sort of couch your want to avail. EL Chepe consists of three classes to choose from First Class (USD $980), Executive Class (USD $890), and Tourist Class (USD $835).
The train passes through panoramic views and covers 400 miles of the Copper Canyon. There are four recommended routes that you can take for making your journey more amazing and memorable. If you plan to spend four days in Canyon, you can take Ardilla, Gato Montes. For six days tour, choose Puma or Venado Cola Blanca.
Hiking Tour in Copper Canyon
Copper Canyon is the combination of six different canyons and the deepest one is Urique 6136 ft dee while the most famous canyon is Fararecua and Oteros. These places are filled with steep, rugged, and easy to lost cliffs, so these are not the places of strolling without an experienced guide.
Sometime you find the trails that are used by the local population but they are not marked very well as they end somewhere in the mid of the land without any further indication.
If you have a plan for a day hike, you can hire a private guide from Creel, a town in Mexico. However, for deeper exploration, utilize the trekking companies that have better networks and resources that you can employ to rule the cliffs.
Merge with Local Culture 
The charismatic and majestic local tribes make Copper Canyon tours one of the finest options for visiting and experiencing new cultures. One of them is the Tarahumara people who are secluded from western Mexico in order to retain their traditions and ancestral knowledge.
They still rely on the traditional treatment method and local medicine extracted from plants. Moreover, these people are blessed with the gift of running that's why Copper Canyon is considered the home of the world's fastest long-distance runners.
Best Source of Mexican Biodiversity
Mexico is a vast country that has the world's 10 to 12 percent of biodiversity. It comes in the top five regions that have veracity in the existence of reptiles, amphibians, mammals, and flora. Copper Canyon has a huge population of these animals as it lies between two climatic zones and has different elevation points.
You can find more than 300 species of birds with a handsome number of other animals such as pumas, rare Mexican wolves, and black bears.
Don't Leave Travel Essentials Behind
When you have the best travel essentials in your arsenal, you will be confident during your journey because of well equipped and prepared for an adventure trip. Select the best hiking boots that could provide stability to your ankles and keep your feet dry during hiking. Other stuff that must be present in your backpack include sunglasses, a water bottle, a wide-brimmed hat, sunscreen, and rain gear. For having a plan for camping, take a high-end tent, sleeping bag, and cooking tools with you.
Conclusion 
According to the Government of Mexico, in 2022 around 66 million international tourists pay a visit to Mexico but only a fraction of them arrived at Copper Canyon. It's an incredible place that is formed by the erosion of a river roughly a millennia and lies within two different climatic zones.
You can access the less congested Copper Canyon through El Chepe Train which offers you a luxurious experience while passing the pristine landscapes. For having the best cultural interaction, you can meet the Tarahumara people who are blessed with the gift of running.
Read Also:
Is Cancun Safe to Visit in 2023? Here's the Ultimate Guide
8 Must-Do Adventures in Playa del Carmen, Mexico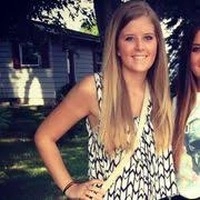 Ferona Jose is a passionate travel writer and blogger at Travelistia. She has traveled throughout Europe, Asia and the Americas. Her writing focuses on cheap travel destinations, travel experiences, cultural insights, and travel hacks.