The other name of Santa Barbara is American Riviera which is truly a wonderland for your kids to explore. It's located in central California and has several attractions to make your family trip successful. Moreover, Santa Barbara has more to offer than you expected like its lush landscapes, stunning coastlines, pristine beaches, museums, etc.
Let's get into the blog to find out the amazing things to do in Santa Barbara with Kids to make your tour long-lasting and inspiration for have more adventure in life.
1. Santa Barbara Zoo
When you take your kids to the Santa Barbara Zoo, you will be astonished to see the level of curiosity they show during the visit. The number of questions they will ask about anteaters, gorillas, elephants, and the lion represents their level of excitement about the tour.
It will help you to realize that it's the best things to do in santa barbara with kids because it will enhance the language development of kids, build empathy for animals in them, promote family bonding, and increase environmental awareness.
The tour is just like a hand on experience for a child. However, it's important to ensure that when you visit the zoo the weather in Santa Barbara must be moderate.
2. Visit Beach
Santa Barbara beaches like Leadbetter Beach, Butterfly Beach, Carpinteria State Beach, etc. are the best place to have fun with your family and kids.
You can arrange a number of activities to engage them during the visit. Start with coastal clues which means creating a list of things for your kids that are present on the coast like a seagull, sand castle, a lifeguard, etc., and motivate them to complete the scavenger hunt.
On the other hand, you can also create a sundial for your kids by using rocks and driftwood. When every hour passes, inspire your kids to place a pile of rocks with the moving shadow of a stick at the beach. It will help them to comprehend the relative movement of the earth with the sun during the daytime.
3. Santa Barbara Museum of Natural History
Don't miss the chance to visit Santa Barbara's Natural History Museum with your kids. The 1916's Museum has been evolving with 3.5 million specimens related to natural history including mammals, marine life, birds, anthropology, etc.
The Museum of Natural History also offers a range of educational programs for kids of age 4-12. That is helpful for building a connection with nature and developing some serious STEM skills in children.
Museum Timing: 10 AM to 5 PM from Wednesday to Monday
4. Chase Palm Park
There are a lot of options that you can avail of during the visit to Palm Park. It has most of the interesting places for kids like a bike path, soccer field, fountains, benches, and picnic areas.
The park is divided between either side of Cabrillo Boulevard. One is on the Ocean Side where the narrow park attached to East Beach has open land carpeted with grass and a walkway. It also contains a Crafts show and Sunday Arts.
The other side is Mountainous which stretches to 10 acres of land with a lagoon, features fountains, and a shipwreck playground. If you like music, you will always be satisfied after visiting Chase Palm Park, especially in summer when concerts are typically organized here.
5. Rent Bikes
You can explore Santa Barbara on bikes. As the local community has a strong inclination towards bikes which is evident by the dedicated tracks for them. These tracks are well-paved and stretch for miles along the coast. On the bike, the best place to visit is riding downtown Santa Barbara to Montecito.
You don't even need to get behind your car wheels because it's much easier to explore the city through bike trails like Obern Trail, etc.
Read Also: My Mommy Style Embrace the Mom You Are
6. Moxi, The Incredible Wolf Museum
Moxi is the incredible Museum that will ignite your mind with its innovative and scientific collection. It's located in Fuck Zone neighborhood and the best place for a family trip in Santa Barbara where your kids will expose to the ideas like the speed of light, lunch boxing with lasers, crystal landscape, etc.
The Museum comprises three floors on the first floor, the first thing that will grab your attention will be a big guitar with strings. It will be fun to play and provides a preliminary introduction to basic chords in the beginning ages. On the second floor, you have the facility to build your own car and race it on a track while on the last floor, you have an incredible view of the mountains and the ocean.
Museum Timing: 10:00 AM- 5:00 PM
Member Entrance Fee: Free
Adults (13+): $18
Kids (3-12): $14
Kids (2 or under): Free
7. Stearns Wharf
Stearns Wharf is an incredible waterfront area located at the end of State Street where you can enjoy your meal with the water views of the Stearns Wharf and visit the Santa Barbara Sea Center.
Even strolling along the sea is an unforgettable experience with waves lapping and gentle sea breezes. Meanwhile, prepare your fishing lines by loading up on baits with pier for fishing.
8. Kids World
Kids World is a great playground located at Alamedia Park and is suitable for kids between the ages of 2-12. It has two major attractions in the park "the Castle and "The whale" picnic areas. The 8,000-square park has everything to address the fantasies of a kid like a high wooden bridge to run across, a rope climb, a tire bridge, etc.
9. Santa Barbara Botanic Garden
Make your kid a nature enthusiast by visiting 78-acre Botanic Garden in Santa Barbara. You can register for a guided tour and stroll through the garden where you can see the Mission Dam of 1807 and aqueduct trails. The park also has a nursery where you can buy native plants for your home to provide a Californian touch to your garden.
10. Lil' Toot Taxi
Take your kids to the horizon of the ocean with a yellow Lil's Santa Barbara waterfront taxi. You will never have difficulty finding one because it's just like a 24/7 facility available on the coast.
They leave the coast after each hour and navigate between Stern Wharf and Santa Barbara Harbor.
These boats are also not much congested with people because they follow the strict rules of USCG (United States Coast Guard) and are allowed to hop on only 19 passengers per round.
Read Also: Top Fun Activities to Do With Kids
11. Santa Barbara Maritime Museum
The organization of the Museum claims if you desire to experience the thousands of years of maritime history & human interaction with the sea, visit us and give a treat to your family.
The 32 models of ships by the well-known modeler Dwight Brooks will strengthen your child's relationship with the Ocean and innovation. The Museum is a great window to see the rich history of the coastal community of Santa Barbara.
12. Whale Watching
If your kids are thrilled by the idea of watching whales, visit the Santa Barbara Channels from November to April. The water is so nutrient-rich that attracts the rarest marine life to the region like whales and dolphins.
It's easy to watch humpback whales and colossal blue whales. Just stand on your boat for a while and wait for the magic that will begin anytime with the voice of whales.
These were some of the best things to do in santa barbara with kids. I hope you liked the article. Share it with your friends and family members and plan your next trip with your kids to Santa Barbara.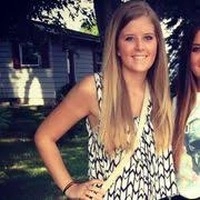 Ferona Jose is a passionate travel writer and blogger at Travelistia. She has traveled throughout Europe, Asia and the Americas. Her writing focuses on cheap travel destinations, travel experiences, cultural insights, and travel hacks.