If you are planning your holidays and have 5-7 days only to enjoy in Utah, the best way to have a trip starts from Salt Lake City and ends at Zion National Park.
Salt Lake City to Zion National Park is 300 miles away on Interstate 15 full of stunning natural landscapes and must-watch destinations. It takes around 5 hr to reach Zion National Park from Salt Lake City. However, notable places like Narrows, Parowan Gap Petroglyphs, Temple Square, Angels Landing, etc. compel you to slow down and have a good time with them. Let's drive with us from Salt Lake City to Zion National Park.
Salt Lake City
Salt Lake City is the capital of Utah, the United States. The city was founded by Mormon Pioneers in 1847 and is still the focal point of Mormonist Christianity. Other than faith the city also has a lot to offer to adventure on the mountains.
Salt Lake City is situated between two mountain ranges The Wasatch Mountains to the east & north and the Oquirrh Mountains to the west. That makes it the best place for skiing because of the snow covered mountains.
You can also visit the closest national park to Salt Lake City that is Arches National Park. It contains more than 2,000 densest and largest sandstone arches in the world.
Great Salt Lake
It is the largest saline water lake in the Western Hemisphere. All the water gathers from the mountains and falls into the Great Salt Lake which delivers it the title of the terminal lake.
Additionally, tranquility is present everywhere in the atmosphere that grows with the presence of wild birds chirping. Great Salt water is the migration route for more than 10 million birds consisting of 338 different species.
You can also have all sorts of recreational activities from fishing, hunting, sailing, swimming, boating, and racing with your family and friends here.
Also Read: 11 Parks In North London That Are A Gem For The Eyes
Temple Square
Temple square is no less than any Disney architecture. It's the epicenter of the Mormons in Salt Lake City and some parts of the temple are open for all visitors like the conference center, grounds, and historical residences.
It has six granite spires decorated with painted murals and ornamental stones. There are a lot of adjacent buildings to the temple like the Beehive House, Lion House, and the central feature of the temple is a 35-acre temple square complex.
Parowan Gap Petroglyphs
When you leave Salt Lake City and take the route of interstate 15 the next destination that grabs your attention on the trip from Salt Lake City to Zion National Park is the Parowan Gap Petroglyphs.
Parowan gap is a three-mile-long transaction that contains petroglyphs. Petroglyph is a way of conveying idea and message by carving symbols on the rock. All of those symbols in the Parowan gap are not comprehendible and their exact age is also unknown. However, it's still a piece of evidence for the presence of several cultures in the same region.
Cedar City
It is located around 250 miles away from Salt Lake City situated in Utah. Cedar City has only around 34,000 residents according to the census conducted in 2019 in the United States. The city hosted a lot of essential events like the Utah Shakespeare Festival, the Simon Fest Theatre Co., and the Utah Summer games. It's a great place to watch Shakespeare's plays from June to October. Cedar Breaks National Monuments is also nearby the city.
Cedar Breaks National Monument  
The area stretched to 3 miles and the exceptional thing is hidden in its shape which is an amphitheater. The central area like a baseball ground surrounded by seats of spectators is around 2,000 ft deeper.
The Cedar Breaks National Monument is 10,000 ft above sea level. The air quality at Cedar Break is pure from dust particles that makes the place the best location for stargazing at the night.
Bryce Canyon National Park 
If you like to see crimson color Hoodoos that are irregular columns of rock, Bryce Canyon National Park is for you. The park has the largest concentration of hoodoos situated on the slope and gives the imagery of a grand staircase. Bryce Canyon is full of geological wonders with clear dark skies illuminated with stars that look like twinkling diamonds.
Also Read: Free Travel Guide To Yellowstone National Park USA
Hurricane
Now we just reach Hurricane that acts like a door to Zion National Park. It has a population of only 17,000 residents. It is also known as the fun town with its historic pecan and peach orchards. You can also have delicious food from the river rock roasters and experience all the charm of a small town here.
The city has two water reservoirs that make it suitable for fishing and boating. It also has multiple parks with a large community center with remarkable golf courses. The Hurrican Heritage Park Museum contains a lot of rare collections that depict life in the city.
Zion National Park
Finally, our trip from Salt lake city to Zion National Park ends here. Zion National Park is situated near the Nevada and Arizona border. It offers recreational activities like climbing, hiking, and camping because of the presence of narrows. Narrows are the channels for water that connect two larger water bodies.
Don't forget to visit Angles Landing which is most popular in Zion National Park. This is the iconic place for all the adventurous hikers who like to take risks to climb dangerous cliffs and mountains. Remember, you need a pilot permit to hike on those rocks. In case to prevent yourself from any incident, you need to wait around the queue for your turn-on chain that is attached firmly to the ground.
Final Thoughts 
Traveling is a great way to learn new things and interact with historical places directly to live the history by yourself. A trip from Salt Lake City to Zion National Park is filled with historical places that give you the opportunity to know about the mindset of people who arrived long before the medieval age. Meanwhile, the mountain ranges and canyons around the road are thrilling for recreational activities like hiking, climbing, and camping.
Read Also: Top 10 Things to Do in Acadia National Park When it Rains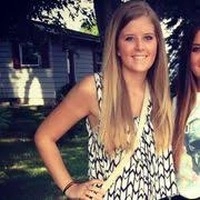 Ferona Jose is a passionate travel writer and blogger at Travelistia. She has traveled throughout Europe, Asia and the Americas. Her writing focuses on cheap travel destinations, travel experiences, cultural insights, and travel hacks.