Michigan is a midwestern state that is known for its lush forests, Great Lakes, and major cities. Home to the University of Michigan and many other major businesses, Michigan has plenty of interesting facts that you should know.
One of the most well-known facts about Michigan is its nickname: The Great Lake State. This moniker comes from the four large bodies of water that make their home in Michigan's borders: Lake Erie, Lake Huron, Lake Michigan, and Lake Superior. Unfortunately for Michiganders, none of these Great Lakes are used as a public water source; instead they are primarily a tourist destination.
Another interesting fact about Michigan is that it has more lighthouses than any other state in the U.S. At last count, there were around 130 lighthouses dotting the Michigan coastline, with many of them being over 100 years old.
Michigan is also home to the world's only floating post office. The JW Westcott II delivers mail to ships in the Detroit River and is a beloved part of the Michigan community. It has been operating since 1874 and is still a popular tourist attraction.
Next, Michigan is home to the longest freshwater shoreline in the world. Spanning around 3,288 miles along the Great Lakes, this coastline offers plenty of opportunities for water-related activities from fishing and swimming to boating and jet skiing. Whether you're looking for a relaxing day on the lake or a thrilling adventure, Michigan has it all.
If you like to watch sports, you'll be glad to hear that Michigan is home to two major league sports teams: the Detroit Tigers and the Detroit Red Wings. The Tigers, who play Major League Baseball, are one of the oldest teams in the American League and have won four World Series titles. Meanwhile, the Red Wings, which play in the National Hockey League, have won eleven Stanley Cups since their formation in 1926.
For those who love to play sports, you'll find lots of resorts in Michigan that offer golf courses, skiing, and snowmobiling. From the resorts in the Upper Peninsula to those scattered around the Great Lakes, Michigan has plenty of choices for those seeking outdoor activities.
Michigan also offers plenty of culture, from its vibrant cities like Detroit and Grand Rapids to its unique small towns. The state is known for its art galleries, music festivals, and lively nightlife. So, no matter what you're into, Michigan has something to offer.
Finally, Michigan is home to the oldest state-level park system in the country. The Michigan State Park System was created in 1885 and now includes over 100 parks that span nearly 6 million acres of protected land. From its pristine beaches to its scenic hiking trails, there's plenty of opportunity to explore and experience all that Michigan has to offer.
If you're looking for an interesting place to visit, Michigan is the perfect choice. From its beautiful lakes and forests to its vibrant cities and unique culture, it's no wonder why so many people are drawn to this great state. So, whether you're looking for adventure or just trying to get away from it all, Michigan has something for everyone. Why not consider a trip this year?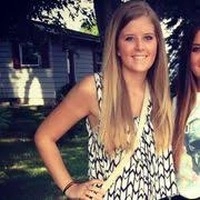 Ferona Jose is a passionate travel writer and blogger at Travelistia. She has traveled throughout Europe, Asia and the Americas. Her writing focuses on cheap travel destinations, travel experiences, cultural insights, and travel hacks.