Are you a dedicated traveler? Do you want to combine your learning experience with trips abroad? Fortunately, study abroad programs for college students can offer you the exact thing you have been dreaming of. But just like with everything, finding a great program can require some time. Let's figure this out together!
How to Find Study Abroad Programs for College Students
There are different ways to find study abroad programs. Here are some things you might not have thought about.
Check with your school. You may think that all initiatives of this type are only for college and university learners, but there are actually plenty of study abroad programs for high school students. Ask your professors and counselors. You might not even know about them because they were waiting for a more active student! Ask about your options.
Look at your neighborhood. Quite often, cities and towns want to invest in their younger people and to help them gain experience from other countries. That's why many community college students can find themselves applying for their local programs.
Apply from your college. You may be already studying in a higher institution. If that's the case, a lot of programs focus on the exchange between students of different programs. However, you have to ensure that your academic year in a foreign country will count as an official studying year.
Volunteering. A lot of people like bringing something good for their communities and the world. Such programs are also much cheaper than the ones where you have to cover all the studying costs. Because you volunteer, your studies can be covered by your sponsor. However, you must be willing to have your hands dirty. And be ready to sacrifice some of your time for good deeds.
Browse online and subscribe to notifications. If you've got some time, look for websites such as Gooverseas, where you might find a new program every day.
Factors to Consider When Applying for Study Abroad Programs
Because it's so interesting for so many people, colleges with study abroad programs often require students to win the competition over the other applicants. And that refers to both paid and free study abroad programs.
You have to demonstrate your motivation to be in a particular college and visit a specific country. Most students complain about the large number of documents they have to submit, but later acknowledge that it was worth it. The majority of programs require information about your grades, recommendations from your professors or teachers, and application letters.
If you are still unsure about your ability to write a compelling essay to get accepted into your program, you might need essay writing help from a service such as CustomWritings.
With writers who understand your request, you will develop a good perception of an appropriate structure and the creation of a unique and appealing text that will be admired by the people reviewing your application.
If you want to do it yourself, make sure to visit the program's website, read about the activities they offer, their resources, values, and vision. Then, you can incorporate it all into your application essays. But remember to make different ones for every program!
Reasons to Join a Study Abroad Program
Every person has their own motivations and reasons to go for a study abroad program. Some people choose study abroad summer programs because they want a break from the boring academic year. Others have always wanted to immerse themselves in the different cultures and understand how learning and communication differ across countries.
For many others, it's a way to improve their lack of experience: after all, life is short, and we all hope to enjoy it to the maximum potential. A lot of students actually hope to get a rest from their parents. Yes, they want a taste of a new life where they can be a little bit freer to get a grasp of how well they can perform in an independent life.
It goes without saying that travel is a great way for people to learn about themselves, become better individuals, and enrich their inner worlds.
The data shows that students who have participated in student traveling programs have demonstrated higher levels of desire to learn, became more confident, and acquired more tolerance to unknown cultures. Therefore, it's an outstanding investment for everyone regardless of the initial plan.
You can learn, get inspired, help other people, and discover the world.
The Best Study Abroad Programs for College Students: Make Your Choice
Keep in mind that this list of study abroad programs is by no means exhaustive, but these are some that caught our attention.
American Institute for Foreign Study. You can get all types of options from summer study abroad programs to much longer ones! It's known for its high quality of education and long history of working with students from all over the world. There are a lot of opportunities for students who want to diversify their worldview.
CEA CAPA Education Abroad in Spain. If you want an awesome experience combined with lots of opportunities for travel, you've got this one! People who joined this program noted Spain's beautiful landscapes and architecture and especially emphasized the understanding of teachers who didn't overload them with tasks, allowing them to go on different trips.
IFSA – Study Abroad Programs in Ireland. You can choose from several universities and locations. Ireland is a perfect place for those seeking a sense of excitement and a rush of nostalgia for a place they have never even visited. Participants praise the program's flexibility, interesting studies, empowering feelings, and the ability to travel to other European countries.
IES Abroad Seoul. This program offers an outstanding opportunity for you to visit South Korea, one of the most immersive countries in the world! You can directly enroll at a university in Seoul and study for a full year there!
USAC: Costa Rica. You can pick between longer and shorter programs depending on your plans and desires. You will study at National University of Costa Rica, meeting new people and discovering outstanding and beautiful nature around you. Participants wrote about friendly staff, people passionate about their activities, and a very diverse program!
Find Your Place
We hope that this list of tips has helped you find something that attracts your attention. The programs we have mentioned are only suggestions: there are so many things that await you! Open your browser, choose the country of your dreams, and start searching. You will find what you need and will remember your experience with all your heart. So, what are you waiting for?
Read Also: 4 Tips for First-time Abroad Travelers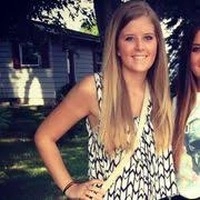 Ferona Jose is a passionate travel writer and blogger at Travelistia. She has traveled throughout Europe, Asia and the Americas. Her writing focuses on cheap travel destinations, travel experiences, cultural insights, and travel hacks.