This is a common question that people ask what not to forget when traveling internationally? Well, there are many important things you must take while traveling including documents, ID cards, wallets, water bottles, etc.
We know that it usually happens that many people forgot many basic things while traveling and face difficulties. So, to avoid this uncertainty, start the packaging of your bag 2 or 3 days before departure.
This is how you can easily remind the things that you need to carry while traveling internationally. You can also have a look at the checklist of what not to forget when traveling internationally.
Travel Documents
No matter if you are traveling as a tourist or relocating somewhere, you must always carry your travel documents with you such as passport, ID card, visa information, license, travel insurance, etc.
Forgetting any document may create a huge problem for you. So, it is very important to organize the documents at home.
Reusable Water Bottles
Reusable water bottles are very useful while traveling out of state. You don't know where to find water or when you will reach the hotel.
Read Also: Top 20 Must-Have Amazon Products Before You Travel
So, adding a water bottle to your luggage may help you in storing water for long travels. Moreover, getting reusable water bottles can also be cost-efficient because you can refill your water bottle from any service station instead purchasing a new one.
Hand Sanitizer and Wet Wipes
Nowadays the pandemic of coronavirus is looming over our heads, and hygiene is very important especially when you are traveling. The best way to protect yourself from these germs and viruses is a sanitizer and wet wipes.
Hand sanitizer and wet wipes help you to maintain an optimal level of hygiene until you cannot find soap and water. This is how you can protect yourself from germs, viruses, infections, colds, and fevers.
Medicine Box and First Aid Kit
Don't forget to add medicine and a first aid kit to your luggage while traveling internationally. These are the things what not to forget when traveling. Moreover, do confirm from your restaurant whether they will let you enter the restaurant with the medications or not. If yes, must take your anti-dizziness pills, laxatives, analgesics, antidiarrheal, and your daily used medicines.
In addition, take your first aid box with you while traveling such as bandages, gauzes, cotton, and antiseptics to deal with small wounds and emergency situations.
Hat and Sun-Glasses
Hats and sunglasses are very useful and protect you from extreme sunlight. These gadgets are very helpful in summer as well as in winter too.
Don't forget to add your hat and sunglasses to your suitcase to enjoy your vacation filled with full of joy and fun. These gadgets let you feel comfortable throughout the vacation.
A Universal Adaptor
Electronic items are probably one of the most useful and most expensive items you are bringing with you on a trip such as a mobile phone, laptop, charger, etc.
So, to charge these electronic items you must need a universal adaptor which will be very useful while traveling. Moreover, if it is possible to bring 2 or 3 chargers with you then keep at least 2 adaptors with you to run things smoothly.
TSA-Approved Locks
What not to forget when traveling? I would say that lock is one of the most useful gadgets that you must take with you while traveling. But make sure that locks are TSA-approved which ensures safety. With this TSA-approved lock, you can easily keep your luggage safe in the hotel or anywhere.
These locks are small in size, handy, and easy to carry. You can use these locks to secure a bag or purse or anything from theft.
Read Also: Why Carry a Bread Clip When Traveling?
Headphones
It is very important to keep a pair of headphones especially when you have a long-haul flight. It helps you to enjoy the flight and breathtaking views of the sky, it blocks loud conversations, crying babies, and stressful noises.
Additionally, these headphones are useful and help you to immerse your travel time in a movie on your laptop or a tablet, or you can enjoy music and listen to podcasts to make you relaxed and fresh.
Footwear
Footwear is one of the most important things to put in a suitcase while traveling internationally. Choose footwear that is feasible for all events and occasions.
If you are traveling in summer then add sandals, similarly if you are traveling in winter, add joggers or sneakers. You can add flip-flops if you are planning to go to a beach or spa.
Book Activities
Keeping your books with you while traveling is a great way to spend your traveling time. You can read novels, and short stories, and complete any of your research articles by involving yourself in book activities. You can read about the cultures, traditions and best places to visit from books.
If you find out any major attractions and monuments on your list while reading a book, it may be beneficial for you to buy the tickets in advance especially when you are traveling in a peak season.
You can also carry the guidebooks to do research about restaurants or local events to enjoy everything about that place. This is a great way to spend your traveling time by involving yourself in book activities.
Read Also: Essential Pack for a Trip to Sacramento for Couples
Final Thoughts:
I hope you got the answer of what not to forget when traveling internationally. You just need to start preparing yourself 2 to 3 days earlier.
Focus on the most important things you need while traveling internationally. Don't forget to add your basic things that can be very helpful while traveling such as headphones, universal adaptor, socks, neck pillow, footwear, etc.
Another important thing is must download all necessary applications such as maps, scanners, navigators, and trip planners. These tools will help you to manage all things smoothly.
Read Also: Toddler Travel Essentials: A Comprehensive Packing List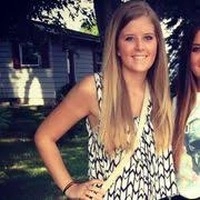 Ferona Jose is a passionate travel writer and blogger at Travelistia. She has traveled throughout Europe, Asia and the Americas. Her writing focuses on cheap travel destinations, travel experiences, cultural insights, and travel hacks.