Poor posture during sleep makes it inevitable to avoid severe pain in your back and neck upon waking up. It becomes more problematic when you are traveling to a far land, because the pain will interfere with your travel experience and is sufficient to shift your attention from pristine landscapes to your body. However, you can correct your sleeping posture by cradling the contour swan pillow while sleeping to alleviate pain.
We have compiled a full contour swan pillow review that will help you to determine how is it worth the hype about the pillow that is created in the market.
Understanding the Contour Swan Pillow
Contour Swan Pillow is an all-in-one option that serves multiple pillow functions to support your head & neck, back, hip, knee, and leg simultaneously. In contrast to ordinary pillows, the swan pillow has a perfect shape that is intended to keep your neck at the perfect height. When you cradle the pillow, it prevents you from tossing and also comfortably stops your kneecaps from touching.
Features & Benefits of the Contour Swan Pillow
Hypoallergenic 
You will never have any allergic reaction because of the fabric of Swan pillow as it's manufactured of hypoallergenic bamboo fabric. It will also keep you from too sweaty because of the cool fabric.
Generous Length 
As the pillow is designed for the adult, the length of it is compatible with the normal human height which is around 44 inches. You will never feel left behind when it comes to full body from head-to-toe support. The pillow has an ideal height and thickness, of 6 inches, even the shorter person will never feel any awkwardness to use it.
Level of Firmness 
The firmness of the pillow is also problematic if it is not up to the optimum point, it will create trouble even for the most fatigued person. The contour swan pillow has medium firmness that makes it an ideal choice for the vast majority of people because of provides ultimate comfort.
Washable 
You can easily wash and dry the pillow in a machine. You don't need to put the pillow directly into the machine as it comes with a separate bag for washing purposes. First, you need to put the swan body pillow into the bag and place the bag into the watching machine.
Spine Alignment and Comfort
After using the swan body pillow, you will never feel any pain in your back and neck. It promotes your spinal alignment in any sleeping position.
Read Also: Top 10 Best Travel Neck Pillows for Long Flights
Contour Swan Body Pillow Uses 
Suitable for Anyone
Contour Swan Pillow is a perfect choice for anyone except a baby and a young child. Even if you change your posture during your sleep and keep the pillow between your legs, it will provide you comfort and support. Additionally, it also has quite a compatible dimension that is suitable for equally single and twin beds.
Aids with Insomnia
Insomnia is a sleep disorder that is commonly caused by constant turning and tossing during sleep. Especially when you are uncomfortable in bed and have a problem with insomnia, sleep is just an out-of-the-window option for you. However, the contour swan pillow is still hoped for you because anyone can cradle it easily even women with a pregnant stomach. Its special design and bamboo-derived fabric will not only keep you cooler during the night but also reduce the side-to-side movement that typically wakes you up.
Post-Surgery Recovery 
When you're taking all the medicines but seriously compromising your comfort during sleep, it will affect negatively your healing process. With the use of a swan body pillow, you can boost your recovery manifold because you are keeping your body in the right natural state as it is required while sleeping.
Revitalizing your Freshness  
When you sleep in a particular posture that is against the alignment of your body, it will make to feel stiff, and restless as if you don't sleep at all. The same feeling will slip into your daily experience because of tiredness. With the use of a contour swan pillow, you can revitalize your life by waking up fresh every morning.
Materials and Quality of Contour Swan Pillow
Pillowcase Material: Lyocell Fabric
Pillow Size: Customizable
Heat Regulation: Breathable Fabric
Washable: Machine Washable & Dryer Safe
Warranty: 1 Year
Is Contour Swan Pillow Good for All Sleep Positions?
Whether you're a back sleeper, stomach sleeper, or side sleeper, the innovative J-shape contour swan pillow is the right choice for all sleeping positions.
The Science Behind Contour Swan Pillow
According to orthopedic surgeon Dr.Thomas Jones II at the Spine Institute of Southeast Texas stated that there are a lot of factors in back pain such as aging, sleeping position, etc. The spine has 33 bones with supporting muscles, joints, and tissues that need to be tightly aligned and relaxed in order to avoid any pain. During sleep, when you retain an unhealthy posture for hours, it creates a strain on your back and neck.
You can easily overcome the pain that arises from misalignment during sleep by using a contour swan pillow. It is supportive for all sleep positions:
Lying on Your Side: When you lay on your side, your knee tips are connected with each other. You can attain a neutral spine position by placing a swan body pillow between your legs.
Flat on Your Back: Lying flat is a similar posture as standing. To keep your spine aligned, you can place the contour swan pillow under your legs. The position is also helpful in the distribution of your weight all across your body.
Sleeping on Your Stomach: It's the worst sleeping posture where your spine is most vulnerable to stain especially when you twist your head at one side. The twisting of the head also creates a soreness in your shoulders. However, the contour swan pillow reduces the effect of strain a bit by supporting your leg from the side.
Promotion and Discount on Contour Swan Pillow
The market price of a contour swan pillow is between $60-$80. You need to read the company policy like the Contour Store on Amazon for money-back assurance before placing an order.
Customer Reviews on Contour Swan Pillow
There are a number of positive reviews about the product on Amazon that act as evidence of its high performance.
Brunetti: He used the contour swan pillow after 3 or 4 months of stiffness and soreness in the neck and back. The measure was helpful in getting rid of pain.
CMG: The customer had a problem with rubbing kneecap bones with each other during sleep. After using the pillow, he didn't have the knee rubbing problem anymore.
D Stone: Swan body pillow is great for neck and morning back pain.
Michelle Brown: He suffered from neck and back pain that led him to order the pillow to hope for relief. The pillow had proved to be high quality and solved the problem of his pain.
FAQ's 
What are the unique features of the Contour Swan Pillow?
Its unique features include hypoallergenic, generous length, medium level of firmness, washable, and provides proper spine alignment & comfort.
How does the Contour Swan Pillow compare to other pillows on the market?
You can get the traditional rectangular polyester-filled pillows but they only provide support for your head. On the other hand, a contour swan body pillow provides complete head-to-toe support during sleep. It's an all-in-one option that acts as your head & neck pillow, back pillow, hip, knee, and leg pillow.
Are there any potential downsides to using the Contour Swan Pillow?
The size of the pillow may not fit according to your height. Some individuals find it large or vice versa. You need a few nights to adjust with the J-shaped contour swan body pillow.
Is the Contour Swan Body Pillow supporting all sleeping positions?
Yes, whether you are a side sleeper, stomach sleeper, or flat sleeper swan pillow is equally supportive for you.
What company makes the Contour Swan pillow?
The common companies that make the best contour swan pillows include Oniour, Boppy, and Menards.
Read Also: 12 Unbelievably The Best Backpacks for Travelling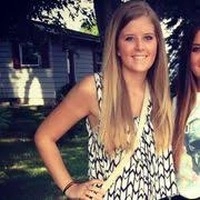 Ferona Jose is a passionate travel writer and blogger at Travelistia. She has traveled throughout Europe, Asia and the Americas. Her writing focuses on cheap travel destinations, travel experiences, cultural insights, and travel hacks.