Life is a wonderful and unpredictable journey, though after some point, it is likely that we need support to continue our way on. Our adult responsibilities and everyday hustle, sometimes prevent us from realizing that along with us growing older, so do our parents and other beloved relatives.
Taking care of an aged one is a demanding task, whether there is a chronic health condition or not, and there is no need to blame yourself and feel guilty if you're unable to take the role of a caregiver. It is your responsibility, however, to reassure that your beloved person indeed receives the amount of help and care needed, and feels as content as possible.
Care at home services have several advantages over nursing home, and here are a few reasons why:
1. Home is Not Just a Feeling
The definition of "home" is given through the ultimate comfort and inner peace we feel in it. Younger people may be able to create the requirements for this sentiment in more than one physical place, though the older we get, there is only one specific place we call and feels like home.
Elders have a lower adaptability level, and struggling with the stimulus of an unfamiliar environment can actually worsen their health (and mental health) state as well, leading to a longer period of recovery.
Care at home services is the way to avoid arising discomfort and its negative impact.
2. The Correlation of Dignity and Independence
Not having to abandon your safe place, is equal to preserving almost wholesome your everyday routine. Collaborating with A-List Care Elite and finding the right person to visit, taking responsibility, with you knowing they are trying their best to support your loved person, is an indirect compassionate action.
As a result of the main circumstances around remaining the same, the person is able to keep his sufficiency and independence, which also contributes to feeling more confident, thus dignified.
3. A Deep & Exclusive Relationship
Yet another change seen as a person ages, is his energy, motivation, and the opportunities to socialize as well as the fact that the existent social circle most probably gets affected and decreases. So, there is enough space for the feeling of loneliness, even isolation, to grow. As easily imagined, such a situation is unhelpful for a person's wellbeing.
Seeking at home caregiving, sets the ground for a meaningful one-to-one relationship, with the prospect of a reciprocal deep bond, which offers great emotional support and steadiness.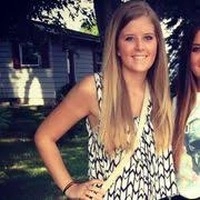 Ferona Jose is a passionate travel writer and blogger at Travelistia. She has traveled throughout Europe, Asia and the Americas. Her writing focuses on cheap travel destinations, travel experiences, cultural insights, and travel hacks.