Nestled within the sparkling embrace of the Aegean Sea, lies the captivating gem of Mykonos, an ethereal Greek island that weaves a tale of wonder and allure.
Mykonos is an iconic Greek island in the Aegean Sea that has long been a sought-after destination for anyone seeking a blend of natural beauty, a cosmopolitan atmosphere, and vibrant nightlife.
It is is famous for its stunning beaches, picturesque villages, and white buildings with vibrant blue accents – giving you an experience like no other.
Why Choose Mykonos and Yacht Rentals?
In the realm of this Mediterranean haven, myriad paths await to unlock the treasures of sheer bliss. Yet, amidst these choices, one avenue radiates an aura of opulence, liberation, and sheer indulgence: the exquisite world of yacht rentals. Embarking upon the sun-kissed waves aboard a magnificent vessel not only exudes unrivaled elegance but also unveils the very essence of Mykonian allure.
To truly immerse oneself in the embrace of Mykonos, there is no finer way than to sail upon a yacht, ensconced within the azure depths of the sea. Under the radiant sun, every day becomes an exquisite tapestry of exploration and delight. And when the time comes to bid adieu to the vast expanse of the sea, a private villa beckons, promising a sanctuary of resplendence where one can revel in untold luxuries, rejuvenating both body and soul.
Escape the Crowds and Embrace Seclusion
Mykonos is quite a popular tourist destination, attracting visitors from all around the world. The island's beauty is no secret, and during peak seasons, its beaches and hotspots can become quite crowded. 
That's why, by renting a yacht, you can escape the masses and enjoy the island's beauty off-land. Besides, it also gives you time to discover hidden gems inaccessible by land. You have the freedom to navigate the Aegean Sea at your own pace and experience the luxurious yacht lifestyle.
Discover Remote Beaches and Coves
As you sail around Mykonos, you'll stumble upon beaches and coves off the beaten path. Unlike the popular beaches where sun loungers are closely packed, these remote gems offer tranquility and unspoiled natural beauty.
Imagine anchoring your yacht in a picturesque bay, diving into the crystal-clear waters, and relishing the sensation of having an entire beach to yourself. This level of seclusion and intimacy is a luxury few other vacation options can provide.
Craft Your Itinerary, Your Way
One of the best advantages of renting a yacht in Mykonos is getting the freedom and flexibility you deserve. Instead of following rigid schedules and fixed destinations, you become the master of your adventures. Tailor your itinerary to suit all preferences, ensuring you visit the attractions and landmarks that captivate you the most.
Explore the Cyclades Archipelago
By renting a yacht, you open up a world of possibilities. Besides Mykonos, you can explore The Cyclades archipelago, which comprises a collection of stunning islands waiting to be discovered, from Delos and Paros to Naxos and Ios. The freedom to hop from island to island, exploring their unique charms, is an experience only a yacht can offer.
Indulge in Unparalleled Comfort
Yachts that anyone can rent on Mykonos have amenities designed to provide the utmost comfort and luxury during your journey. Spacious cabins, elegant lounges, state-of-the-art entertainment systems, and panoramic views all cater to your desires. 
Impeccable Service and Fine Cuisine
Alongside such luxurious amenities, a dedicated crew is always at your disposal to ensure your every need is met. The crew members are highly trained professionals who excel at what they do and ensure all guests onboard are happy and satisfied.
The folks onboard are skilled in hospitality and know a lot about the region. They may also offer you insider tips and recommendations. Furthermore, many yachts have talented chefs onboard who will help you discover Mykonos and Greece overall with exquisite culinary creations, tailored to your preferences.
Unforgettable Adventures and Water Activities
Renting a yacht in Mykonos is not just about cruising casually and aimlessly – it's also about embarking on thrilling adventures. It becomes a tool for reaching a world of aquatic activities that will let you make some unforgettable memories. 
From snorkeling and scuba diving to paddleboarding and jet skiing across the deep blue sea, there is an array of activities to suit every taste. Whether you're seeking adrenaline-pumping thrills or serene adventures among marine life, the possibilities are endless.
Witness Magical Sunsets and Nighttime Revelries
During sunset, Mykonos transforms into a playground for guests seeking vibrant nightlife opportunities. You can enjoy the sun setting from the deck of your yacht, casting a romantic ambiance over the island, or dock the yacht and have a private party on it.
You can also sail into the heart of Mykonos Town, or Chora, which is filled with lively bars, clubs, and restaurants. Whenever you want, you can enjoy the vibrant atmosphere, mingle, and create lasting memories.
Renting a Private Villa: Complementing Your Yacht Experience
While a yacht offers a unique experience of luxury and freedom, complementing your journey by renting a private villa enhances your stay in Mykonos. After days spent exploring the charming seascape, having a luxurious retreat onshore adds an extra touch of indulgence and relaxation.
Renting a private villa in Mykonos allows you to enjoy the island's charm at your own pace, but also to get a private and secluded space away from prying eyes. It offers privacy and plenty of space for you and your friends or family. You can even organize a trip for yourself or your significant other and bask in the sun.
Whether you prefer a cozy villa overlooking the endless blue sea or a lavish beachfront home with direct access to the sand, Mykonos has an extensive range of villa rentals to suit your preferences.
Tailored Amenities and Personalized Service
Private villas on the island can cater to your every need. From infinity pools and sun-drenched terraces to fully equipped kitchens and spacious living areas, the villas offer numerous amenities for your comfort and convenience.
Additionally, many villa rentals provide personalized services, such as private chefs, housekeeping, and concierge assistance, to boost your Mykonos vacation experience to new heights and levels.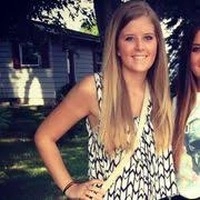 Ferona Jose is a passionate travel writer and blogger at Travelistia. She has traveled throughout Europe, Asia and the Americas. Her writing focuses on cheap travel destinations, travel experiences, cultural insights, and travel hacks.