Picture yourself standing on a sun-drenched terrace, hand-in-hand with your beloved, overlooking the azure Aegean Sea. As the sun sets, painting the sky with hues of orange and purple, the quaint town of Mykonos, Greece, sprinkled with iconic windmills and dazzling white houses, promises a fairytale beginning to your journey as a married couple. This is not a fantasy; it's the enchanting reality of a honeymoon in Mykonos.
The Idyllic Paradise: Mykonos Unveiled
Mykonos, part of the Cyclades island group in the Aegean Sea, is known worldwide for its striking beauty, pristine beaches, and vibrant nightlife. The island seamlessly blends the charm of traditional Greek culture with contemporary luxury and style.
Picture-perfect Landscapes
This tiny island is adorned with stark white buildings contrasted by vibrant blue accents, creating a dreamlike ambience. The winding cobblestone streets of Mykonos Town, also known as Chora, guide you through a labyrinth of chic boutiques, cozy cafés, and traditional tavernas. The iconic windmills, offering panoramic views of the town and the sea, and the sea-facing Little Venice, with its colorful houses and lively bars, are must-visit spots for couples seeking Instagram-worthy clicks.
The Beach Retreat: Sun, Sand, and Surf
Mykonos boasts some of the most stunning beaches in the world. From secluded shores like Agios Sostis for intimate moments, to vibrant stretches like Paradise Beach for water sports enthusiasts, there is a beach for every couple's taste. A sunset sail around the island can be the perfect end to a perfect beach day.
The Epitome of Luxury: Indulge in Mykonian Opulence
A honeymoon is the perfect occasion to bask in the lap of luxury, and Mykonos leaves no stone unturned to offer you the finest experiences of leisure and relaxation.
Plush Stay: From Classic to Contemporary
Whether you fancy a traditional Greek villa with a private infinity pool or a modern boutique hotel equipped with all contemporary amenities, Mykonos has it all. These luxurious accommodations offer stunning sea views, world-class services, and absolute privacy, ensuring a cozy cocoon for lovebirds.
Gourmet's Delight: A Culinary Journey
Mykonos is a gastronomic paradise, offering a delightful blend of traditional Greek cuisine and international flavors. Relish a romantic candlelit dinner in a sea-view restaurant, savor the local delicacies in a charming taverna, or enjoy a private meal in your suite. Indulge in fresh seafood, locally grown produce, and the famous Greek wine to add flavors to your romantic escape.
Vibrant Nightlife: Dance Your Night Away
Mykonos has earned a reputation as the Ibiza of Greece, offering an irresistible blend of music, dance, and entertainment.
From swanky beach clubs to world-renowned nightclubs, Mykonos is buzzing with high-energy entertainment options. It's the perfect place to celebrate your love, moving to the rhythm of international DJs' beats under the starlit Aegean sky.
If you prefer a quieter night, Mykonos has plenty of intimate bars and lounges, perfect for sipping cocktails while listening to jazz or Greek folk music. Places like the Caprice Bar in Little Venice offer a serene setting for romantic evenings.
A Melting Pot of Culture: Discover the Rich Heritage
Mykonos also offers a fascinating cultural journey, making your honeymoon not just romantic, but informative and enriching. The nearby island of Delos, considered the birthplace of Apollo, offers a chance to delve into ancient Greek mythology. Explore the archeological sites, ancient ruins, and museum, offering a unique blend of education and exploration.
Participate in local festivals, visit the charming churches, or learn a traditional Greek dance. Engage with warm locals to truly appreciate the spirit of Greek hospitality and culture.
Indulge in Mykonian Opulence By Renting a Private Villa
For those seeking utmost privacy and a touch of homely comfort, renting a private villa in Mykonos can be a superb choice. These villas come equipped with luxurious amenities such as private pools, sun-drenched patios, spacious living areas, and stunning vistas of the Aegean Sea.
Enjoy breakfast in bed, have a romantic BBQ under the stars, or simply lounge around with your partner in your personal paradise. The best part? It's just the two of you, away from the world, cherishing the sweet solitude.
Why Mykonos is the Dream Honeymoon Destination?
A honeymoon is not just a vacation; it's the beginning of a lifelong journey of togetherness. It's a time to connect, to understand, and to celebrate love.
Mykonos, with its blend of breathtaking landscapes, luxurious accommodations, vibrant nightlife, and rich culture, offers an ideal backdrop for this magical chapter of your life. Whether you're savoring the flavors of Greece, dancing the night away, or exploring the island's rich history, every moment spent here becomes a cherished memory.
Your love story deserves a setting as beautiful and diverse as Mykonos. Because when it comes to the perfect honeymoon, it's not just about where you go; it's about the experiences you share, the memories you create, and the love you deepen. And Mykonos promises all of this and so much more. Come, begin your forever in the enchanting landscapes of this Greek paradise!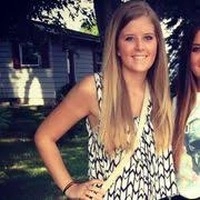 Ferona Jose is a passionate travel writer and blogger at Travelistia. She has traveled throughout Europe, Asia and the Americas. Her writing focuses on cheap travel destinations, travel experiences, cultural insights, and travel hacks.