This summer, take your family on an adventure to remember by visiting one of these unique destinations. Travel with your family to one of these places, whether you're hoping for a wild adventure in the Arctic or a relaxing beach vacation in the Caribbean.
Relax on white-sand beaches and go snorkeling with tropical fish. Explore some of the most important historical locations in the United States. Meet rare and exotic animals that can't be seen anywhere else.
During the summer, you might look for destinations that will provide you with the utmost comfort, along with beautiful and natural scenarios for you and your family. You might want a place where you can go for a lot of recreation without having to bear scorching heat. So for your ease, here are some of the best destinations for a family vacation this summer-
Mexico's Cozumel
Travel to Cozumel to learn about Mexican heritage and customs. If your family enjoys water sports, lounging on beaches, and swimming in warm Caribbean waters, then this picture-perfect location is a must-visit.
Divers and snorkelers can enjoy the vibrant marine life of Cozumel. The Punta Sur Eco Beach Park is the best place to see land and marine endemics of the island. Explore the park on snorkel and see what kind of exotic fish you can spot in the park's extensive coral gardens.
Playa Mia Grand Beach Park is a great place to take the kids for a day of sun and frolic, with activities like twin towering water slides, a floating park full of bouncing trampolines, pedal boats, and a pirate ship to keep the little ones occupied and the parents relaxed.
Visit the island's dolphin aquarium with the kids for a once-in-a-lifetime opportunity to get up close and personal with these friendly marine creatures. You'll quickly see why many consider Cozumel to be the most family-friendly Caribbean island.
San Gervasio, a former Mayan shrine to Ixchel, the goddess of birth and fertility, is a fantastic destination for an alternative family holiday in the summer.
The Holy City of Charleston, South Carolina
Charleston, South Carolina, is a lovely southern city tucked between two rivers and a magnificent harbor, and it regularly appears on lists of the most attractive cities in the United States. You'll want to take pictures on every street since it's so picturesque.
Charleston has a rich cultural scene, and its many museums contribute to this reputation. The South Carolina Aquarium is a great place to take the kids since it contains educational exhibits, hands-on displays, and large tanks full of marine animals, including sharks, sea turtles, and rays.
The Children's Museum of the Lowcountry has a water lab, an art studio, and a pirate ship for children who are interested in science and art, or who just enjoy playing.
Fort Sumter National Monument, the site where the first shots of the American Civil War were fired, may be reached by a scenic 40-minute ferry ride. Read up on this seminal event in history and give people time to check out the massive cannons and other artifacts.
The Charleston Tea Plantation and Boone Hall Plantation are great places to learn about antebellum life and architecture while riding in comfort on a trolley tour.
The Bahamas
The Bahamas is a great spot to take the kids in the summer because there are so many exciting things to do in the sea and on land. Explore the varied marine life beneath the waves in the Bahamas. In certain areas, you may go swimming with turtles, in others, you can see stingrays and tropical fish in coral reefs.
Blue Lagoon Island is a family-friendly destination where visitors of all ages may interact with marine mammals like dolphins and sea lions while their parents relax on the island's white sand beaches with a fruity drink.
When in Nassau, take the kids to Atlantis for a day of fun. The Aquaventure Water Park has rides and attractions that will keep visitors of all ages entertained. Enjoy a relaxing float along the lazy river as the kids play in the splash zone, or get your heart racing on any of the park's nine water slides, the tallest of which drops riders seven stories.
Visit its marine exhibits to see some of the ocean's most interesting critters up close. Learn about marine predators like barracudas, stingrays, and piranhas, and check out an exhibit devoted to the myth of Atlantis. Sharks swim overhead as you enter the underwater corridor.
Greater Boston Area
Traveling to Boston this summer could be a great choice for your family because of all the interesting things there are to see and do. Beginning at Old North Bridge, where the first shots of the Revolutionary War were fired, and ending at the Paul Revere House, the Freedom Trail is a guided tour of several of Boston's most famous Revolutionary War landmarks.
For a taste of New England, visit Quincy Market at Faneuil Hall Marketplace, where vendors sell everything from clam soup to lobster rolls. Performers, including musicians and magicians, take to the sidewalks of Quincy Market every summer to keep kids of all ages thrilled.
Fenway Park, where the Boston Red Sox play, is one of the most recognizable venues in all of sports. Visit the stadium, whether for a game or a tour, and be sure to pick up one of their iconic baseball caps.
The Galapagos Islands
The Galapagos are a group of islands off the coast of Ecuador that are home to a wide variety of flora and fauna and make for a once-in-a-lifetime vacation destination for animal and nature lovers. While exploring this eco-paradise, keep an eye out for endemic species like the Galapagos penguin, land iguana, blue-footed booby, and Darwin's frogmouth.
Each island in the Galapagos has its own activities and sights that make a summer spent there with kids unforgettable. Explore the dark sands of Santiago Island, stroll across solidified lava flows, or take a dip in the ocean to spot various marine life, including the Galapagos fur seal.
You can't leave the Galapagos Islands without taking a family portrait in front of the stunning volcanoes and saltwater lagoon on Isabela Island. Santa Cruz Island is home to beautiful white-sand beaches and a variety of flamingo species.
The Islands of Grand Cayman
Visit Grand Cayman to experience the glitz and glamour of the Cayman Islands. This island paradise is home to stunning beaches, luxurious boutiques, and an abundance of fascinating marine life.
Relax on the soft sands of Seven Mile Beach, a gorgeous area that extends for five and a half miles and is the epitome of a tropical paradise.
If you find yourself in Grand Cayman, you simply must stop by Stingray City. Get in close to stingrays in their native habitat by wading into the sandbar's shallow waters.
See turtle hatchlings and pet yearlings, feed birds, meet crocodiles, and cool yourself in a waterfall- and slide-equipped freshwater pool at the Cayman Turtle Centre.
At Queen Elizabeth II Botanic Park, you may take in the island's rich biodiversity. Explore its verdant gardens, tally up the hues in the Floral Color Garden, and look for lizards in the captive breeding program for blue iguanas.
The Island of Puerto Rico
Puerto Rico, a U.S. territorial island in the midst of the Caribbean, offers fun for all ages.
There you will find the El Yunque Rainforest, which is the only tropical rainforest managed by the United States National Forest Service and spans over 29,000 acres of land. Explore its tangled network of trails with the kids and learn about the diverse flora and fauna that call it home.
Later, cool down in one of the area's natural pools, many of which are set in the shadow of stunning waterfalls like La Coca Falls, which were once thought to be the fountain of youth.
The streets of San Juan's historic district will fascinate young Buccaneer fans. Take a tour of Fort San Cristobal and the surrounding fortified city to learn about the struggles of Puerto Rico against the Spanish, English, and Dutch.
Then, visit Castillo San Felipe del Morro, an impregnable fortification built in the 16th century.
Visit Cueva Ventana (Window Cave) in Arecibo for an unforgettable summer family holiday idea and a breathtaking natural wonder. Explore this limestone cavern to witness petroglyphs and other stone carvings from the pre-Columbian era. The highlight of the cave is a natural window frame that affords a breathtaking panorama of the island's rainforest at the very end.
Visit Escambrón Marine Park and get your heart racing by kayaking, snorkeling, or scuba diving to witness yellowtail snappers, turtles, and the "Fish Protection Wall."
Final Words
You can easily visit any of the places on this list—and many more—with your family this summer by booking a cabin on one of our best-in-class cruises, all of which have exciting kid-friendly activities.
Spend your days swimming in the pool and taking in the ocean scenery as a family. Camp at Sea is a fully adaptable onboard kids program where they can participate in a variety of fun activities, including cooking, science experiments, and other hands-on learning experiences.
You can conveniently choose any of the abovementioned destinations to visit with your family, as they come with numerous options to enjoy yourself and your family to the fullest, both in terms of the natural attractions and the available recreational activities.
Read Also: 
12 Best Babymoon Destinations in the USA for Expecting Parents
Top 12 Cheapest Places to Travel in 2023
12 Best Cheap Solo Travel Destinations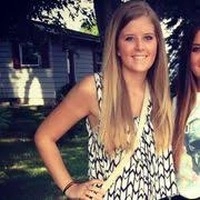 Ferona Jose is a passionate travel writer and blogger at Travelistia. She has traveled throughout Europe, Asia and the Americas. Her writing focuses on cheap travel destinations, travel experiences, cultural insights, and travel hacks.