Are you planning a trip to Utah with friends? Pack your stuff and book your ticket for Utah, it is the best place to visit with your friends. You can find many fun places there to explore. Utah is the most beautiful state in the United States of America, full of many adventurous and fascinating places.  Tourists visit Utah to get an unforgettable experience of natural wonders, mountains, cliffs, mesmerizing wildlife, deserts, and many more.
To help you in planning your trip to the American west, Let's talk about the top 10 fun and amazing places to go in Utah with friends in 2023.
1. Zion National Park
The most remarkable and favorite place to visit in Utah is Zion National Park. There is a wide range of incredible wildlife and plants. This park is nestled with fascinating waterfalls, slot canyons, red rock cliffs, and adorable sceneries to captivate the tourists.
You can also enjoy camping near or in the park, to admire the mesmerizing view. You can also visit the park's beautiful places on the bus ride or self-drive and you can also go for walk or hiking.
2. Lake Powell
The journey to Utah is incomplete without visiting Lake Powell. It is a man-made reservoir, which is famous for its vast size. There are so many fun activities for you and your friends like kayaking, wakeboarding, boating, swimming, and more.
A quiet houseboat also works for you if you want to have a relaxing experience. People love Lake Powell's pleasant sunny weather and its shoreline that stretches 2,000 miles. Rainbow Ridge National Monument is also a must-visit place for tourists.
3. Monument Valley
Besides hiking, Utah is full of other fun activities as well like horse riding, riding on a jeep, and more. Monument Valley Navajo Tribal Park offers so many lovely sights and destinations in the Navajo Indian Reservation. This valley is enriched with the history of the Old West and Native America.
You must see 1,000 feet-tall sandstone creations. Drive on a dirt road of the monument valley is an unforgettable road trip, to get a sight of the massive and beautiful landscape.
Also Read: Top 10 Magical Places in the World
4. Arches National Park
More than 2,000 stone arches a beautiful rock formation are there in Arches National Park. Delicate Arch, the Double Arch, the Broken Arch, and the Sandstone Arch are the most favorite places of tourists in Utah. Fiery Furnace, Devil's Garden, Park Avenue, the Windows, and Balanced Rock are also the center of tourist attention. You can spend your day with friends, camping, hiking, and driving for fun.
5. Park City Mountain Resort
If you love playing with snow, Park City Mountain Resort is undoubtedly the best place to visit with friends and family. This resort is spread over 7,300 acres of the mountain. This is the best place for skiers and the ski resort is considered the second-largest resort in America. Park City Mountain Resort provides an amazing opportunity for snowboarding and skiing fans.
6. Salt Lake City
Salt Lake City in Utah is the place where you can go at any time of the year to have fun with friends and family. Mormon Temple is the oldest structure, that attracts tourists' attention. History lovers find so much from there as Salt Lake City is enriched with American history. Latter-Day Saints temple is one of the largest temples in the city and the center of attention as well.
7. Grand Staircase-Escalante National Monument
Grand Staircase-Escalante National Monument offers so much for fun, adventures, and to admire, such as remote areas of arches, scrubland, canyons, waterfalls, forest, and hills. This park is America's largest national monument spread over 1.9 million acres.
For the series of exciting adventures, you can camp in the Grand Staircase-Escalante. If you love luxury more than wild, you can stay in any resort.
8. Homestead Crater
The amazing spot to visit with friends is Homestead Crater in Utah, to take a dip. This geothermal spring is a top tourist destination, as a 10,000-year-old 55-foot limestone rock is covering it. Wasatch Mountain's melting snow turns into heated water, and you can make reservations for a guided tour of this mesmerizing spot. This is the best place where you can swim, practice yoga on a paddleboard, snorkel, scuba dive, or get a therapeutic soak.
9. Canyonlands National Park
Canyonlands National Park is a place full of natural wonders, canyons, and rock formations that are million-year-old. Native American art and Native culture in the Horseshoe Canyon provide an informative and great experience. The mountains covered with snow are a treat for the eyes.
For the spectacular view of Mesa Arch, you should visit the island at dawn or in the afternoon. White Rim Road offers you an adventurous road trip.
10. Moab
If you love to do outdoor activities and adventures, Moab town in Utah is the place you must visit with friends and family. It is strategically situated near the Dead Horse Point State Park, Canyonlands National Park, and Arches National Park. You can enjoy biking, hiking, rafting, and many more off-road adventures with friends in this loveliest town. Slickrock Trail is the best-known trail in the town for its challenges. Spring and fall are the best time to visit Moab as summer is very hot at day.
Also Read: Free Travel Guide To Yellowstone National Park USA
Final Words
Before you are planning a trip with your friends, you should know the details of the place you want to visit to avoid any kind of inconvenience. Utah is the top-visited destination of 2023 and we hope this guide will help to get an idea of the places you must visit while you are in Utah. For more travel guides follow our blog.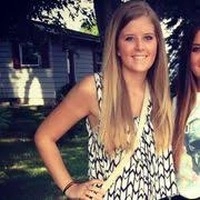 Ferona Jose is a passionate travel writer and blogger at Travelistia. She has traveled throughout Europe, Asia and the Americas. Her writing focuses on cheap travel destinations, travel experiences, cultural insights, and travel hacks.