When it comes to seeing clear blue skies and white sand beaches, the most probable destinations that come to your mind would be the Caribbean and Mexico. But these tropical paradises are also present in the USA as the sunny shores of Florida and coastal towns of California which will save you from the hassle of flying internationally.
We have compiled a list of the best tropical US destinations to visit in the fall that will make your journey no less than fun and charming.
Tropical US Destinations in Florida 
Florida is one of the best tropical destinations in the USA where you will find everything from the intimate barrier islands to bustling cosmopolitan towns. Some of the best tropical places in Florida are given below:
1. Fort Lauderdale

Fort Lauderdale is located on the southeastern coast of Florida and has 23-mile-long golden beaches and lush botanical gardens with 3,000 different plant and flower species. You can also visit the NSU Art Museum to celebrate jam-packed artworks from the post-war era to Latin American art.
2. Orlando
Orlando is the best tropical US destination to visit with family and friends. The city has a warm and humid climate making it perfect for water activities, lush green parks, and enjoying world-class theme parks such as Magic Kingdom, Hollywood Studios, and Disney Springs.
3. Boca Raton
Boca Raton is a southeastern Florida city that is situated in the heart of the Atlantic coast and carries 5 miles of pristine coastline. You can find the best five-star shopping malls such as Mizner Park that will offer you delicious dining options with luxury seating.
4. Miami 
Don't forget to put Miami with 20 miles long coastline into your autumn itinerary. You can dive into the array of adventurous activities such as kayaking, and canoeing at Oleta River State Park, Deering Estate, or Crandon Park. The magical city is also rich in art and culture while providing you an opportunity to visit food halls, museums, and even animal reserves.
5. Key West 
Key West is not only the best tropical destination to present you with an outstanding outdoor pursuit but also a place for Ernest Hemingway, Tennessee Willems, and President Harry S. Truman's vacation getaway. Take a full-day trip to Fort Zachary Tylor Historic State Park for sunbathing, hiking, biking, fishing, and more.
6. Tampa
Tampa is the best tropical place for families to have fun by strolling on the 2.5-mile-long paved stunning Tampa Riverwalk to go beyond their wildest dreams. On the other hand, if you are in the mood to enrich your taste buds, visit the 22,000-square-foot industrial market that is a marvel of architecture and dining.
7. St. Augustine
St. Augustine has the nickname Ancient City because of is the US oldest city and the right tropical site for beachgoers and other leisure activities. You will be astonished to see the Spanish old building that indicates the sign of Spanish settlement and colonization in the region. Other places to explore the city include the Castillo de San Marcos National Monument, Anastasia State Park, St. Augustine Lighthouse & Maritime Museum, etc.
8. Key Biscayne 
When you cross the Rickenbacker Causeway from Miami, you will find an intimate island getaway, Key Biscayne. Take a boat trip to Stilsville which is a conglomerate of some iconic abandoned structures established for the last few decades. It is home to the Miami Seaquarium which hosts marine life such as sea turtles, penguins, rays, and dolphins
9. Dry Tortugas 
Dry Tortugas is located 70 miles away on the western side of Key West. The prominent place at the cluster of seven small islands is 100 square miles of park which is home to Fort Jefferson, Superlative coral reefs, marine life, and picturesque blue waters.
Tropical Destinations in California 
California is one of the best tropical US destinations that has no shortage of beachy towns and lush forests to entertain its visitors. Some of the tropical paradises in California are given below:
10. Joshua Tree National Park
If you are looking for the right camping location in the US during the fall, visit Joshua Tree National Park in the southern region of California. It will be great to camp under the wide skies of rocky desert areas and discover the wildlife spreading to 100 miles of canyons.
11. San Diego
San Diego has 70 miles of coastline replete with a dynamic culture and the perfect representation of Mediterranean weather which you can enjoy all year round. It's the city where Mexico and Spain came first to settle as evidenced by the presence of places like El Prado in Balboa Park and the Gaslamp Quarter.
12. Big Sur
Big Sur is located in the western region of central California where you can visit places like McWay Falls, Pfeiffer Big Sur State Park, and Bixby Creek Bridge. On the other hand, you can explore the signature rock formations, Los Padres National Forest, and the coastline of Big Sur.
13. Santa Catalina Island
Santa Catalina Island is a hidden gem in Southern California where you can take a golf cart on the road and take a tour across the whole island. If you like water sports, you can parasail ranging between $25 to $80 which will make you fly at the height of 600 to 800 ft. The inhabited animals of the islands are also very attractive for the tourist to see.
14. Laguna Beach 
Laguna Beach is long-standing of the best tropical US destinations where you can unwind with the convergence of nature, art, adventure, and relaxation together. You can discover the amazing marine life below the waves that are easily available at your disposal because of tide pool opportunities.
15. Los Angeles & Santa Monica 

Los Angeles & Santa Monica are diverse tropical sites with beaches and local cuisine restaurants. On the Venice beach in Los Angeles, you will be surprised to watch people doing interesting things that are sometimes fascinating to observe. You can dive into the luxurious life of LA by visiting Beverly Hills as well.
16. Malibu 
Malibu is a tropical oasis located in the west of Los Angeles. It is the perfect surfing site and has a wide beach that makes it a paradise for all levels of surfers. If you have enough budget, visit the spot cliffside mansions and jaw-dropping villas. Meanwhile, travelers also visit El Matador State Beach to take pictures of phenomenal rock formations.
17. Newport Beach 
Newport Beach provides you with a delightful tropical experience because of activities like whale watching in the Pacific Ocean, and living in a five-star Pelican Hills resort. The coastal city has 2.2 acres of botanical garden where you just need to pay $5 as an entry fee.
18. Santa Barbara 
Santa Barbara is an unforgettable tropical destination that is located in central California and has a dramatic Ynez Mountains in the backdrop. You can have sunny fun on the classic palmed beaches and also transit in another time by looking at the Spanish colonial architecture that provides a stunning similarity with Madrid.
19. Coronado Island 
Coronado Island has five white sand beaches located just across the bay from San Diego and is the best place to visit in the fall. It will be great to stroll down Orange Avenue where you can find a chain of charming restaurants for delicious food. The beach sand sparkles with slivery mineral mica in the sun.
Tropical Destinations in Texas 
Texas is the perfect tropical US destination for sun seekers where you can have all sorts of activities from lounging on luxury tropical resorts to spotting wildlife. Some of the tropical destinations in Texas are given below:
20. Castroville
Castroville provides European vibes to travelers because of its scenic nature, cute Alsatian architecture, and incredible French cuisine. The town's main attraction is Steinbach Haus, which was built between 1618 to 1648 in France but the people of Alsace gifted the house to Castroville in 1998.
21. Rockport
Rockport is located on the bank of the Gulf of Mexico and is a great fishing destination with historical architecture. Rockport Beach earned the title of being the most sustainable and clean beach in Texas. You can also visit Memorial Park, Rockport Rookery, or Connie Hanar Cottage Sanctuary for birdwatching and see butterflies.
22. Port Aranas
The other name of Port Aranas is Mustage Island which is included in the list of the top 25 tropical islands of the United States by Trip Advisor. The island is the perfect spot from all angles as you can take an offshore excursion and participate in the fishing competition that is arranged nearly every weekend.
23. San Antonio 
San Antonia is a tropical place that booming with modern and historical attractions that invite you to be inspired by nature and take a walk, bike, hike, and play in the tremendous outdoor space. For viewing the San Antonio skyline, you can climb to the 750 ft high tower is termed as Tower of the America.
24. Galveston 
Galveston is the best tropical site for the Texan and is located just 50 miles from the cosmopolitan city of Houston. If you're with your family, pay a visit to Galveston Island Historic Pleasure which is an iconic family vacation spot with tons of fun games, and dining options. On the other hand, you can have a dose of nature and coastal charm at 2000 acres of natural landscape of Galveston Island State Park.
25. Corpus Christi
Corpus Christi is located in southern Texas on the Gulf Coast and contains 113 miles of the best tropical beaches in the state. When you visit the bay of Corpus Christi, you meet with a warship, the USS Lexington, which was once commissioned in 1943 and took part as a key player in the Pearl Harbor to combat aircraft.
26. South Padre Island
South Padre Island is the perfect place for water sports like boating, diving, surfing, kiteboarding, and fishing. You can keep your kids entertained in the warm weather of the island at Schlitterbahn Beach Waterpark. To experience the wild side of South Padre Island, take a stroll along the Laguna Madre Nature Trail.
27. Horseshoe Bay 
Whether you're planning to have a romantic trip or traveling with your family, Horseshoe Bay has something for everyone to make your holiday unforgettable. You can take your kids to the Exotic Resort Zoo & Safari Cabin, Hidden Falls Adventure Park, and Langhorn Cavern State Park to have fun in the fall.
Tropical Destinations in Hawaii
Hawaii is the land of adventure and breathtaking tropical islands that present you with an opportunity to catch the waves, hike volcanoes, and lounge on the white beaches. Some of the best tropical destinations in Hawaii are given below.
28. Kauai
Kauai lives it's the reputation of the Green Isle truly as 97% of its land is covered with tropical rainforest. The island is an unforgettable oasis because of the presence of unique waterfalls, diverse native plants, and phenomenal narrow valleys. You can also have jaw-dropping vistas of the sea view from the 4000 ft height of Na Pali cliffs.
29. Lanai
Lanai is the perfect spot for swimming in serene waters, sunbathing on the sandy beach, and snorkeling in the gorgeous blue water. Take reef shoes with you because, during the low tide, chances are you will discover limpets, starfish, sea cucumbers, Barber Pole, and other marine creatures.
30. Maui
Maui is a phenomenal coastal gem of the Pacific and is ranked in second place on the best Hawaii island. Don't miss the chance to see the sunrises from the Haleakala Summit which is 10,000 ft high from the sea level. Meanwhile, explore the 64-mile scenic route of Maui that connects the town of Kahului to Hana.
31. Big Island
Big Island has the most diverse landscape and the most captivating youngest island in Hawaii. It has two active volcanoes, Kilauea and Mauna Loa that are the most peculiar feature of the island that separate it from others. The island is completely safe, you can embark on your journey to the remote green sand beaches even on foot.
32. Oahu 
Oahu is the heart of Hawaii because it offers diverse, exciting, and unforgettable hiking, and stargazing spots, Jurassic Park tours, and plenty of beaches. Oahu is just one of the parts of the state capital, Honolulu in Hawaii. The other parts like the North Shore, the Windward Coast, Honolulu, and the Leeward Coast also bustle with tourists, restaurants, museums, landmarks, and more.
33. Molokai
If you're looking for unspoiled and uncrowded wilderness in Hawaii, Molokai is the right place for you. The islands offer you to take a ride to Kalaupapa National Historical Park, explore the Kapauiwa Coconut Grove, and snorkel at the longest fringing reef in Hawaii.
Tropical Destinations in Washington 
Washington will take to the natural wonder with the magical Hoh Rain Forest to the magnificent Hurricane Ridge which will lead to spectacular sights. Following is the best tropical US destination in Washington.
34. Olympic National Park
You can visit Kalaloch as it's the perfect southwestern coast of the Olympic Peninsula for exploring the marine environment and offshore islands. For listening to the call of nature, pay attention to the crystal clear water of Lake Crescent where you can enjoy all sorts of water sports like boating, kayaking, and camping.
Tropical Destinations in South Carolina 
South Carolina provides you an option to settle down in the best tropical places on the East Coast and has more than 2,870 miles of tidal coastline. Following is the best tropical destination in South Carolina
35. Hilton Head Island
Hilton Head Island is the family beach where you can build a sand castle with your kids and splash in the waves. A great way to explore the island is by taking a kayaking expedition or a fishing trip to reach the horizon of the open sea.
36. Daufuskie Island 
Daufuskie Island is a small island located in the southernmost region of South Carolina between Hilton Head Island and Savannah. The island is spread only 8 square miles and has white beaches with ancient oaks that provide it with a timeless energy and attraction.
Tropical Destinations for Luxury Seekers 
37. Phoenix, Arizona 
Phoenix is located in the south-central region of Arizona and is a haven for sun-seekers, golfers, and botanical gardens. The city is replete with fun activities as you can visit the musical instrument museum where the visitors listen to the unique tones of instruments on video. Phoenix also has huge resorts to provide lavish experiences to its visitors.
Tropical Destinations to Visit Without a Passport 
US Virgin Islands 
38. ST. Thomas
Thomas is the best US tropical Destination where you don't need a passport to visit. The island has a captivating culture with a rich European colonial history. Soak in the Charlotte Amalie, the most visited port city in the world, which has historical Danish colonial sites like Fort Christan and Blackbeart's Castle.
39. ST. John
St. John is an overseas US territory included in the US Virgin Islands where you maximize your time by playing watersports and eating local cuisines like a night kayaking tour of St. John, exploring the Virgin Islands National Park, and having a meal at the famous Line Out Taco Boat.
Puerto Rico
40. San Juan
San Juan is the hub of shopping, dining, tropical beaches, art museums, and historic sites where you don't need your passport to visit. The city is dazzled with cobblestone streets and colorful houses that are charming enough to stimulate you to take out your camera to capture a memorable moment. The nostalgic feelings will always entertain you when you are stressed out.
Why Fall is the Prime Time to Visit Tropical US Destinations?
1. Affordable Flight Routes
Most of the larger airlines provide nonstop flights at affordable prices from different parts of the United States to tropical US destinations. For instance, JetBlue has begun to offer nonstop flights to Key West International Airport and the same is true with Delta.
2. Dry Season
The tropical destinations normally have temperatures around 80 degrees with lesser rain between November to April. In the duration, you will never get any hurricanes while the humidity in the air decreases enough to make it tolerable for most travelers. Meanwhile, beaches are less crowded because schools get back in season and families join their work.
3. Book Underwater Excursions
When to take underwater excursions at tropical US destinations, you will spot rich marine life like turtles, barracudas, and serene manatees.
4. Exciting Accommodation
In the tropical destination of the USA, you will never have a shortage of amazing accommodation options from adult-only, all-inclusive to family hotels. One of the best examples is hotels near Everglades National Park where you can have the Flamingo Lodge with suite-like rooms.
5. Fall Festivals
Every state has its fall festivals which is the perfect moment to immerse yourself in the culture such as Floridians celebrating Fantasy Fest in the fall. The event is only for adults and includes features: wearing costumes, parades, and more.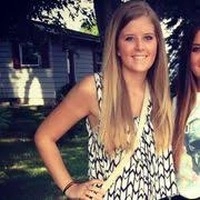 Ferona Jose is a passionate travel writer and blogger at Travelistia. She has traveled throughout Europe, Asia and the Americas. Her writing focuses on cheap travel destinations, travel experiences, cultural insights, and travel hacks.