Most of the plans of visiting the best place during vacation, do not convert to reality due to the hurdle of high cost. If you're an enthusiast and determined young couple who want to have an adventure either staying in a luxurious castle or hiking through mountains, there are plenty of fabulous options available that you can experience even if you are on a tight budget.
Here we have compiled a list of the best vacation spots for young couples on a budget that will are not only mind-blowing but also don't require deep pockets to visit.
1. Key Largo, Florida
Key Largo is an island on the upper side of Florida where you can have a Caribean-like experience without crossing the boundary of the US. Compared to major cities like Miami, Key Largo is incredibly affordable for young couples who are looking for the best vacation spot. You will get everything at your disposal such as budget-friendly resorts, snorkeling in John Pennekamp Coral Reef State Park, and watching massive alligators at Crocodile Lake National WIledife Refuge.
The average hotel price in Key Largo for a couple is $234, and local transportation costs you around $56.  For a meal, you need only $60 for a day.
2. Cuenca, Ecuador
Cuenca is the capital city of Azuay province and is located at the southern edge of Ecuador. It's the staggering cheap South American place that has every flavor for the best vacation spot like the Amazon rainforest, volcanic mountains, and sandy beaches. The city has a rich history and culture with charming four rivers that help it to include in the UNESCO World Heritage Site.
According to Numbeo, the average cost for a young couple is around $32 without rent. If you stick to the best vacation spots for young couples on a budget and general travel destinations that are easy to access by using local transportation, you can buy a monthly pass at the regular price of $26.
3. Puerto Escondido, Mexico
Puerto Escondido sits on the edge of the Pacific as a port town where you can have a splendid beach experience, take surf breaks and calmly swim in the ocean. It's the surfing that attracts most travelers from the Mexican Pipeline to have some adventure with the waves.
Accommodation in the town is very cheap such as a room will only cost you around $40. For a 7-day tour, you need $2000 which is all-inclusive for your stay in a town.
4.Montego Bay, Jamaica
Montego is a coastal city that's located in the northern region of Jamaica. You can get a nonstop flight to the city because it has the largest airports that have busy schedules for several flights. The traditional cuisine of Montego Bay is so delicious that it will rich your taste buds without losing a grip on the budget.
The city is not very congested with people because it has a very moderate population of around 150,000. The accommodation will cost you around 100$ at an average place, and the food for a couple will be available for at least $20.
5. Lisbon, Portugal
Lisbon is the capital city of Portugal, one of the best vacation spots for young couples on a budget and is located at the edge of the Mediterranean Sea. If you are interested in colonial history, Lisbon engages you very well with the ornate architecture and tradition of Fado music. You can also visit St. Geroge's Catel and Alfama by traveling through the mid of the city on Tram 28, the cable car.
As a mid-range tourist couple, you will spend around 140$ per day without rent. Accommodation and food will be the major categories that will cost you more than transportation and sightseeing.
6. San Juan, Puerto Rico
San Juan is located on the north earthen coast of Puerto Rico and is considered an incorporated city of the United States. It's the oldest city that is founded by Europeans with preserved historical and cultural attractions. The city has gorgeous beaches such as EL Escambron where you can have a romantic stroll, swim, and snorkel with your partner. The most catchy thing at the beach is giant sea turtles and colorful fish.
Young couples who visited the city on vacation would be estimated to spend $248 while the per-day budget will be $192 including transportation, meal, and activities.
7. Orange Beach, Alabama
Orange Beach is a resorted city in Alabama where you will be astonished to see the sparkling sand particle of the beach in contrast with turquoise water. The beach has a wide biodiversity that is evident by the presence of owls, ospreys, and bullfrogs. You can also have an incredible experience of watching dolphins during Dolphin Cruising.
With waterfront views, it will be great to enjoy your seafood at the perfect dining spots. The average price per day at the beach is around 270$ for young couples.
8. Reno, Nevada
When you head towards cannon beach, you will find a city in the north section of the State of Nevada, USA. It is the city where you can have a penalty to do like visiting the 1963-built Fleischmann Planetarium & Science Center. On the other hand, you can visit Rancho San Rafael Park which offers plenty of options regarding different terrains such as wetlands, mountains, deserts, and lakes. For seven-day tour in Reno, it will cost you around 1250$ for a couple.
9. Solvang, California
Solvang is a city in California, that has a lot of other cute Santa Ynez Valley towns. It's a city filled with colorful facades with giant windmills that will make you admire the landscape instantly. You can notice while wandering in the city, as most of the architecture is Danish predominately and draw the transitioned story from a European look to American. When you are on a vacation at Solvang, it will cost you around $139.
10. Mackinac Island, Michigan
Machine Island is a sparsely populated island in Michigan with a population of only 583 people according to the 2020 census.  It has a lot of national treasures such as Machkinac Fort that you can explore in a traditional way by horse-drawn carriage. Around the calm sea, the clip-clop horse hoover will provide you with a charming experience that is different from the bustling cities. It will cost you around 3,443$ for a 7-day trip to the island.
11. Hood River, Oregon
The city of Hood River is located in Oregon that just a one-hour drive away from Seattle. It has attractive spots such as Portland, the Columbia River Gorge, and Mount Hood that always be pivotal points for young couples.  For having an adventure, you can catch the cool wind of Hood River with kitesurfing. There are also family-run fruit orchards that spread to around 35 miles of scenic drive. It will cost you around $145 per day to be at Hood River.
12. Santa Fe, New Mexico
You can get an affordable accommodation option on Airbnb in Santa Fe which is a hub of culture and art. Santa Fe has an incredible taste for music where you see a collection of influential artists' work and melodies. Don't forget to pay a visit to the one-of-a-kind museum, Georgia O'Keeffe Museum. It will cost you around $159 per day to stay in Santa Fe.
These were the best vacation spots for young couples on a budget. Hope you've liked the post and keep visiting our blog for more amazing travel related content.
Read Also: 
7 of the Most Romantic Hotels in San Diego to Feel the Love
How To Add Some Romance To Your Travel Plan
Top 15 Islands on Earth That Don't Feel Real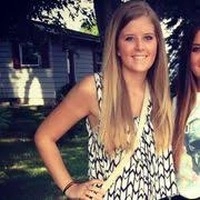 Ferona Jose is a passionate travel writer and blogger at Travelistia. She has traveled throughout Europe, Asia and the Americas. Her writing focuses on cheap travel destinations, travel experiences, cultural insights, and travel hacks.