Dubai may well be described in one word: 'luxurious.' There is no doubt that the first thing that comes to mind when someone thinks of Dubai is its sleek opulent vibes and regal grandeur. Dubai boasts a plethora of choices to satisfy your luxury wants and is a popular destination for hotshot celebs, rich businessmen, and famous personalities.
As an emirate, Dubai is awash in luxury and sophistication through various elements, and for those with the budget, it is a world of extravagant experiences. The following list of 7 luxury activities in Dubai might put a dent in your bank account, but they are absolutely worth it.
1. Enjoy a Luxury Stay At Atlantis the Palm Jumeirah, Dubai
Make the most of your luxury stay in Dubai! The Atlantis the Palm Dubai sits like a crown on the outer arc of Palm Jumeirah island in Dubai and is one of the most prestigious luxury resorts to check out in Dubai.
A stay in Atlantis the Palm is one of the most opulent ways to spend your time in Dubai. Of course, a stay in this beautiful resort will leave you spellbound and will cost a lot of money, but it comes with a plethora of facilities and extravagant add-ons at no extra cost.
With a stay in this fascinating resort, you get to bask in the impressive vistas of the Palm Jumeirah or the Persian Gulf. Furthermore, you get free access to Imperial Club Lounge, Aquaventure water park and Lost Chambers Aquarium, ShuiQi Fitness Centre and also One Kids Club session per day, and gaming credits for wavehouse. It is the ideal spot to stay especially if you are visiting Dubai for a luxury holiday with kids.
2. Have an Afternoon Tea Experience at Burj Al Arab Jumeirah
When it comes to ultimate luxury living, no other resort in Dubai can compete with Burj Al Arab Jumeirah. A night at Dubai's most iconic hotel, on the other hand, will set you back US$ 2500! But, if you are up for it, don't pass up the opportunity!
Alternatively, if you are in Dubai and want to experience a slice of Burj Al Arab Jumeirah opulence and hospitality, reserve a Hi Tea session at Sahn Eddar restaurant – an exquisite, charming lounge on the first level of Burj Al Arab Jumeirah and delve into some delicious pastry assortments, champagne or hot beverages for less than US$ 300 per person.
3. Explore Dubai on a Limousine Tour
Another classy way to explore the city in style is in a limousine. Enjoy a private tour of Dubai City with a chauffeur to take you around the emirate in a sleek and stylish Limousine. You get pick up service from your hotel and assisted into your ride of the day – a Lincoln, Hummer or Chrysler Limo of your choice adorned in lavish interiors with fully stocked refreshments. Discover more luxurious options at UAEdriving to make your trip even more memorable.
Your friendly chauffeur will take you to all of Dubai's major sites and beautiful city scenes.  Once you had a great time, you get dropped back at your hotel. The private tour cost begins at US$ 135 and varies depending on the type of Limousine and duration of your excursion. This is one of the most opulent, convenient ways to explore Dubai and one of the most romantic luxury things to do in Dubai. Nonetheless, the limousine tour is also ideal for families and groups of friends seeking to have a good time!
4. Enjoy an overnight at Al Maha, a Luxury Collection Desert Resort & Spa, Dubai
You should definitely explore the Arabian desert while in Dubai! If you want something more than a traditional desert safari experience, something with more leisure and sophistication, the best thing to do is book a staycation at Al Maha, a Luxury Collection Desert Resort & Spa in Dubai.
Located amidst the golden dunes of Arabian desert on the west of Dubai, this desert resort is an eloquent oasis teeming with Bedouin style tented suites equipped with private temperature controlled pools. The solitude adds to the allure of this resort, which enables you to de-stress away from the worldly problems.
You can indulge yourself to a spa treatment or a swim in refreshing pools, as well as enjoy desert activities such as wildlife desert safaris and falconry shows. Since the resort is only 45 minutes from Global Village Dubai, you can book Global Village tickets online while reserving your resort stay and take a detour to this one-of-a-kind attraction after you check out.
The Global Village experience is a terrific seasonal add-on attraction and a must-see for anyone visiting Dubai during the cooler months, regardless of budget.
5. Go sailing on a Luxury Yacht experience
Last but not least, don't settle for a typical boat cruise in Dubai when you can upgrade to a luxury yacht experience! Dubai is stunning from any perspective, whether far above the land or from the coastlines.
A yacht tour adds an ultra-luxe adventure to a boating or cruise experience in Dubai, where you can admire the glamorous city skyline from the brooks, enjoy the cool breeze while lounging leisurely in the luxury of elegant furnishings and facilities. Choose a Luxury Yacht Rental in Dubai to enjoy the beauty of Dubai's coasts and gleaming skylines at your own pace and with people you care about.
6. Gear up to Drive Your Dream Super Car!
For supercar enthusiasts, there is a luxury activity Dubai  can offer that can make your fantasies of driving a sleek automobile come true! You can test-drive a luxury car like Ferrari, Lamborghini, or Mercedes, to mention a few.
In fact, you can drive to the city limits in a Rolls Royce and enjoy an adventurous dune ride in the Arabian desert! This Dubai pastime is unquestionably on the list of things to do for any speed lover. Viewing Dubai's exotic skyline from a super sleek premium car road trip is a totally different level of opulent experience.
7. Delve into a Delectable Fine Dining Experience at At.mosphere, Burj Khalifa
Looking for an exceptional dinner experience? Head to At.mosphere at the top of Burj Khalifa for an extraordinary fine dining experience. While there are several rooftop restaurants and lounges in Dubai that provide stunning views, none match to the panoramic vistas from the 122nd level of the world's tallest structure – the Burj Khalifa.
The iconic view from the world's tallest restaurant is complemented by an international gourmet menu that tantalises your senses. The restaurant is temporarily closed as it prepares a better version of itself to offer an exhilarating experience to its discerning guests when it reopens in future.
Conclusion
If you look for luxury in Dubai, you will notice that it revolves on private automobiles, luxury hotels, and exceptional fine dining. Overall, here is where Dubai truly shines by complementing your holiday with the best hand-picked luxury experiences in the world.
What, after all, is a truly luxury vacation?  The right blend of gourmet food, good vibes and suave stays, and all these can be found in the most premium destination in the world – Dubai!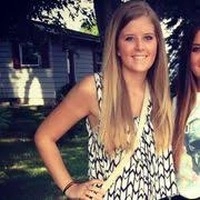 Ferona Jose is a passionate travel writer and blogger at Travelistia. She has traveled throughout Europe, Asia and the Americas. Her writing focuses on cheap travel destinations, travel experiences, cultural insights, and travel hacks.