It's incredible to receive the same comfort of your home pillow during traveling by using quality travel pillows that allow you to relax, rest, and sleep on the go.
These pillows provide you robust support in the sitting position without leaving your head bouncing back and forth in sleep while traveling. These incredible pillows can also make your travel experience on long-haul flights comfier and fun.
Let's explore the reasons why every jetsetter needs quality travel pillows as an essential part of their travel accessories.
The Importance of Quality Travel Pillows for Jetsetters
Without proper sleep on the plane, you will have jetlag which will affect the overall experience of your journey but it's completely avoidable by using full range of travel pillows. They will provide you with support and improve your sleep quality.
The Benefits of Investing in a High-Quality Travel Pillow
Prevents Neck Pain
Most travelers feel neck pain because of the wrong posture during sleep for on a flight while sitting straight in their seats. A travel pillow keeps your neck aligned with the seat and improves your posture leading to no strain in your neck region.
Avoid Tiredness
There are very narrow spaces between seats in a plane that offer you a lesser chance to turn your body or spread your legs a bit. You need to retain a specific posture for hours that make you tired even before landing at your destination. However, using a travel pillow is transforming the situation in your favor by helping you to be comfortable in a certain posture.
Minimizes Snoring
It will be awkward for the people around you when you start snoring in the whole cabin full of passengers. Travel pillows minimize snoring by keeping your tongue and other tissues to avoid any air block that causes snoring.
The aligned head and neck allow your nose airways to be open to make breathing easy for you to fall asleep.
No Back Pain
Travel pillows also help you to avoid any back pain that is normal when you sit on your seat without keeping your neck and back aligned. It stretches your spinal ligaments which creates a strain on the spinal discs beyond its tolerable limit.
Top 10 Travel Pillows Every Jetsetter Must Consider
1. Cabeau Evolution S3
Cabeau Evolution S3 is considered the overall best travel pillow because of its dual-density memory pillow that will redistribute the weight every time you change your position during sleep.
The sides of the pillow are raised a bit which helps to keep your head positioned in one place by providing support to your chin too. You can also attach the pillow to the seat with a seat strap.
2. MVLOC Travel Pillow
Planning for long-haul flights? Don't forget to add the MVLOC travel pillow to your accessories list. With comfortable and breathable material, the MVLOC travel pillow provides great comfort during long travels, helping your neck stay cozy and relaxed. You can buy this amazing pillow from Amazon easily.
Here are a few unique features of the MVLOC travel pillow:
Premium memory foam
Neck support
Machine washable
Portable & Lightweight
Adjustable, Compressible, and Removable Cover
3. Trtl Travel Pillow
With over 1,000,000+ happy customers, the Trtl Travel pillow is scientifically proven to reduce jet lag and make you feel relaxed after long flights and travels.
You will feel no neck pain, strains, or aches when using this premium quality Trtl travel pillow. Here are a few of the amazing features of this pillow:
Relieves stress on your spine
Cozy shoulder support
Let you sleep deeper
creates a comforting hammock effect
Machine Washable
4. Huzi Infinity Pillow
If you are planning to travel soon, try adding Huzi infinity pillow to your bucket list. This Soft yet supportive pillow will help you greatly in neck support during long-haul flights.
The multi-layer design of this cozy pillow creates the perfect balance to make you feel buttery soft, and like a cloud throughout your traveling.
Here are some of the most amazing features of the Huzi Infinity travel pillow:
Endlessly versatile
Soft like cloud
360-degree adjustability around your neck and shoulders
Made with thermo-regulating materials
Machine washable
Read Also: 20 Great Gifts for Someone Traveling Abroad
5. Sunany Inflatable Travel Pillow
When traveling via airplane, sitting in a seat for hours makes you feel unconformable and tired. Without proper packing travel accessories, you are left vulnerable to stress, anxiety, and tiredness.
Sunany inflatable travel pillow can help you in many ways like body support, leg support, and sleep comfort whether you are on a plane or on a short trip in your own country.
This amazingly comfy travel pillow is best suited for planes, trains, cars, and offices and helps you enjoy your travels around the world.
Here are some of the best features of Sunany Inflatable Travel Pillow
Unique Design
Adjustable height of the pillow
Multi-purpose (3 heights)
Inflatable
6. Slip Jet Setter Travel Pillow
Get your beauty sleep on the go with Slip Jet Setter Travel Pillow. Your travel accessory list will be incomplete if you don't add this amazingly designed pillow to your list. Stay warm, and comfortable and support your sleep routines during traveling with the Slip Jet Setter Travel Pillow.
This ultimate combination of shine, durability, thickness, and softness will be your perfect travel company on the go. This Slip Jet Setter Pillow travel pillow comes with a Portofino pure silk removable pillowcase.
Here are some of the amazing features of this luxury pillow:
Pure silk removable pillowcase
Reduce friction
Absorb significantly less face cream
Easily washable
Read Also: 12 Unbelievably The Best Backpacks for Travelling
7. Marchway Ultralight Inflatable Camping Pillow
This pillow comes with Ultralight Inflatable properties and is considered one of the best travel pillows for Camping and hiking.
This Pillow has a Soft Washable Cover, Compact Compressible along comfortable material that makes it best for Camping, Sports, Hiking, Backpacking, and sleep during long-haul flights.
Some of the amazing features of Marchway Ultralight Inflatable Camping Pillow are:
High durability
Air support
Ultralight and Compact
Unique design
Removable and Washable Pillowcase
8. BCOZZY Double Support Neck Pillow
BCOZZY Neck Pillow is a great option for providing double support to the head, neck, and chin in any sleeping position during your long-haul flight. It's a comfortable airplane travel pillow that prevents any neck pain and sore shoulders because of the twisting of your unsupported neck while sitting upright.
Some of the amazing features of the BCOZZY Double Support Neck Pillow are:
Double Support to the head, neck, and chin
Portable
Washable
Breathable Fabric
9. Napfun Upgraded Travel Neck Pillow
Need to stay comfortable and cozy during sleep on the road? Try Napfun Upgraded Travel Neck Pillow which is designed to be compact and lightweight.
This travel pillow is the perfect choice to make when it comes to traveling. Its compact design makes it easy to pack and carry anywhere. Pick up the Napfun travel pillow and make your journey stress-free.
Read Also: 11 Travel Essentials For Men To Buy in 2023
10. Wolf Essential Cozy Microfiber Neck Pillow
Wolf Essential Cozy Microfiber Neck Pillow is a super soft pillow that is filled with high-quality polyester. You can use it to have a cozy nap during a long-haul flight to your favorite destination in the world.
The best feature of the wolf essential cozy microfiber neck pillow is its sustainability as the filling is produced with 80% post-consumer content.
Evaluating the Shape and Size of Travel Pillows
The size and shape of the pillow must be compatible with your neck and head size. An undersized pillow will leave no room to move around your neck while an oversized one will be too loose which will create discomfort.
Why Quality Matters in Travel Pillows?
The stiffness of the travel pillow and its construction material are important for the ultimate provision of comfort. The material must be hypoallergenic so that travelers don't feel any itching or skin reaction to the fabric.
On the other hand, if the pillow is too stiff, it will feel like you place a brick under your neck, or if it is too soft, it will be useless for offering any support. The whole process will lead to sleep deprivation and deficiency.
Travel Pillows and Their Role in Preventing Neck Pain
Travel pillow keeps your neck and spine aligned so that your spinal ligament tissues don't feel any strain. When you have a pillow around your neck, you don't need to change your sitting posture repeatedly because you will be comfortable in your best-aligned posture.
Read Also: Top 20 Must-Have Amazon Products Before You Travel
Frequently Asked Questions
Can A Good Travel Pillow Enhance Your Travel Experience?
Yes, certainly. A comfortable and high-quality travel pillow can definitely enhance your travel experience by providing ultimate luxury, support, and coziness.
What Are the Benefits of Using a Travel Pillow While on a Long Flight?
It will help you to deal with your jet lag while offering you a chance to sleep well on the plane. By using a travel pillow during a flight, you will never feel neck pain, back pain, and tiredness.
How Do I Choose the Right Travel Pillow for My Needs?
There are a few parameters that you need to consider while buying a comfortable travel pillow including price, size, and weight. You need to choose the travel pillow on the basis of size and shape that must be compatible with your body parts.
Are There Any Specific Features to Look for in a High-Quality Travel Pillow?
Fabric must be hypoallergenic, and breathable
The foam must be not too stiff or too soft
Washable
Highly Comfortable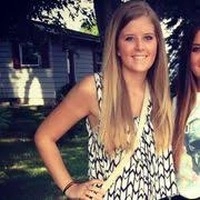 Ferona Jose is a passionate travel writer and blogger at Travelistia. She has traveled throughout Europe, Asia and the Americas. Her writing focuses on cheap travel destinations, travel experiences, cultural insights, and travel hacks.