Fathers can be notoriously tricky to shop for when it comes to gift-giving. But with a bit of thought and creativity, it is possible to find the perfect present for the extraordinary father figure in your life. 
If your dad loves to travel, then you're in luck! There are so many great travel gifts for dad that he is sure to love. From practical items that will make his trips more comfortable to fun travel accessories that will help him make the most of his time exploring new places, there is something for every budget and taste. 
To help you find the perfect travel gift for dad, we've put together a list of 10 outstanding ideas. Keep reading to find the ideal present for the dad who loves to travel!
1. A Universal Travel Adapter
Universal travel adapters make it easier to use electrical devices while traveling internationally. Depending on where you are, you may need a different adapter to power your devices. This can be a hassle, especially when staying in a hotel.
A universal adapter can make your life a lot easier by only needing one adapter for all your devices. You don't have to worry about purchasing the correct adapter for each outlet. Universal travel adapters come with multiple plug types for different regions worldwide. The plugs will have two prongs on the bottom and one round pin in the middle. Simply plug your device into the adapter and into the wall.
Some adapters also have USB ports for charging small devices such as smartphones. When purchasing an adapter, ensure it's approved by the International Electrical Testing & Safety Association (iETSA). This ensures that your devices are being safely and adequately powered. Look for a TSA mark on the packaging and the adapter itself. This will ensure that your items are powered by the correct and safe amount of electricity.
2. A Lightweight Backpack
Backpacks are the perfect gift for travelers. Whether you're using it for work or vacation, a backpack is an excellent gift for the men in your life. Backpacks provide a hands-free experience and can hold many items, making travel a little easier. If you know someone who travels a lot for work, a comfortable backpack can be helpful on long days away from home.
If you need to know what type of backpack to get, it can be challenging to choose the right one. You want to be aware of certain features when shopping for a backpack. First, make sure that the backpack has padded shoulder straps. This will make the backpack more comfortable and reduce pressure on your shoulders. Next, look for an adjustable fit.
This will allow the backpack to fit anyone who wants to wear it. Make sure that the quality of the backpack is aweosme and it is made from high-quality materials as well. The fabric should be thick and durable, making it easier to clean.
3. An RFID-Blocking Wallet
If you know someone who travels frequently or relies on their travel credit cards for daily life, an RFID-blocking wallet is a great gift. Credit and debit cards have an electromagnetic strip on the back that stores your information. This information can be stolen when the card is placed too close to an RFID scanner.
RFID-blocking wallets have a unique material that blocks scanners from reading your cards. When choosing an RFID-blocking wallet, look for one sturdy, has a zipper, and closes securely. If you can find one that can store multiple cards, all the better. If you know what brand of wallet your gift recipient uses, a specific RFID-blocking version may be available.
If not, any durable wallet will do. Simply ensure it has the blocking material inside to keep your information safe.
4. Smart Earphones or Headphones with Mic/Remote
If your loved one travels a lot and spends a lot of time in transit, earphones or headphones with a remote/mic are a great gift. If you've ever tried to talk on the phone while traveling, you know how difficult it can be.
With earphones, you have more privacy and can keep your conversation as quiet as you need. When looking for headphones, look for ones with a remote and mic. This will save you from taking the headphones off to adjust the volume or make/end calls.
Many earphones/headphones come with a clip that attaches to your shirt so that the mic stays closer to your mouth. This is helpful when traveling in planes or trains when noise cancellation is essential. It's also beneficial to keep your conversation as quiet as possible. Earphones/headphones with a remote/mic are great gifts for travelers in your life. They allow users to keep their phones in their bags while adjusting the volume, making calls, and even controlling their music.
5. A Portable Battery Pack
A portable battery pack is one of the great travel gifts for dad idea if he is a traveler. Whether they are traveling for work or vacation, these battery packs can be helpful in various ways.
Portable battery packs come in many sizes and can charge phones, tablets, and other small devices. They are often used to assess these items when an outlet isn't available. When choosing a portable battery pack, look for one with enough power to charge your device at least once. The larger the battery pack, the longer it will last.
If you're shopping for a frequent traveler, look for one with multiple USB ports. This allows multiple people to charge their devices with one pack. A portable battery pack is a great gift that can be used by travelers of all types.
6. A Sturdy Luggage Strap or Strap Wager
If you know someone who travels frequently, a luggage strap or a strap wager is a great gift. These luggage straps are designed to keep your bag closed, even when fully loaded.
Luggage straps are helpful when going through airports, trains, or buses. They can help keep your bag closed and make travel a little easier. When shopping for a luggage strap or strap wager, look for a high-quality one. Look for one that will last and hold up under regular use. Look for straps that have metal buckles, not plastic.
Plastic may break if the bag is under heavy stress and pressure. Metal buckles are more robust and can hold your bag closed better.
7. A Small Handheld Vacuum
If you know someone who travels for work and needs to clean up after a long day, a small handheld vacuum is a great gift. These vacuums are convenient and easy to use.
Most handheld vacuums are lightweight and can be stored in a desk drawer or briefcase. When shopping for a handheld vacuum, look for one that is lightweight, easy to store, and has good suction. You can find a specific model if you know what brand the gift recipient uses. If not, any quality handheld vacuum will do. They are an excellent gift for travelers and anyone who needs a quick clean.
8. Travel Toiletry Kit or Organizer
A travel toiletry kit or organizer is a great gift if you know someone who travels often. These travel toiletry kits come in various sizes and are great for storing travel-sized items. If you're traveling abroad, you may need help bringing certain toiletry items. Traveling with travel-sized items is a good alternative in most countries.
When shopping for a travel toiletry kit, look for one that can store all your items. Many kits have different compartments for your shampoo, conditioner, body wash, etc. 
9. An Ultralight Travel Towel
An ultralight travel towel is one of the best gifts you can give to your dad this year. Not only is it beneficial for drying off after a shower or swim, but it's also super compact and lightweight, making it perfect for packing in a suitcase or carry-on bag. Made from quick-drying microfiber, an ultralight travel towel is an essential item for any dad who loves to travel. It's absorbent, dries quickly, and folds up small, so it won't take up too much space in his luggage. Plus, it's lightweight enough to carry with him on any trip.
Whether your dad is an avid traveler or someone who just likes to be prepared for anything, an ultralight travel towel is a great gift that he's sure to love.
10. Personalized Wallet
Whether your dad is a traveler or not, a personalized wallet is a perfect Travel Gifts For Dad for him this Father's Day. A customized wallet shows that you care about him and his personal style. It's a practical gift that he can use every day and will last for years.
A personalized wallet is an essential accessory if your dad is a traveler. It's the perfect place to keep his passport, boarding pass, and other travel documents safe and organized. And if he's not a traveler, a personalized wallet is still a great gift. It's a stylish and practical accessory that he can use every day.
So why wait? Get your dad a personalized wallet today because every day is Father's Day. He'll love it, and you'll give him a gift that he can use for years.
Final Thought
In conclusion, the best travel gifts for dad are unique, personal, and practical. Ideas include a travel pillow, a personalized journal, a suitcase with a built-in charger, and a subscription to a travel magazine. Whatever you choose, make sure it is something your dad will love and use on his next adventure travel tour.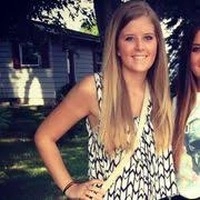 Ferona Jose is a passionate travel writer and blogger at Travelistia. She has traveled throughout Europe, Asia and the Americas. Her writing focuses on cheap travel destinations, travel experiences, cultural insights, and travel hacks.