Traveling is in human blood, and it becomes pretty complicated after marriage. Parents are empathetic about their children, and their concerns increase many folds if they are dealing with a toddler. Due to significant curiosity, toddlers are naturally mischievous in their behavior, so parents must be a little more conscious to avoid any harm during traveling.
This blog is about the Toddler Travel Essentials to bring when traveling with a toddler.
1. Travelling Stroller for the Toddler
Strollers are a must when flying or traveling by road from one place to another. They keep your kid safe and you in the sense of reliability, as walking with a toddler is tricky. In addition, strollers are always lightweight and must retain hard shocks in a collision.
2. Car Seat for the Toddler
A car seat with lightweight always protects a toddler in case of accidents and keeps its position upright in the car. Car crashes and accidents are the primary cause of injuries in urban centers like big cities and towns. Therefore, a car seat for toddlers ensures the safety and life expectancy of the child in case of an accident.
3. Diaper bags during Travelling
Diapers have become essential to a toddler's life, and parents who neglect this fact suffer a lot during traveling. Multiple diaper bags are the ideal solution to a toddler's sanitary emergency. Mothers must have an extra compartment for these diapers or bring a separate bag.
4. Toddler's Extra Clothing
Extra Clothes during travel are required in case of any need or emergency. Dry and clean clothes of toddlers are must-added items in parents' bags. In their mischievous behavior, toddlers keep their clothes dirty, so they have to get changed frequently during travel.
5. Snacks Cups
Snacks will be a significant eating item during any travel, and toddlers have a nasty habit of splitting things everywhere. Hence, to avoid such a situation, parents must bring snack cups to assist their toddlers during travel. In addition, snack cups are also significantly helpful in keeping the child neat and clean, assuring their hygiene.
6. Eating Placements
When talking about food, where we eat matters a lot, and during travel, sometimes parents have to compromise on the placement of their toddlers in eating. This situation can easily be avoided by bringing stations for toddlers so they can quickly consume the snacks by placing them on a wooden or plastic platform. This condition also enables a toddler to learn about the table ethics of eating while traveling.
7. Travel Bed for Toddlers
Sleep is essential for both adults and toddlers, but in the case of toddlers, it is frequently required to keep their minds healthy and peaceful. But in traveling, sleeps often becomes disturbed due to inadequate resources in terms of beds and rooms. Moreover, a toddler cannot sleep comfortably with the parents, especially when not at home. Therefore, a unique travel bed is essential to travel with a toddler during long travels.
8. A soft Blanket – Toddler Travel Essentials
Blankets during periods of sleep increase the comfort level and make a person at home; the same goes for toddlers. If they don't get the required comfort, they become restless and increase parental anxiety. So, a soft, perfect blanket can help a lot in case of a toddler's wild behavior.
9. Toddler compatible Headphones
In the era of Technology, no one denies the use of electronics in our daily lives. As toddlers copy their parents, they also use gadgets like headphones and Bluetooth devices, but if the parents will bring headphones that are more compatible with toddlers' use, their traveling becomes less stressful. Noise pollution and disturbing sounds can also be avoided in this way, so children enjoy their travel more.
10. Painter's Tape
In case of traveling with Toddler Travel Essentials, parents have to shift from one hotel to another hotel, and usually, they do not notice much about the open electricity sockets and boards. However, such electricity points can be lethal for toddlers as they tend to explore every exciting thing around them. To avoid such an accident, parents must have painter's tape so they can seal all the electrical connections that come under the reach of their toddler.
11. Toddler's Toys
Toys will keep a toddler busy during travel, so keeping them in a travel bag is a good idea. As toddlers are always in a mood to create chaos, preserving them is one of the main tricks during travel. This technique also increases the intelligent behavior in toddlers if toys are puzzles, Legos, etc.
12. Toddler Carrier for Hikes and walks
If parents plan any trip to hilly or mountainous regions, they must take a toddler carrier with them so they can carry their child during arduous hikes and walks. Nature is good for toddlers' health, but a lot of walks can be less beneficial for them, so support from parents must be required in such conditions. Toddler carriers can be available in different shapes and sizes to assist parents during traveling.
13. Small Tablets/I pads
As mentioned earlier, Information Technology has made its presence in everyone's lives, even in the naïve lives of toddlers. Nowadays, every child has a tablet to learn new things and shapes and to watch animated videos. Such devices can also be brought on travel, especially during air travel, so parents keep their children busy. Moreover, children can control such devices through parental control; hence, society's values can also be retained along with a happy family trip.
Conclusion
In conclusion, there is a lot of difference between a stress-less holiday and a vacation full of anxiety due to unwanted situations created by carelessness. Therefore, parents are always advised to travel with all described Toddler Travel Essentials to ensure toddlers' safety and their mental peace. To avoid any bad news, one has to be prepared for that situation, which was this blog's main lesson.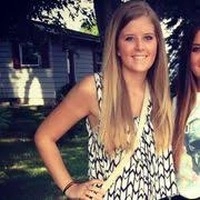 Ferona Jose is a passionate travel writer and blogger at Travelistia. She has traveled throughout Europe, Asia and the Americas. Her writing focuses on cheap travel destinations, travel experiences, cultural insights, and travel hacks.