When you know two or more languages, you'll often have several advantages such as being able to communicate with locals and connect with the local culture while traveling. However, many don't realize that there are several avenues where you could use this supreme ability to bring in some earnings. In this article, we have come up with 5 side hustles that translators can do without having to compromise with their full-time jobs.
1. Transcription
The work of transcription involves the conversion of verbal commentaries and audio files into written records. Transcription is used in almost all industries. You can be given videos, interviews, and verbal speeches to transcribe. If you're someone who can listen to long audio attentively and have considerably fast typing skills, look no further. Transcription work takes up to 4-5 hours a day depending on your typing speed.
Also, if you have in-depth subject knowledge in a particular field such as medicine or law, you'll most likely be paid higher. Based on your skills, you can charge between $13-$25 per hour.
2. Subtitling
Much like transcribing, in a subtitling job, you will be asked to generate written commentary based on all kinds of videos. Depending on how many languages you are adept in and their respective market demands, you can get a wide range of video subtitling jobs.
As a translator, you'll be assigned video files. You'll listen to what is being said and produce written narratives that can be shown in the videos. You'll have to make a written record for each clip separately and in chronological order. These subtitles are then placed at each time stamp, hence subtitling may take up a little more time as compared to transcribing. You can be paid around $15-$50 per hour depending on your expertise.
3. Recruitment
With your multilingual skills, you can also secure a position as an online recruiter in firms that have international branches and recruit employees from all over the world. Since the workforce of such companies is spread all over the globe, you might need to interview candidates from various countries and use their regional languages for communication.
Online recruitment is also heavily dependent on the market demand for the languages you speak. As an online recruiter, you can charge around $10-$20 per hour making it a lucrative side hustle.
4. Proofreading
Proofreading demands you to check long-form documents for all kinds of grammar and syntax errors. Being multilingual helps in proofreading jobs as blogs and other articles might need to be translated into different languages to expand market reach. Translation of important documents might be crucial and thus you can enlist the help of a reliable translation service provider to do those. Proofreaders charge by page – approx. $3-$15 per page.
5. Freelance Content Writing
Finally, if you've got a creative mind, have technical knowledge in one or many fields, or have above-average writing skills, you can choose freelance content writing as your side hustle. You can reach out to publishers and companies who are recruiting content writers.
The advantage of knowing more than one language here is that your chance of getting work will double. For one, you'll be able to apply for content writing gigs in multiple languages. Second, you might be required to write the same content in two or more languages. On average, you can make $24-$30 per hour.
Conclusion
If you're interested in earning some extra cash along with your full-time job, these are some perfect remote opportunities for translators. The plus point for such side hustles is that you don't necessarily need a degree to start working. All you need is the skill you're vouching for, and some research to determine which side hustle is the one for you!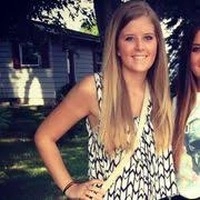 Ferona Jose is a passionate travel writer and blogger at Travelistia. She has traveled throughout Europe, Asia and the Americas. Her writing focuses on cheap travel destinations, travel experiences, cultural insights, and travel hacks.