Are you looking for a bucket list of the best golf destinations in the US to spend your upcoming vacations? Exploring new golf destinations to spend your vacations is a pleasure but it may be a challenge for weekend golfers who are looking for new scenery and destination to travel.
But you don't need to worry about it because I have covered some luxurious golf resorts who are offering quality courses, and lavish amenities. You can also plan a golf trip with your family or friends to make your trip more enjoyable and memorable.
In this blog, you will get to know about the best summertime golf destinations you can visit in the USA.
Here are the Top 10 Golf Destinations in the US You Must Visit.
1. Scottsdale, Arizona
Scottsdale is located in Arizona and is one of the great places for golf lovers. You can enhance your enjoyment after viewing a desert landscape and mountain ranges. Here you can find a wide range of accommodation. You can stay in the old town in the middle of the restaurants, shops, or nightlife or you can also select a luxury golf resort.
In addition, when it comes to golf, there are plenty of things to do. You can visit the stadium course at TPC Scottsdale which is one of the most famous areas.
There are unlimited gold clubs you can visit during your vacations such as Gray Hawk Golf Club, AK-Chin Southern Dunes and Ocotillo is a cheaper option as compared to others.
2. Pebble Beach, California
Pebble Beach is one of the most wonderful places located on the Monterey Peninsula. Here you can enjoy the breathtaking view of the Pacific Ocean and have a stay at 5-star hotels with exceptional golf.
You must add Pebble Beach to your bucket list because this place allows you to enjoy the best stay and best play experience. You can select the lodge at pebble beach and start your gold schedule.
In addition, one of the most expensive courses in the history is Del Monte golf course which is the birthplace of the California State Amateur Championship. You can also consider Spanish Bay and Spyglass Hill to experience the most stunning courses in the world.
3. Kiawah Island Golf Resort, South Carolina
Kiawah island golf resort is located in South Carolina from one-hour south drive of Charleston. This place is also known as the paradise of the golfers. This place has everything for everyone from one-room to five-star Sanctuary hotels.
There is no need to worry about you visiting alone or with a group. In addition, there are many recreational activities to enjoy such as five gold courses, and a walk on the white sand beach and you will experience why Kiawah Island is the perfect place for a golf vacation destination.
4. Jacksonville, Florida
TPC Sawgrass is located in the south of Jacksonville which is also known as the home of THE PLAYERS Championship. Here you can avail the opportunity of being a guest and get access to Sawgrass Marriot. You can also play in Players Stadium and Dye's Valley. You will feel like professionals in the stadium even if you don't know how to play.
After playing a game, you can enjoy the finest service of the Marriott Hotel at TPC Sawgrass. Playing golf in those stadiums will make your tour memorable and definitely make you happy. So, add this place to your bucket list of the best golf destination in the US.
5. Las Vegas, Nevada
Las Vegas is located in Nevada and is famous for its nightlife entertainment and casinos. This place has plenty of golf destinations in the desert landscape. You can enjoy golf from Bali Hai to the Paiute resort which is 30 minutes to the northwest and also known as the home of the Pete Dye courses. There you can play golf in a desert environment and have a unique travel experience.
You can easily find accommodation in your budget in Las Vegas. You just need to pick the hotel from MGM Grand to Bellagio or stick yourself in a more luxurious environment at The Westin Late Vegas Resort and Spa which is 17 miles to the east.
6. Hilton Head Island, South Carolina
Hilton Head Island is one of the most famous vacation destinations in the country and is also considered the favorite place for traveling golfers. You can enjoy up to 20 courses including, Harbour Town golf links, a PGA tour venue, and a red and white lighthouse.
In addition, you can stay at 5-star hotels and enjoy your trip at the full pace. Moreover, you can also rent a home or villa if you are with family or in a group. This place is one of the best golf destinations in the United States.
7. Myrtle Beach, South Carolina
Myrtle Beach is located in South Carolina and is covered with golf grounds from north to south. This place is one of the best golf destinations in the united states. If you want to visit the Golf capital of the world, then add this place to your bucket list. In addition, Myrtle Beach is the destination of 80 award-winning courses.
You can enjoy one of the best experiences of a golf vacation at this place as well as accommodate yourself at Legends Gold and Resort which is located 9 miles inland from Broadway at the beach.
8. Palm Springs, California
Palm Springs is a combination of great golfs and sunshine. No matter if summer gets very hot all over the world but palm springs remain moderate and cool. There you can enjoy plenty of desert golf courses and the breathtaking view of the San Jacinto mountains. Despite golf, you can enjoy other recreational activities such as biking, hiking, and horseback trails.
You can find accommodation at one of the famous resorts La Quinta which is situated in front of PGA West and home to five courses. With all these explorations Palm Springs is the best golf destination in the United States.
9. Miami, Florida
Miami is located in Florida and is famous for its nightlife, restaurants, shopping, and food. Here you can visit some best golf grounds. In addition, you can explore the local golf courses such as Shula's Hotel and golf club in Miami Lakes. You can visit this place from fall to spring as this is the best time to visit Miami.
10. Orlando, Florida
Add Orlando to your bucket list if you are looking for the best golf destination in the United States. This place offers everything you need related to the golf courses. You can easily get accommodations in villas, rental homes, and five-star resorts. Orlando offers the championship test with a 9-hole course that makes your trip memorable.
Final Thoughts:
In final words, if you are planning to visit the best golf destinations in the united states then add above mention travel places to your bucket list. There you can enjoy the nightlife, play golfs with professionals, eat delicious food, and participate in recreational activities such as hiking, biking, walking on the white sand beach, and many more.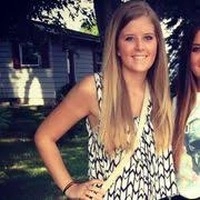 Ferona Jose is a passionate travel writer and blogger at Travelistia. She has traveled throughout Europe, Asia and the Americas. Her writing focuses on cheap travel destinations, travel experiences, cultural insights, and travel hacks.