Traveluro is a travel platform that claims to offer exclusive deals and discounts on travel bookings. However, with so many scams and fraudulent websites out there, it's natural to wonder if The website is legit or not.
In this blog, we will conduct a thorough investigation of the website to help you make an informed decision about using their services. We'll start by delving into the business model of this travel website and its unique selling propositions.
Then, we'll look at the user experience including user interface, ease of use, and quality of deals offered. Next, we'll examine online reputation through user reviews and ratings across various platforms. We will also probe its legitimacy by examining its transparency, reliability, security measures, and privacy policies.
Further, we'll analyze the customer service of this company and how they handle issues raised by users. Finally, we'll weigh the pros and cons of using this travel website and explore why some users may be hesitant to use it. So if you're considering using this website for your next trip, keep reading for a comprehensive reality check!
Understanding Traveluro: An Overview
It offers a wide range of travel deals, including flights and accommodation, making it a one-stop platform for travelers.
The website provides a convenient booking process, allowing users to easily search and compare prices to find the best deals. With Traveluro, customers can trust that their travel needs will be met, as the company aims to provide excellent customer service.
Whether it's finding the right hotel room or resolving any issues, It is dedicated to ensuring a seamless experience for its users. This website's commitment to customer satisfaction sets it apart in the competitive travel industry.
The Business Model of Traveluro
The website operates as an online travel agency, connecting customers with a wide range of travel deals. Through partnerships with various travel providers, the company ensures customers have access to competitive prices for flights, accommodations, and more.
The website earns revenue through commissions from bookings made on its website, allowing customers to find the best deals while supporting the platform.
Throughout the booking process, The website customer support is readily available to assist users, ensuring a smooth and hassle-free experience. The business model of Traveluro focuses on offering convenience, competitive prices, and reliable customer support, making it a trusted choice for travelers.
Unique Selling Propositions of Traveluro
When it comes to unique selling propositions, The website has a lot to offer. They have a best-price guarantee, ensuring that customers get the best deals available.
The website also provides a hassle-free cancellation process, giving customers peace of mind in case their plans change. Customers can trust The website for secure online transactions, as they prioritize protecting their credit card information.
Additionally, The website features a user-friendly app that allows customers to easily book and manage their travel plans. To top it off, they provide customers with email confirmation, receipts, and options for modifying bookings. The website truly stands out in the travel booking industry.
Delving into the User Experience
The website provides an intuitive user interface, allowing customers to navigate the website effortlessly. With a wide variety of travel deals, The website caters to different customer preferences, ensuring a range of options.
Customers can trust Traveluro for quality deals, guaranteeing a positive travel experience. The website's search filters help customers find the right travel options based on their preferences, saving time and effort.
Moreover, The website's seamless booking process, facilitated by its website design, enhances the overall user experience. From finding the perfect hotel room to making a secure payment with a credit card company, The website focuses on creating a smooth journey for travelers.
User Interface and Ease of Use
When it comes to user interface and ease of use, The website excels in providing a visually appealing website design.
The layout is user-friendly, ensuring that customers can easily navigate and find what they need. Clear and concise information is provided throughout the website, enabling customers to make informed decisions. Furthermore, the booking process is straightforward, saving customers time and effort.
The website is also optimized for mobile devices, allowing customers to book on the go. With a seamless and intuitive user interface, The website ensures a hassle-free experience for its users.
Variety and Quality of Deals Offered
The website offers a diverse selection of travel deals, catering to a wide range of travel preferences. Customers can rely on the website to provide high-quality options that ensure a positive and enjoyable travel experience.
The website features deals from reputable travel providers, guaranteeing customer satisfaction. The website also provides exclusive deals, granting customers access to unique and memorable travel opportunities.
With regular updates to their deals, The website consistently offers fresh and exciting travel options for customers to explore. By providing a variety of high-quality deals, The website aims to meet the diverse needs and preferences of travelers.
Traveluro's Online Reputation
The website's online reputation speaks volumes about its commitment to customer satisfaction. With positive customer reviews and high ratings on various online travel platforms, The website has gained the trust of customers for their travel needs.
The website's positive online reputation not only reflects its dedication to providing quality deals but also attracts potential customers to choose the website.
Customers appreciate the ease of booking, the variety and quality of deals, and the responsiveness of The website's customer support. The website's online reputation is a testament to its success in delivering exceptional travel experiences.
User Reviews and Ratings Across Various Platforms
Customers have expressed their satisfaction with the website's customer service, highlighting positive experiences.
They have praised the competitive prices offered on the website and appreciate its user-friendly interface, which makes booking hassle-free. Positive feedback has also been given for the website's design, which enhances the overall user experience.
Additionally, customers have commended the variety of travel deals available, catering to different preferences. These user reviews and ratings across various platforms reflect the positive reputation of Traveluro and further instill trust in potential customers.
Probing the Legitimacy
As an online travel agency, The website operates within industry regulations and is viewed as a legitimate platform.
Its transparent booking process instills confidence in customers, ensuring trust and reliability. With a dedicated customer support team, The website assists travelers throughout their journey, addressing any concerns or issues promptly. Customers can find solace in the fact that the website offers full refund options, guaranteeing satisfaction.
The website also prioritizes secure online transactions and the protection of personal information. With these measures in place, The website establishes itself as a trustworthy platform for travelers seeking a hassle-free experience.
Examining The Website Transparency and Reliability
When it comes to evaluating The website's transparency and reliability as an online travel agency, several factors come into play.
Firstly, The website prides itself on being transparent in its booking process, ensuring that customers have access to all necessary information. This includes details about hotel rooms, hotel prices, and any additional charges that may apply.
Additionally, the website's customer support team is reliable and responsive, promptly addressing customer queries and concerns. The website's commitment to customer satisfaction further highlights its reliability, with positive customer reviews reinforcing the trustworthiness of the platform.
Ultimately, The website's transparency, reliability, and positive customer feedback make it a reputable choice for travelers seeking a seamless booking experience.
Security Measures and Privacy Policies
To ensure the security and privacy of customer information, The website employs robust encryption protocols, safeguarding personal and financial data.
The website is SSL-certified, guaranteeing secure online transactions, and stringent security measures are in place to prevent unauthorized access to customer accounts.
Privacy policies are implemented to protect customer data, ensuring it is not shared with any third parties. User data is stored securely, providing customers with peace of mind during their hotel booking process. By prioritizing security and privacy, The website instills trust and confidence in its users.
Is The Website a Scam? Unveiling the Truth
The website is a legitimate online travel agency, offering reliable booking services for flights, hotels, and more. Positive customer reviews and feedback support its legitimacy.
Operating within industry standards, The website has no red flags or indications of scam behavior. Trusted by customers, its parent company Splitty Travel has a positive reputation.
Analyzing the Customer Service 
The website prides itself on offering exceptional customer service, with support available through phone, email, and online chat. Customers have reported that the customer support team is responsive and addresses queries in a timely manner.
The agents are knowledgeable and assist customers with various processes such as booking, modification, cancellation, and refunds. Their professionalism and helpfulness have earned them praise from satisfied customers.
The website places great emphasis on customer satisfaction, ensuring a hassle-free booking experience. With its commitment to excellent customer service, The website aims to provide a seamless and enjoyable travel journey for its users.
Responsiveness and Effectiveness Customer Support
The website customer support team showcases impressive responsiveness, swiftly addressing customer inquiries and concerns. Reports indicate that The website customer support is not only prompt but also effective in providing appropriate solutions.
Customers have had positive experiences, receiving full support even in challenging situations such as inclement weather or hotel cancellations.
One of the key strengths of The website's customer support is its availability round the clock, ensuring customers can reach out for assistance anytime. Moreover, the team demonstrates a high level of professionalism and a strong commitment to delivering customer-oriented service.
Handling Issues with Traveluro: User Experiences
Customers have shared positive feedback about their experiences with the website when it comes to handling booking issues. They appreciate the swift resolutions provided by the company, ensuring a satisfactory outcome.
The website takes customer complaints seriously and conducts fair investigations to resolve disputes. Another aspect users value is the transparent communication from the website, keeping them informed about any changes or updates related to their bookings.
The customer support team at the website shows empathy, and understanding of customer concerns, and goes the extra mile to find suitable solutions. Ultimately, The website's commitment to customer satisfaction shines through as they diligently work to resolve any issues that may arise.
User Complaints and Disputes: How Does The Website Respond?
The website takes customer complaints seriously and responds promptly to address and resolve issues. Users appreciate the quick and effective resolutions provided by The website when they have raised disputes.
Maintaining open communication, The website keeps customers informed about the progress of their complaints or disputes. This commitment to customer support is evident in positive reviews of issue resolution.
Weighing the Pros and Cons of Using The Website
When considering whether to use it for your travel needs, it's important to weigh the pros and cons. One of the biggest advantages is its competitive prices, allowing customers to find affordable travel options.
Additionally, the user-friendly booking process makes it easy to search, compare, and book travel arrangements. With a wide selection of travel options including flights, hotel reservations, and car rentals, The website caters to diverse customer preferences.
Customers also appreciate the best price guarantee, ensuring they get the best deal possible. Unlike third-party hotel reservations that may have hidden fees, The website provides transparent pricing, avoiding any surprises.
Considering the Benefits and Drawbacks of the Website
The website offers a convenient booking app, that allows customers to access their reservations and make travel arrangements on the go.
Customers can trust for secure online transactions, and safeguarding credit card information. The website trust, based on customer reviews, reflects the positive experiences of previous customers, providing confidence to potential customers.
Modification or cancellation of reservations with The website can be hassle-free, with customers reporting easy processes and helpful customer support. Some customers appreciate the receipt confirmation email provided by The website, ensuring peace of mind for their booking.
Why are Some Users Hesitant to Use The Website?
Potential customers express hesitancy due to negative reviews of other travel websites, raising concerns about the booking process, customer service, and hidden fees.
Trust issues with online travel agencies and preference for direct booking with accommodation providers may also contribute to hesitation. Cancellation policies and a preference for personal interaction when booking are additional factors.
Frequently Asked Questions
What is Traveluro and how does it work?
Traveluro is an online travel booking platform that offers discounted rates on flights, hotels, and car rentals. Users can easily search for deals by destination and date range, book, and pay through the website. However, it's important to research carefully due to reports of scams and fraudulent activity associated with the website.
Are there any red flags or warning signs that suggest Traveluro may be a scam?
Signs of a potential website scam include lack of transparency, unusual payment methods or requests for personal information, and negative reviews. Trustworthy companies have clear policies in place like refund or cancellation policies.
Has anyone had positive experiences with using the website for travel bookings?
Positive experiences with using the website for travel bookings are possible. Before making any bookings, it's important to do thorough research and check online reviews and ratings of Traveluro.
Look for testimonials from previous users who have had positive experiences. Remember that individual experiences may vary, so make an informed decision based on your own research.
How can I protect myself from potential scams when booking travel online?
To protect yourself from potential scams when booking travel online, it's important to do thorough research and read reviews of new websites or companies.
Look for secure payment options and ensure the website has a privacy policy. Be cautious of offers that seem too good to be true or require immediate payment. Consider using reputable travel agents or booking directly with well-known airlines and hotels.
Conclusion
In conclusion, before making any judgments about the legitimacy of The website, it is important to consider a variety of factors. This includes analyzing the user experience, online reputation, transparency and reliability, security measures, customer service, and user complaints.
While Traveluro has unique selling propositions and offers a variety of deals, it is essential to weigh the pros and cons and understand why some users may be hesitant to use the platform.
Ultimately, it is up to each individual to make an informed decision based on their research and personal preferences. Remember to always exercise caution and ensure the safety of your personal information when using any online platform.
Read Also:
Pomelo Travel Reviews: The Ultimate Guide For Travelers
Blue Fire Wilderness Therapy Reviews: A Comprehensive Guide
Unlocking Booksi Reviews: Everything You Need to Know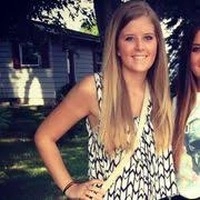 Ferona Jose is a passionate travel writer and blogger at Travelistia. She has traveled throughout Europe, Asia and the Americas. Her writing focuses on cheap travel destinations, travel experiences, cultural insights, and travel hacks.