This excursion is more than just a tour; it's a deep dive into the intricate world of Italian craftsmanship, where timeless traditions blend effortlessly with contemporary innovation, offering an immersive experience in the rich cultural fabric of Italy.
NeapolitanScheKrippen: a legacy of Nativity art
Our adventure begins with Fabio Paolella at NeapolitanScheKrippen, where the ancient art of Neapolitan nativity scenes comes alive. These intricate creations, along with their accessories, are not just artifacts but timeless pieces of cultural storytelling.
Carmine Cervone's Typographic Museum
In the world's smallest Typographic Museum, Carmine Cervone stands as a testament to historic preservation, using the movable type printing system dating back to 1450. His work is more than just printing; it's a celebration of a nearly lost art, deeply rooted in his love for his city.
Mosaico Artistico: where ancient meets modern
The Mosaico Artistico in Via dell'Anticaglia is where ancient Roman and Byzantine mosaic traditions meet modern artistry. Each mosaic piece, created from traditional hand-cut tesserae or the more contemporary artisanal mosaics, tells a unique story of artistic evolution.
Exploring Via San Gregorio Armeno
Stroll along Via San Gregorio Armeno and witness the artisan nativity scenes. This street is famed for its detailed and vibrant nativity displays, showcasing local artisans' deep-rooted traditions and skilled craftsmanship.
Rua Catalana: a world heritage neighborhood-workshop
Rua Catalana is one of the streets in the port district, nestled between Medina Street and Depretis Street. 1997, this area transformed, turning the old artisan stores into a World Heritage neighborhood workshop. Artisans skillfully work with copper, brass, and iron, using traditional tinsmith techniques to create artistic objects and household utensils.
The Doll Hospital on Via San Biagio dei Librai
The Doll Hospital is a unique attraction on Via San Biagio dei Librai, part of the historic Spaccanapoli. This establishment operates like a real hospital but for dolls. Inside, you'll find dolls of all kinds, from antique to modern, made from various materials. This place is not just a repair shop; it's a haven for preserving childhood memories and toy craftsmanship.
A journey through Italy's artisanal wonderland
This journey through Italy's artisanal wonderland is more comprehensive than these few examples. From the glassblowing studios of Venice to the leather workshops of Florence and the ceramic kilns of Sicily, every corner of Italy offers a unique tale of creativity and craftsmanship.
In conclusion, our heartfelt thanks go to See Amalfi Coast Private Tours, especially to Vito, for their invaluable guidance in this artisan exploration. Their expertise has enriched our journey and provided an essential resource for those seeking Naples' best artisan tour experiences.
Read Also:
Travel Tips For Italy: Do's and Don'ts
Italy's Cuisine: A Taste of Each Region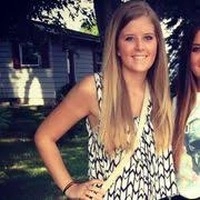 Ferona Jose is a passionate travel writer and blogger at Travelistia. She has traveled throughout Europe, Asia and the Americas. Her writing focuses on cheap travel destinations, travel experiences, cultural insights, and travel hacks.