Grand Cayman is one of the largest islands all over the world with a stunning seven-mile beach, a range of water sports, and beachfront resorts. There are plenty of popular and exciting things to do in the Cayman Islands that include diving, snorkeling, duty-free shopping in the colorful capital of George Town, cultural activities, animal encounters, and underwater activities.
Cayman Island is an attractive place where you can have breathtaking views of beaches and enjoy the best diving in the world. The crystal-clear water looks wonderful and provides striking shades of blue water bubbles upon the seaboard of this hot island.
You can enjoy the coral reef and observe the marine life very keenly. This place is also famous for the beautiful and most happening Cayman Islands nightlife.
In this blog, we have discussed the most popular and exciting things to do in the Cayman Islands.
1. Seven Mile Beach
Seven-mile Beach is one of the most attractive beaches across the globe. This beach is famous for its crystal-clear water, soft sand, calmness, and marine life.
There are many exciting things to do in Seven-mile Beach such as snorkeling for skill levels, teeming with wildlife, swimming, surfing and jet skiing, paddle boarding, kayaking, and windsurfing.
The best time to visit the seven-mile beach is between March and June when the prices of hotels go down.
2. Cayman Turtle Centre: Island Wildlife Encounter
If you are on the hunt for adventure and looking for the best places in the Cayman Islands, Cayman Turtle Center should be your top priority.
This place allows you to get closer to the species and turtles in this region. In a single afternoon, you can visit this place and enjoy the adorable marine life with shark-feeding frenzies, and green sea turtles, and explore the blue hole nature trail to experience the natural habitat of animals.
The most interesting thing about this place that will make you happy is the educational center is working to protect the underwater population.
3. Stingray City and Starfish Point
The Cayman Islands are famous for stingrays and starfish points. Many people have the urge to play with a wild stingray and they can accomplish their wish by visiting Cayman Island. There are upscale five-star charts including local operators who provide shuttle services to tourists across the Caribbean Sea to shallow of sandbars in the North Sound also known as stingray city.
Here you can enjoy the feed, swim hold, and even kiss the stingrays. You can also get instructions from the guides and learn how to interact with these graceful and soft beauties of the sea.
After visiting this place, tourist head toward the starfish point which is located near the center of the island and you can witness the multitude of starfish that can be found in the sand. And this is one of the unique things to do in the Cayman Islands.
4. Culinary Destination
Cayman Island is the destination of culinary excellence and a premium dining experience. You can find 200+ restaurants in the Caribbean that are offering world-class dining experiences to locals and tourists with great diversity and quality.
Along with the capital Caribbean, you can find the best restaurants at Seven Miles Beach. Here you can experience the delicious sushi and ceviche which is served up fresh at Woo in the Westin Grand Cayman Seven Mile Beach Resort.
Furthermore, tourists can also visit the Grand old house which is the oldest restaurant and the favorite of many locals. Here you can enjoy traditional delicious food with an impressive wine collection.
5. Cayman Crystal Caves
If you are a history lover and love to visit historical buildings then add Cayman Crystal Caves to your bucket list. These caves are situated in the tropical forest of Old May Bay. This historical cave is filled with crystals, stunning stalactites, stalagmites, and black diamonds.
There are some areas where you can experience the colonies of bats but they rarely come out so you don't need to worry about it. After your first visit, you will say this is one of the places that don't feel real.
In addition, to make your tour memorable and informative, you need to have a reservation of one hour. There you can get help from guides to get information about the history of pirates who used to stay in these caves.
6. Queen Elizabeth II Botanic Park
The Grand Cayman Elizabeth II botanic national park came into existence in 1944. This park is filled with different variety of flowers and gardens that enhance its beauty of this park.
If you love to visit historical places then Queen Elizabeth II botanic park is worth experiencing. Here are a lot of things to do in Queen Elizabeth II botanic park such as walking from the garden's peaceful paths, Lilly-topped ponds, woodland habitats, palm gardens, colorful flowers, and orchids.
Here you can have a view of the endangered blue laguna. You can take help from tour guides to spot the blue iguana in this park.
7. Diving & Snorkeling
The Cayman Islands provide the same level of entertainment inside and outside the water. Despite enjoying above the water, you can experience marine life and diving experience in this island. There are 365 different diving sites for divers including accessible caves, wrecks, more challenging deep walls, and coral reefs.
The crystal-clear water of Cayman Island gives you a wonderful view inside the water and a vast array of marine life including stingrays, turtles, tropical fish, moray eels, occasional sharks, and lobsters.
Along with diving, you can enjoy the delightful experience of snorkeling on Cayman Island. There you can find plenty of snorkel sites where you can have a view of coral reefs and swim with the tropical fishes.
8. Dolphin Discovery Grand Cayman
This is everyone's wish to swim with a dolphin once in a lifetime. So, Cayman Island is offering this opportunity to enjoy swimming with a friendly dolphin.
This is the perfect experience for families and tourists of all ages and a great way to interact with your favorite water mammals. No matter, if you want to swim with one dolphin while riding a boogie board or hope to kiss the dolphin on the nose, there are many things to do in the Cayman Islands for your family.
9. Follow the Mastic Trail
Are you getting bored with beach life? There are many other things to do in Grand Cayman including the visit of Mastic Trail. This is one of the attractive natural attractions of Cayman Island.
This mastic trail is specifically designed to protect the area of dry subtropical forests. The best way to explore this place is along with mastic trail.
The 3.7 kilometers track across a jagged iron shore goes through a dry forest, black mangrove wetland, and silver thatch palms. This trail was built 100 years ago and was reopened in the mid of 1990s. But now this trail is closed as the roads are developed on the island.
10. National Gallery of the Cayman Islands
If you want to explore the history, and culture of the Cayman Islands, add a national gallery to your bucket list.
This place is located near the seven-mile beach and features interpretations of the history and culture through their art. There you can find a statue of a dedicated painter "Miss Lassie" (Gladwyne Bush) who started painting in her 60s after a visionary experience. You can also visit her home whose walls are covered with her art.
Over to You
There are plenty of things to do in the Cayman Islands. So, if you are planning to visit Cayman Island on your vacation, then add above mentioned places to your bucket list.
These places are worth experiencing and are filled with nature, water, marine life, hotels, restaurants, sand beaches, art, activities, and many more.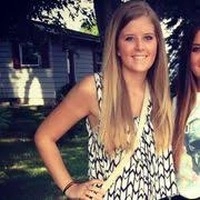 Ferona Jose is a passionate travel writer and blogger at Travelistia. She has traveled throughout Europe, Asia and the Americas. Her writing focuses on cheap travel destinations, travel experiences, cultural insights, and travel hacks.