If you are looking for an amazing restaurant on the bank of the sea in Barbados, but never find one, Turtle Beach Barbados by Elegant Hotels is available at your disposal.
It's a luxury hotel and beachfront resort with the facility of a spa and pools. When you book a suite, you will be surprised by the facilities that are inclusive for all suites. It means that you just need to pay the one-time price initially without any extra expenses for food, entertainment, and activities.
Here you will find all the essential details in the FAQ. form for booking in a premium all-inclusive and all-suite hotel, Turtle Beach Barbados.
Why the Turtle Beach Named After Turtles?
The white sand of Dover is ideal for turtle nesting, so year after year turtles come to this place for lying eggs. That's where the hotel gets its name turtle beach.
How Many Sort of Suites are Available at Turtle Beach Barbados?
There is a difference between a room and a suite as the suite contains more space than the room. So, there are around 161 suites available that fall into two distinct categories. All of them are spacious and carry balconies, while some are open to palm trees, white sand, and deep blue water.
One Bedroom Oceanview Suite: It contains one Bedroom with a separate large living room.
Oceanview Junior Suite: You will have one room with a king bed and a balcony in the Oceanview Junior suite.
What are the Rates for Per Night Stay in the Hotel?
You can easily find the rates on the official website of the Marriott all-inclusive. When you select the option "Book Now", a new window will open that will ask you a few questions about the type of accommodation you are looking for like select destination, preferred resort, date, and number of guests.
They also offer special rates for government & military personnel, Senior, corporate, and group booking. Following is the rate list for two-person per night accommodation.
What are the Amenities Provided by the Turtle Beach Hotel?
The amenities that are included in All-inclusion consists of:
👉 Meals & Beverages
👉 Kid Cubs
👉 Fitness Center & Classes
👉 Dine Around Programme
👉 Wi-Fi
👉 Non-Motorized Water Sports
👉 Beach & Pool Ambassador Services
Does Any App is Available for the Turtle Beach Barbados Hotel?
Yes, they have an app with the name "Marriott Bonvoy App" where you can get all the info without any issue.
What Types of Cuisine are available in Turtle Beach Barbados?
You can find the local cuisine and all the global delicious foods available at Marriott's resorts.
What are the Turtle Beach Reviews by Customers?
The hotel has a 4.0 rating on the Trust Pilot review platform after filtering through 3400 reviews. We will share some of them so you could have an idea about the services of the turtle beach hotel.
Susan L stayed at the hotel for one week in March 2023 after traveling on a cruise. She was a bit terrified by the negative reviews but her experience remained fantastic as the room was clean and spacious, and the food was amazing.
According to a customer Powertrish, everything was great about the restaurant but the rooms must need some upgradation.
David S was a customer on Mar 2023 who gave a positive review on another platform TripAdvisor about the hotel as the hotel room was cleaned every day including new sheets and a towel. Food had various options with remarkable services. Most of the staff was active and willing to help.
Does Turtle Beach Offer Wedding Packages?
You can also celebrate your big day at the most incredible destination in the world. Turtle Beach is the place that will make your moment last forever with its breathtaking views. With the personalization options and Decor collection, everything is taken care of by the hotel's professional staff who will ensure hassle-free planning for your wedding.
How Many Other Hotels are Owned by the Elegant Group?
The Elegant Group has around 31 hotels in different locations like Barbados, Mexico, Jamaica, Brazil, etc.
Conclusion
Marriott's resorts are filled with relaxation and adventure. This is the best place for families, couples, and retired folks, situated right on the beach, and if you are lucky you will have the turtle nesting experience too. Meanwhile, the best thing about the restaurant is its all-inclusive offers where you don't need to pay for other amenities of the hotel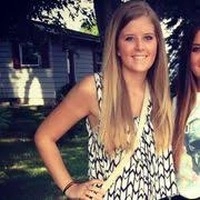 Ferona Jose is a passionate travel writer and blogger at Travelistia. She has traveled throughout Europe, Asia and the Americas. Her writing focuses on cheap travel destinations, travel experiences, cultural insights, and travel hacks.