You don't need to be afraid of killing your time on Netflix when traveling because of your smartphones or tabs. Smartphones make life easy for us and give everyone the facility to be connected with the world while traveling or doing anything else. On a long-haul flight or having a long trip on a train, the best way to spend your time is to watch interesting movies on your devices that engage you while teaching you something in your life.
We have compiled a list of the best movies to watch on Netflix when traveling. Let's get started!
1. Chasing Liberty 
It's a romantic comedy movie that was released in 2004. It's the story of Anna who is the daughter of the President of the United States. She has some problems with excessive security because it interrupts heavily with her romantic life.
Anna complained to her father about the problem and the president agrees to boil down the security to only two agents. It leads to getting some liberty to pursue her romantic life. It's a captivating story that will keep you merged for around 2 hr.
2. Good Will Hunting
Good will hunting is a two-hour-long movie you can watch on Netflix when traveling and it was released in 1997. It's the story of a self-taught genius who works as a janitor at MIT. One-day Professor Gerald Lambeau wrote a difficult mathematical problem on the board for graduate students. Will solved the problem and gets spotted by the professor but succeeded to escape.
Will and his friends get into a fight with a gang that used to bully him as a child. He was arrested by the police so Lambeau pursue him in the court to see how Will defend himself. The professor gives Will an offer to study mathematics under his supervision and he takes some psychotherapy sessions to avoid jail.
The movie goes on and a boy is diagnosed with some child issues which was solved by Dr. Sean Maguire by relating his life story with the boy. The end of the story is quite interesting which you can see to satisfy your curiosity.
3. Remember the Titans
It's around a two-hour-long story that was released in 2000. It's the transformational journey of some young athletes who overcome the dogma of racial segregation of their time by creating a team of mixed black and white races. The role of the coach is played by Denzel Washington and his assistant coach is William Patton. Both work together on the team by taking them away from the school environment and waking them up early in the morning for a run in the jungle.
They reached a cemetery where the coach tells them a story of people who died in a fight because of racism. It helps the team to realize that it's a useless fight, so they unite together and win the state championship title at last.
4. The Terminal
It's a comedy-drama film that was released in 2004. The main character is played by Tom Hanks as Viktor Navorski. He travels from a fictional place called Krakozhia to the United States to complete his father's dream to take the autograph of Jazz performers who appeared in a Hungarian newspaper once. He promised with his demised father and come to the United States for the same purpose.
However, a tragedy waiting for him when he landed at New York City's John F. Kennedy International Airport and a coup d'etat held in his country. The United States does not accept the new country so Viktor's passport becomes invalid. He starts living at the airport where he got a contractor job but the Acting Field Commissioner of the airport tries to get rid of Viktor.
It's the push and pull that goes on between the two characters which make the movie so interactive to watch.
5. Into the Wild
The movie will take you into the wilderness of Alaska and ask you a question about your present life in a sneaky way. It's the story of Christopher McCandless who leaves all of his possession and travel deep into the wildlife of Alaska.
He gave up his urban life and decided to spend his life in the wild to be content with his isolation and thrilled with the beauty of nature. It's a great movie to challenge the present system in the city and call to get connected with your actual self again.
These were the best movies to watch on Netflix when traveling. Hope you've liked this blog post.
Read More: 
Taking to the Skies: A Comprehensive Guide To Avelo Airlines Reviews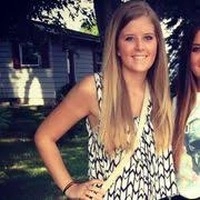 Ferona Jose is a passionate travel writer and blogger at Travelistia. She has traveled throughout Europe, Asia and the Americas. Her writing focuses on cheap travel destinations, travel experiences, cultural insights, and travel hacks.