If you are looking for a different experience for your stay in Bangkok, boutique hotels are the answer! Boutique hotels typically offer traditional or vintage decorations and a cozy atmosphere for guests to feel truly relaxed and be able to enjoy their vacation.
Not only does Bangkok offers myriads of accommodation options, but the city also offers authentic boutique hotels with a modern vibe harmoniously. 
In this Thailand travel guide, we would like to take you to some of the best boutique hotels in Bangkok!
137 Pillars Suites & Residences Bangkok
Located in downtown Bangkok, this luxurious hotel has a scent of colonial charm harmonized with modern elegance.
Aside from its spacious suites offering amazing views of Bangkok's skyline. 137 Pillars Suites & Residences also offers an infinity pool, spa treatment, and fine dining experiences. 
Central Old Town Cottage
Located right in Bangkok's historical old town, this boutique hotel offers the old charm of Bangkok from decades ago with a modern feel to it.
The interior and exterior compliments the antiqueness of the area. Guests can immerse themselves in Thai culture while being close to the city's landmarks, nightlife, and markets.
LUXX Langsuan
Only a short walk to the lovely Lumphini Park, Luxx Langsuan is blessed with such an amazing location with easy access to public transportation such as a sky train station. Luxx Luangsuan is decorated in a lofty and minimalist style with wooden furniture and interiors.
The facilities are also amazing and cater to all your holiday needs, such as a pristine pool, common room, and excellent services.
Akara Bangkok
Nestled in the heart of Bangkok where everything is vibrant and aesthetic, Akara Bangkok is an excellent place to make your trip in Thailand more memorable.
Akara Bangkok offers cooking classes where you can explore your cooking skills, a lovely rooftop pool, and fitness facilities. The exterior and interior decorations also stand out and give you a relaxing and calm feel of vintage aesthetics.
Hotel Muse
One of the most charming hotels located right in the center of Bangkok. Hotel Muse offers all guests luxurious and unique charms.
The interior of the hotel complements 1920s aesthetics. Hotel Muse offers this amazing rooftop bar overlooking Bangkok City where unique and classy experiences meet. The infinite pool also has a stunning view of the city, especially around sunset time. Hotel Muse is an excellent choice for travelers seeking uniqueness.
Kasayapi Hotel
On the other side of the Chao Phraya River close to Wat Arun, Kasayapi Hotel offers cozy Thai-style facilities. All guests will get to see the other side of Bangkok apart from the famous Wat Arun, where street food, local markets, and many more things to see.
Kasayapi Hotel offers a Thai-homey atmosphere to its guests through its relaxing pool, cozy restaurant, and pleasing rooftop area. You can experience what it is like to be in a Thai household, relaxing and filled with love.
Bangkok's all-inclusive hotels are extremely popular amongst travelers from all around the world. There are also other paradise spots in Thailand with all-inclusive hotels such as Phuket, Krabi, Chiang Mai, Koh Samui, and more! But whatever choice of accommodation you go with, we are certain that you will have a wonderful time. Safe travels! 
Read Also: 10 Reasons Why Thailand Should Be Your Next Vacation Destination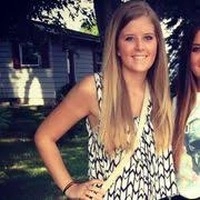 Ferona Jose is a passionate travel writer and blogger at Travelistia. She has traveled throughout Europe, Asia and the Americas. Her writing focuses on cheap travel destinations, travel experiences, cultural insights, and travel hacks.