TisMaui features multiple things that attract tourists from across the globe. Whether it is scenic serpentine roads, stunning beaches, and water sports adventure Maui is a top-notch destination to escape for a memorable vacation. The destination offers multiple adventures and things to do, ranging from surfing, swimming with sea turtles, exploring stunning national parks, wine-tasting tours, watching incredible sunrise above the clouds, and encountering majestic waterfalls; Maui is just amazing. So if you are planning a holiday in Maui, let's have some basic knowledge about the destination. 
Out of a hundred islands, Maui is the second largest in Hawaii and consists of four islands Maui, Moloka'i, Lana'i, and Kaho'olawe. The island is the result of an eruption of two volcanoes that have formed the majority landscapes of Maui. The climate and topography differ drastically in Maui. So some part of Maui gets more rainfall while other get less. The landscape variation is dramatic, which is pretty much visible when driving a car on a Road to Hana. Most of the route is lavished with lush tropical greenery, and the western part is almost dry. And if the destination looks exciting to you, below are the most popular destination a traveler must experience on an escape to Maui.
The best time to visit 
Maui is an amazing place to vacation. It is one of the most sought-after destinations, especially amongst travelers looking for a sun-kissed beach adventure. If you are looking for the best month to visit, May, just before the onset of summer, is the best time to visit. You will find fewer crowds and discounts on hotel rooms and car rental fares. Also, the succeeding months of June, July, and August is the peak tourist period to plan a vacation to Maui. Wonderful weather conditions and low rainfall make the destination perfect for outdoor activities. Maui receives the least rainfall compared to other islands like Oahu, Kauai, and others. 
Plenty of festivals and events fill the calendar of Maui from May to August. Whether it is music, wine, or food festivals, Maui is the place to enjoy the best vacation. Major events from May to August are Annual Maui Brewer's Festival and DRI, Kapalua Wine & Food Festival, Wa'a Kiakahi Canoe Festival Maui, AgFest & 4-H Livestock Fair, Fruit AbunDANCE Festival, Maui Film Festival, XTERRA Adventure Fest.
Popular things to do on a vacation
Explore stunning beaches
Beaches come to every traveler's mind when looking for an escape in. With 120 miles of coastline peppered with stunning beaches, Maui is rated one of the quintessential beach holiday destinations. Every beach is unique and offers a wide range of indulging activities. One thing typical for any beach in Maui is abundant greenery, swaying palm trees, and soft sand. Some popular beaches are Kapalua Bay Beach, Ho'okipa beach, Polo Beach, Big Beach, and many others. The Black Sand Beach at Wai'anapanapa State Park is unique from these beaches. Travelers looking for a distinctive beach experience must visit this seaside . 
Experience early sunrise from the Haleakala summit
Early sunrise from the Haleakala summit is a must-have adventure. To experience this, avid travelers eagerly look for cheap flights to Maui. But to encounter the early sunrise, a person would have to get up early. t takes approximately a couple of hours to drive to the summit of Haleakala. But before venturing on a trek to Haleakala top, it is essential to make a reservation to enjoy the experience. Reservation is essential because it is one of the most popular things to do. So to avoid overcrowding, authorities only allow visitors to book to the top of the mountain. 
Enjoy a stroll on Kapalua coastal trail
The Kapalua coastal trail is a 1.76 miles trail known for its stunning beauty and incredible tourist attractions. Though it is a short walk trail, it is filled with multiple attractions like gorgeous beaches, mesmerizing tidepools, luxury resorts, and majestic seashore views. The short trail starts at Kapalua Beach and ends at D.T. Flemings Beach. The entire trail consists of several rocky trails, sandy tracks, boardwalks, and sidewalks. The best way to enjoy this trail is by wearing sneakers or hiking sandals, which come in handy when navigating the rugged sections. Travelers looking for a solitary walk must take advantage of the trail. 
Trek to Iao Valley State Park
The Iao Valley State Park is known for the famed and revered Iao Needle, locally known as Kuka'emoku. Besides the sacred needle, the park is a great place to trek and enjoy an amazing escape. The park cliffs in the past were used as a burial place for Hawaiian Royalty. The entry fee to the park is $5 for foreign tourists and free for locals. 
Don't miss snorkeling. 
One of the most popular underwater adventures to do in Maui is to go snorkeling. Maui has got some of the most popular snorkeling spots in entire Hawaii. Out of many, the Molokini Crater is the most sought-after among passionate snorkelers. Multiple tour operators offer a variety of packages to escape to this amazing cove. Other spectacular snorkeling spots include Turtle Town and Two Step on the Big Island.
Best hotels in Maui
Maui is a stunning place to enjoy a vacation in Hawaii. No matter where the hotel is, every corner of Hawaii is known for its mesmerizing scenery and sea view. But every area in Maui has its specialty. Those looking for accommodation as per their budget will be satisfied. The best places to stay in Maui include South Maui (Kihei and Wailea), West Maui: Lahaina, Kaanapali, Kapalua, and Highway (Paia and Hana), Central Maui (Kahului and Wailuku) and Upcountry (Haleakala and Kula). 
Top places to visit in Maui
Paʻia
The beautiful coastal town of Maui, nestled on the northern shores, attracts visitors of all palates. Once known for its hippie culture, today, the town is a hotspot for windsurfing and peppy artistic marvelous. The town is also known for its delicious Hawaiian dishes and fresh fish. Tourists must visit this beautiful tiny town known for its colorful history and amazing sea beauty. 
Lahaina
Lahaina is a beautiful historic town known for its arts and crafts. The town was also the erstwhile capital of the Hawaiian Kingdom. Travelers visiting this town must check Front Street, rated as the Top Ten Greatest Streets in the United States as per the America Planning Association. The town is popular for its beaches and history and is a great place to enjoy delicious local Hawaiian food. 
Hana
The pristine town of Hana is beautifully nestled on Maui's eastern shore. Hana is famed for its waterfalls, dense rainforests, mesmerizing sea view, and pools. The location is great for strolling and exploring multiple historic edifices, like St. Sophia's Church. Also, shoppers can check out Hasegawa General Store and Hana Ranch Store. For those seeking sun-kissed beaches, Hana is peppered with multiple them. When visiting Hana, travelers must not miss the Waianapanapa State Park, known for its unique black sands. 
Ali'i Kula Lavender Farm
Those looking for a unique experience in Hawaii must visit the Ali'i Kula Lavender Farm. The beautiful garden is home to approximately 45 different species of lavender. Few visitors know about the farm, but those who travel will enjoy the visit. The on-site shop offers a wide range of lavender-infused items perfect to buy as souvenirs and gift packs to carry back home for friends and relatives. 
How to reach Maui by flight 
Maui is served by two small airports Kapalua Airport (JHM) in West Maui and Hana Airport (HNM) in East Maui. Multiple airlines offer non-stop flights to Maui regularly. People can also fly to Honolulu International Airport (HNL) and, from there, board a 30-minute flight to Maui. A ferry service is available from Oahu to Maui, which takes 90 minutes.
Maui is a gorgeous destination adored for its unabashed outdoor beauty. The location is on the bucket list of many wandering souls. Every year millions of tourists visit to experience and enjoy the pristine splendor. This is a destination to escape if you are yearning for unexpected adventures.
In conclusion, Maui offers a wide variety of activities for visitors of all interests and ages, from adventure-seekers to beach lovers and nature enthusiasts, making it an ideal destination for an unforgettable vacation.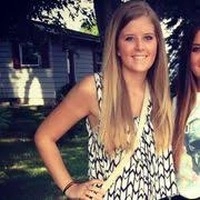 Ferona Jose is a passionate travel writer and blogger at Travelistia. She has traveled throughout Europe, Asia and the Americas. Her writing focuses on cheap travel destinations, travel experiences, cultural insights, and travel hacks.