Autumn leaves crunch under tires as your RV winds along tree-lined highways. The fresh mountain air combined with the freedom of the open road fills you with joy. This is the life!
But what happens when your home away from home breaks down miles from the nearest town? A busted refrigerator, faulty furnace, or AC failure can quickly turn your idyllic trip into a nightmare.
While it's impossible to prevent mechanical issues completely, proper maintenance goes a long way. Follow these tips and tricks to keep your recreational vehicle cruising down the highway.
Give It a Thorough Inspection
Before embarking on any big trip, walk through your RV and look for potential problems. Check the tires for wear and proper inflation. Ensure all lights are in working order, as well as generators, appliances, and the engine. Identify any leaks, cracks or loose parts that need repair right away.
Regularly cleaning the interior and exterior allows you to spot minor issues before they become major headaches. A clean RV also helps avoid potentially hazardous conditions like mold growth.
Follow the Maintenance Schedule
RV manufacturers provide maintenance schedules outlining when various components should be serviced. Following this schedule is essential to prevent breakdowns.
For example, refrigerators, water heaters and furnaces need regular checkups. The engine requires oil changes. Generators and batteries have to be inspected.
Mark your calendar with upcoming service appointments to stay on track. Expect to spend a few days per year with your RV in the shop.
Practice Preventative Care en Route
You don't have to wait until you're back home or at a dealer for basic upkeep. Little fixes on the go keep everything running right.
Check fluid levels and tire pressure regularly when you stop for gas. Look underneath for any new leaks. Clean the windshield, lights and mirrors before driving at night or in bad weather. Monitor refrigerator temperature, testing for proper cooling.
Address minor issues immediately to avoid bigger, harder-to-fix problems down the road, so to speak. Always travel with a spare parts kit containing common items like fuses, hoses and belts.
Learn DIY Repairs
While complex repairs require certified technicians, many basic fixes can be done yourself with minimal tools and know-how. This saves money and gets you back on the road faster.
Study your owner's manual to learn what tasks you can safely tackle. Watch online tutorials for step-by-step instructions. Start with easy repairs like patching leaks, replacing filters and fixing running lights.
Eventually you may work your way up to installing new flooring, remodeling the bathroom or upgrading appliances. Proper training prevents amateur mistakes.
Use Mobile Services
What happens if disaster strikes miles from the nearest repair shop? This nightmare scenario no longer leaves you stranded thanks to Mobile RV Repair Utah. These mobile technicians come right to your location for on-the-spot repairs.
A mobile RV mechanic can handle most engine issues, generator repairs, appliance fixes and more. Simply schedule an appointment wherever you are parked. Quality workmanship means repairs hold up for the long haul.
Mobile repair allows you to continue your trip after a quick fix. Why lose vacation time lugging your RV to a distant shop? Let the shop come to you instead!
Prepare for Emergency Repairs
No matter how diligent you are, unforeseen breakdowns happen. Severe weather, accidents and other hazards can also damage your RV. Prepare a plan of action for when disaster strikes far from help.
Research RV mobile repair services at your destination before leaving home. Save their contact information for quick access during an emergency. Ask about emergency rates if required to repair unsafe vehicles.
Subscribe to an emergency roadside assistance service like Good Sam that can transport damaged RVs to the nearest shop. Confirm your RV insurance plan covers needed mobile repairs and towing.
Keep Spare Parts and Tools
Space limitations prevent carrying an entire warehouse of spare parts and tools. Prioritize essentials that allow temporary repairs until reaching a shop.
Must-have spares include fuses, bulbs, duct tape, electrical tape, hose clamps and common fasteners. Select parts fitting your make and model. Store manuals detailing part replacements.
Outfit your toolkit with pliers, wrenches, screwdrivers and crimpers for on-the-fly repairs. Invest in a rechargeable cordless tool set. Pick quality tools with storage cases.
Ask the Previous Owner
Used RV buyers should request maintenance records from the previous owner. Learn what repairs they made and which issues persisted. This identifies potential problem areas needing preventative care.
Ask why they are selling. Honest sellers will disclose chronic issues. Confirm all appliances and systems work properly during your inspection. Push, pull and wiggle everything.
Search online forums specific to your RV model for insight. Other owners share common defects and suggested solutions. Address these preemptively.
Keep Up Appearances
Don't neglect the RV exterior and attachments. Chipped paint leads to rust. Faded, cracked decals appear unkept. Filthy canvas awnings wear out faster. Wash regularly with RV cleaners and protectants.
Inspect sealants around doors, windows and joints. Reseal any gaps or cracks immediately to prevent leaks. Check the roof for damage, resealing as needed. Wax the exterior twice per year.
Well maintained campers bring higher resale value when you eventually upgrade. Don't let your home on wheels deteriorate with age. Protect your investment.
Prepare an Emergency Toolkit
Carry a multi-purpose toolkit for unexpected repairs and hazards. Start with essential safety gear like flashlights, flares, fire extinguisher and first aid kit. Jumper cables and a tire patch kit get you moving after common roadside mishaps.
Include emergency food, water, blankets and other survival basics. Store an extra gas canister for when stations are far apart. Carry hard copies of insurance policies and vehicle registrations.
Check toolkit supplies each trip and restock as needed. Add region-specific items for remote travel, like satellite beacons. Your toolkit should support you until mobile repair arrives.
Let the Dealer Handle Major Services
While do-it-yourselfers handle many RV tasks, certain major repairs require dealer expertise. Work involving fuel systems, steering components, suspension and brakes demands specialized tools and skills.
Most dealers offer complimentary pickup and drop-off for major service appointments. This saves you from cautiously limping the RV to their shop with faulty systems.
Ask about mobile options for dealership technicians to perform covered warranty work on the road. Review all costs before authorizing repairs. Establish an ongoing relationship with dealer techs familiar with your RV.
Join an Owner's Club
Clubs like Good Sam provide perks like discounts on camping, roadside assistance and extended warranty coverage. Members also share great RVing advice on club forums and group trips.
Local chapters organize rallies and meetups with free seminars on DIY upgrades, repairs, and maintenance. Attend to exchange tips with fellow owners and inspect how they customize identical rigs.
The community aspect helps troubleshoot problems unique to specific RV models. Members experience comradery assisting each other during breakdowns and emergencies. Make friends at the campfire, not the repair shop!
Keep a Maintenance Log
Document all repairs, tune-ups, and system inspections in a maintenance log or digital spreadsheet. Note dates, mileage, costs, specific work done and who performed it.
Logs help you remember maintenance histories when one repair shop asks you about work done elsewhere. They also provide proof of regular care when selling your RV.
Review maintenance logs before trips to avoid forgetting newly serviced items needing rechecks. Logs also reveal when neglected systems require attention based on time or mileage since last service.
Staying ahead of maintenance keeps your RV reliable on long trips away from home.
Read Also: 
Safe Harbor RV Resort: A Waterfront Haven
Indian Waters RV Resort and Cottages: Your Perfect Getaway
Algarve's Private Escapes: Integrating Traditional Culture into Your Luxury Stay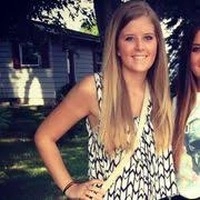 Ferona Jose is a passionate travel writer and blogger at Travelistia. She has traveled throughout Europe, Asia and the Americas. Her writing focuses on cheap travel destinations, travel experiences, cultural insights, and travel hacks.