Tokyo restaurants are famous for focusing on the smallest details of cuisine to the point of obsession where you can take your partner for an unforgettable romantic meal.
You will be amazed to see the perfect texture of the ingredients like sushi rice, the ideal sear on grilled unagi, and a lot of continuity in the restaurant's romantic environment that will set the mood for you.
Let's get into the list of The 6 Best Romantic Restaurants in Tokyo that will make your journey extraordinary with massive dining options.
1. Cedros
Cedros is the best romantic restaurant located in the middle of Tokyo where you can have southern west coast dishes. The restaurant was created by two San Diego, California grown-up brothers, Lui and Yui Shirako. Even the name of the hotel is inspired by the Southern California street, Sidors.
At the restaurant, you can have an intimate dining experience with your partner in the ambient environment of the restaurants. Cedros offers two menus that are updated every season: Cedros "Signature" Chef's Tasting Menu and Cedros "Petite" Tasting Menu. The main dishes of the menu are specialized in seafood dishes.
The restaurant offers online reservation options where you simply click the button and it will take you to the booking place. The option is available only before 5 p.m. on the same day. We recommend you don't cancel when you book the table because on cancelation, they will charge you around 50% of the course.
Location: 1-32-3 Ebisu-Nishi, Shibuya-Ku, Tokyo, Japan, 150-0021 D Tradgard Daikanyam
2. Tokyo Shiba Tofuya Ukai
If you want to evoke the sense of the Japanese season with a special taste, Tokyo Shiba Tofuya Ukai is the right place for you to visit. It sits at the foot of Tokyo Tower alive with nature and away from the hustle and bustle of city life.
It is one of The 6 Best Romantic Restaurants in Tokyo where you can enjoy your outstanding moment with Japanese hospitality and elegance.
When you pass through the Nagayamon gate, you open up to the vast garden that itself is the expression of seasonal richness.
Tokyo Shiba Tofuya Ukai dishes revolve around tofu-based taste with seaweed and are mentioned both in the grand courses menu and lunch course menu. You will be completely astonished to eat the tofu that is crafted with soybeans and spring water.
Location: 4-413, Shibakoen, Minato 105-0011 Tokyo Perfecture
3. Towers
The other name of the Towers is Ritz-Carlton which provides you an opportunity to have a luxurious experience. It will make your journey more meaningful and extraordinary that will linger long after your trip ends. Each moment will transcend the ordinary because of the sophisticated style and legendary attention to each detail.
You can have an iconic culinary experience with your partner that will help you connect with your surroundings and culture through a deeper sense of taste in Japanese cuisine.
The incredible dishes will act like a window to reveal the real essence of culture and the preference to stay healthy.
Towers will offer you both the ingredient-led testing menu and French cuisine that will be alive by the Japanese sensibilities of taste in Tokyo.
Location: 9-7-1, The titz Carlton, Tokyo 45F, Akasaka, Minato 107-6245 Tokyo Prefecture
4. Yakumo Saryo
To start your romantic morning in Tokyo, you can visit Yahumo Saryo for a Japanese breakfast. The restaurant is designed as a teahouse for celebrating peace and mindfulness in the most tranquil space. It will take away the chaos from your mind and provide you with a soothing start to your day.
On the menu, you can find asacha (morning tea) set breakfast includes a variety of teas, porridge, fish, pickles, miso soup, and wagashi (confections) to finish. The restaurant has been working for the last ten years to reinforce the concept of enriching your lifestyle without leaving the pleasures of the modern age.
It's one of the best romantic restaurants in Tokyo that provides you with multiple experiences in one place from a modern cultural salon to the ultimate romantic dining.
Location: 3-chōme-4-7 Yakumo, Meguro City, Tokyo 152-0023, Japan
5. Pizza Marumo
If you are looking to eat a pizza at a The 6 Best Romantic Restaurants in Tokyo, don't hesitate to visit Pizza Marumo. The restaurant will take you on a trip that is not only divergent from the traditional Japanese kitchen but also different from Neapolitan or Western style.
Chef Yuki helps you to taste Tokyo-style pizza with pizza dough that has the texture of freshly grilled mochi rice cakes, a perfect food for many Japanese romantic diners.
Pizza Marumo offers you a wider range of dishes on the menu from oven-roasted vegetables to wagyu carpaccio and a long list of pizzas.
You can have classic pizzas as well as phenomenal Japanese-style pizzas that include ingredients like soy-marinated tofu, shiitake mushrooms, kombu, etc. It will take only one minute to create a pizza at around 500 Celsius
Location: Japan, 150-0022 Tokyo, Shibuya City, Ebisuminami, 1-chōme−11−13
6. Narisawa
Yoshihiro Narisawa is one of The 6 Best Romantic Restaurants in Tokyo worked under Paul Bocuse, Frédy Girardet, and Joël Robuchon for the last 20 years.
At the restaurant, you will find outstanding French dishes that are crafted by skillful incorporation of Japanese ingredients on top. The most brilliant servings at Narisawa include soil soup, superb langoustine, and wagyu beef which help the restaurant to save its place in the top 50 best romantic restaurants in the world.
You can also customize your dishes' ingredients by information to the restaurant management during the reservation process. They will align their dishes according to the dietary restrictions given by you.
Location: 2-6-15, Tokyo, Tōkyō 107-0062, Japan
Read More: 
8 Best Family-Friendly Restaurants in Scottsdale You Must Check Out
How Much Does A 1-Week Trip to China Cost?
10 Best European Destinations for Solo Travelers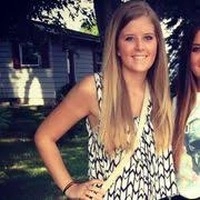 Ferona Jose is a passionate travel writer and blogger at Travelistia. She has traveled throughout Europe, Asia and the Americas. Her writing focuses on cheap travel destinations, travel experiences, cultural insights, and travel hacks.