Traveling to a new destination is the best way to unwind after a long work week. For most people traveling is a passion that adds new experiences and brings you closer to culture and people. If you have experienced new things, you want to remember them. And the best way to do that is by taking pictures and organizing them methodologically.
The aim could be to preserve beautiful travel memories for your generations to see and appreciate, or you could use your transformed content on various digital channels to get maximum audience attention.
All you need is a compatible storage option, a good online editor, additional software like a slideshow maker, and a whole lot of creativity to create enticing memorabilia out of your beautiful travel captures.
Let's explore some tips on how you can organize travel photos so that you can reminisce about them later. 
Tips to Organize Your Travel Photos
Before we go on to the 5 different ways to create your travel pictures, here are some tips that you must follow to compile the best stock for your audience:
1. Get rid of blurred or unclear pictures; they won't solve any purpose!
2. Don't edit pictures yourself; always take the help of a professional online editor that can edit your pictures beautifully in seconds.
3. Focus on emotions when it comes to selecting and storing the right travel memories. Keep the ones that add meaning to your life or can be helpful to others. Select pictures that capture important moments of your travel experience or that immediately spark a vivid memory.
4. Sort the pictures according to relevance, location, people, culture, or just memories.
5. Always maintain a backup of your important pictures, either on the cloud or on your drive.
6. Finally, keep traveling and capture as many memories as you can – this is the essence of life!
5 Ways to Create, Preserve, and Organize Your Travel Photos
Here are some creative ways in which you can organize your travel photos:
Create a Slideshow and Share it
Creating a slideshow is a great way to impress your audience with your experiences during your travel. While creating a slideshow, focus on the story, location, culture, and people you want to highlight. Don't let it be only about you, but try to portray the place, locals, food, and culture through your travel picture slideshow.
Don't forget to add music to drive an emotional reaction from your viewers. The tone, tempo, and sound should perfectly fit the slideshow. 
Use a slideshow maker to cut, crop, and edit the pictures, before you stitch them together. Add some color or visual effects to make it more attractive. Make a slideshow that doesn't last for more than 1 or two minutes. On average, a slideshow of a minute can showcase around 20 travel photos, so time your slideshow accordingly, but remember, the longer your slideshow, the more monotonous it gets for the viewers, so keep it short and beautiful.
Create a Blog
Writing a blog for your channel or other travel websites is a great way to highlight and organize your travel pictures. It will be available to a larger audience, and you don't only share beautiful memories with others, but you also educate and inspire them to experience the same. Besides preserving your pictures, don't forget that travel blogging is a social signal to Google that your channel or site is popular and can attract maximum leads and viewers to your digital platforms and channels.
All you need to do is to write about the place you visited, add relevant pictures, create informative and engaging travel content, add interesting captions and lots of depth, and link them to your social media channels. You can create different blogs for different travel moods and make sure you abide by the core objective of impacting the readers positively.
Select the right kind of pictures and post your blog as a sponsored post or get into freelance blog posting on travel websites. This way you can capture the attention of viewers from different arenas and also preserve your beautiful memories.
Create a Video Collage
Create a video travel collage using the right software in easy steps, and post it on multiple channels. You can also take a photo collage, get a printout, frame it, and decorate the walls of your home. It is one of the best ways to share your adventure moments and preserve your vacation memories. You can also use visual effects or embellishments to highlight the video collage better.
Create a Virtual Album
Even if you have backed up your precious memories, there is still a chance of losing them. Why not create a digital album and add all your beautiful vacation memories to it? Your virtual album can become one of your most valuable possessions, where you can post vacation memories into context and create connections between emotions, places, cultures, people, and experiences.
Create a central theme, collect your photos, frame a story out of your selection, choose a virtual album design, and let your precious memories play the leading role here. You can even add text and graphics if you choose the right software to create an attractive digital album.
Save and Share on Social Media
Vacation pictures are meant to be shared, seen, and appreciated. Whether it's a slideshow that you have created, a collage, or even a blog/vlog, it's time to share it on your social media accounts. Sharing your travel album with your friends and family adds a new meaning to your experiences. Use Instagram and Facebook stories and reels to post your travel content and get maximum likes, comments, and shares from your followers.
You can add filters, music, hashtags, captions, thumbnails, transitions, and video effects while posting your travel photos on social media platforms. You can even post your slideshow on YouTube and see how it captures the attention of travel enthusiasts across the globe. 
Social media platforms have ample space to accommodate your travel slideshows and travel picture collages. The best feature is they are easily accessible, and the quality of your pictures is retained forever. So, connect with more and more people by curating your travel pictures creatively and giving them insights into your life and travels.
Conclusion
Organizing travel photos may take time, but it is a rewarding experience, nonetheless. Thankfully, there are so many storage options, editing options, and digital platforms available today that you can convert these valuable moments into rich content and share it with the world. Whether you are a travel blogger or someone who wants to share good moments with his family and friends, hopefully, these tips will help you capture the right kind of attention online and keep your memories fresh forever!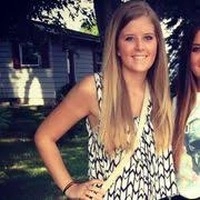 Ferona Jose is a passionate travel writer and blogger at Travelistia. She has traveled throughout Europe, Asia and the Americas. Her writing focuses on cheap travel destinations, travel experiences, cultural insights, and travel hacks.