According to a recent report that studied the impact of nausea on 5,300 Americans, the issue of nausea and vomiting is epidemic in the United States, with 73% of those surveyed reporting they suffer from nausea regularly. 76% of the respondents who suffer from nausea regularly stated that their symptoms prevent them from enjoying life to the fullest (this includes enjoying travel).
Are you one of the many who suffer from nausea and vomiting, and find yourself forced to rely on traditional drugs that cause drowsiness? It's time to say "no" to anti-nausea medicines and welcome new therapeutic methods.
If nausea is not addressed, it could seriously limit your productivity and impact your travel plans. Not only will motion sickness sideline you, anxiety arising from the potential of nausea and vomiting will keep you from making plans. The best thing you can do to prevent/treat nausea is to use a wearable therapeutic device like those offered by Reliefband.
Read on to find out how to prevent nausea and vomiting with a wearable therapeutic device, Reliefband Flex, which can improve your ability to travel without motion sickness.
Common Causes of Nausea and Vomiting
☛ Motion Sickness
☛ Anxiety
☛ VR/Cybersickness
☛ Hangovers
☛ Chemotherapy
☛ Migraines
☛ Morning Sickness During Pregnancy
☛ Amusement Parks
☛ Anesthesia (post-surgery)
What is Reliefband?  
Reliefband is a world leader in transdermal neuromodulation and wearable technology. The company's patented and it is clinically proven wearable solution that quickly prevents nausea and vomiting.
Reliefband wearables reduce symptoms of nausea and vomiting due to motion sickness, chemotherapy, anxiety, morning sickness during pregnancy, hangovers, physician-diagnosed migraines, and as an adjunct to antiemetics in treating post-operative nausea.
How Does it Work?
The company boasts a one-of-a-kind transdermal neuromodulation technology that has received FDA clearance. Originally designed for hospital use, this groundbreaking technology has undergone over two decades of extensive clinical research. Reliefband's patented technology delivers accurately programmed pulses with a highly precise waveform, frequency, and intensity to effectively stimulate the median nerve on the underside of the wrist. The level of precision and effectiveness is truly impressive.
This precise activity uses the body's natural neural pathways to block waves of nausea produced by the stomach and rebalance the signals between the brain and the stomach.
Reliefband Flex is the newest product in Reliefband's line of products. Like its predecessors, the Flex is worn on the wrist like a watch and sends gentle pulses through your nervous system that allows the part of the brain that controls nausea to signal your stomach to reduce the symptoms of nausea and vomiting.
Our testing shows that Reliefband works as advertised. Further, Reliefband has been evaluated in several clinical trials published in peer-reviewed medical journals. The research proves that Reliefband's transdermal neuromodulation technology is effective in reducing nausea and vomiting.
How to Use Reliefband Flex?
Reliefband Flex is easy to use. You wear it on your wrist using the standard company Flex-fit comfort band. Before putting it on either wrist, it's advised to apply a small bead of the included hypoallergenic conductivity gel. Not everybody needs it, but it can help the Reliefband Flex keep good contact with your wrist's median nerve.
The Reliefband Flex offers users the flexibility to tailor their experience to their personal preferences and needs. With five distinct intensity levels to choose from, individuals can easily customize their usage to find the perfect balance of comfort and effectiveness. This level of customization ensures that each user can enjoy a personalized experience that meets their unique requirements.
You can also attach Reliefband to your Apple or Samsung smartwatch by using the company's interchangeable smartwatch connector band. Your smartwatch will remain on the top side of the wrist while the Reliefband Flex will be on the opposite side in proximity to your median nerve.  Also, Reliefband Flex has a replaceable lithium coin battery with a life of 350 hours, equivalent to around 15 days.
For those who love to travel, dimenhydrinate (Dramamine) is routinely recommended to prevent motion sickness, but it unfortunately comes with side effects such as drowsiness, dizziness, dry mouth, constipation, and blurred vision which could sideline you before a trip starts.
On the other hand, the Reliefband Flex wearable device has no side effects while neutralizing your nausea successfully and allowing you to travel without any issues or side effects.
Reliefband Flex Improves Productivity
Those who suffer from continuous anxiety and fear of nausea and vomiting will find it difficult to take things on. If you don't deal with that worry, you might avoid tasks and adventures altogether. Reliefband Flex will change your situation by liberating you from the fear and pain of nausea so you can live up to your potential and your best life.
Price and Availability 
Reliefband Flex is priced at $179.99 which is immediately ready to use and includes one 7.5 ml/0.25 oz tube for hypoallergenic conductivity. A Reliefband Flex bundle with two tubes for hypoallergenic conductivity, interchangeable band, smart watch connector, and microfiber carrying pouch is $199.99. When you order a Reliefband Flex, there will be no delivery fees as the company offers free shipping on orders over $50. Also, if you don't like your Reliefband Flex, you can return it, as it's backed by a 14-day money back guarantee. You can also take an online quiz that unlocks an additional 24-hour discount that you can apply to your purchase.
Reliefband's Family of Anti-Nausea Wearables
Reliefband Flex complements the company's existing lineup of anti-nausea wearables, including the water-resistant and rechargeable Reliefband Sport, Reliefband Classic, Reliefband Premier, and Reliefband 50 Hour (a magical entry-level wearable that gives an affordable solution for shorter-term nausea relief).
Final Thoughts
We were initially skeptical, but after testing the Reliefband Flex and reviewing the many published clinical studies, we can confidently state that drug-free treatment of nausea is not just possible, but easily accessible. To learn more and purchase, visit www.reliefband.com.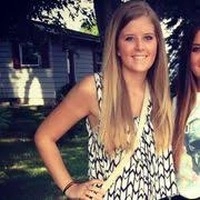 Ferona Jose is a passionate travel writer and blogger at Travelistia. She has traveled throughout Europe, Asia and the Americas. Her writing focuses on cheap travel destinations, travel experiences, cultural insights, and travel hacks.