Adventure and Velvet Escape Travel Blogs are the sources to open your mind and meet new people while exploring your potential for improvement. It is a great way to make your opinion that is free from all prejudices and biases about other cultures. Keith Jenkins is doing the same thing with his blog "velvet escape". 
He has a very interesting journey that begins with a career as a banker in Amsterdam and ends with traveling around the world with creating travel blogs for others. He writes his book with the interesting title of "travelation"  and spoke in TEDxTalk on "Passion, Empowerment and Social Media. 
If you love to travel and want unlimited adventure in your life, don't miss to follow velvet escape. Here are ten amazing reasons why you need to keep in touch with Velvet Escape Travel Blog.  
1. Get Creative Ideas for  Planning Your Beach Holidays 
You can find stories about the world's best beaches with personal experience of Keith. It will tell you about his experience with the cool ocean breeze and how it helps you to be free from all of your depression. He shares his incredible experiences of a catamaran cruise in Barbados, self-drive day trips in Lanzarote and his Impression of Mauritius. 
2. Amazing City Trips 
When you visit a city, especially a city like Norwich, don't just stick with your cars and vehicles to see from outside. Keith explains his tour in one of the culturally rich medieval cities of England. He makes his visit joyful and full of information by walking and spending some time in the important places of the city like Norwich Cathedral. His pics are elegant and fascinating enough to motivate someone to visit the place. 
Velvet Escape Travel Blog also shares his travel experience with other cities like Nimes, and Lecce. The most magical one is the art experience in Amsterdam. 
3. Culture & History Guide 
Knowing other cultures & history is like a mirror to see our present position. Velvet Escape makes this statement a living reality through details about tours. One of them is the tour of Lecce which is also termed Florence of the South. The city is located in Italy and has an unparallel and highly decorative  Baroque Architecture with theatrical styles. It becomes more interactive to see detailed photos on the blog of the places like the one above. 
4. Find Luxury & Wellness during Travel
You can find useful information about the hotels and cruises in the places where you visit after reading about them. It becomes easy to enjoy new places when you know the comfortable and luxurious resident places. Kieth explains his experience with the Hotel Pacai in Vilnius, Lithuania. 
5. Keep Exploring Nature 
Don't confine yourself to the winter now. You can get motivation from the article like winter advantages in Lapland. It is present in one of the Scandinavian countries inside the Arctic Circle, Finland. It is a region full of pristine forests with the trees like pine, fells, and mires having snow on them. It's a fascinating landscape of green trees covered with white snow. So, it will keep your interest alive in exploring nature. 
6. Valuable Road Trips
Road tours are the ways to follow your schedule, save money and gather bundles of memories for life. They are all about leaving yourself with the bends of the road and keep traveling and experience each inch of the mile. The blog draws the striking imagery of the Castles of King Ludwing II with a complete road trip plan. 
If you have any plans to visit the place, you can also follow the same plan used by Keith so that you could extract more in lesser time. 
7. Find the Best Places for Food
On your tour to new places, don't forget to try new food and recipes. It is a part of building memories and interacting with cultures. You need to know about the best restaurants in places around the world. 
If you are fond of food during travel and plan to visit Vancouver and Europe, don't miss the articles like "exploring the food sense in Vancouver" and "the ultimate Europe food tour". It will enlighten your tastebuds with its rich flavor and quality. 
8. Know Your Essential Travel Accessories & Tools
A lot of gray areas need to fill when you decide to travel around the world. You need the necessary equipment and inventory during your journey so that you could not get frustrated and stuck. You can find the exhaustible list on the blog that starts with noise-canceling headphones, travel pillows, toiletry bags, and portable chargers and ends with a tablet/phone holder. 

9. Travel Stories & Opinions
You can also find a robust and latest view of Keith on the issues of travel and tourism. That will only guide you as a traveler but also give you guidelines for starting your career as a travel agent agency. He also shared fun stories like "ghostly encounters on my travels". 

10. Find Travel Planner Resources from Experts on Travel
With the help of useful resources, the plan for travel becomes a piece of cake. You can find resources for flight bookings like booking.com and Skyscanner, car hire, payment process, travel insurance, taxis, and a lot more that are integral parts of any traveling plan. 
Final Thoughts 
Velvet Escape Travel Blog is a great source of inspiration and motivation to expand your limit and go beyond the line to see the other unpopular side with laser beam focus. It can teach you about new cultures with the same intensity as you are living with them. Keep visiting these travel blogs to gain and improve your knowledge about the world.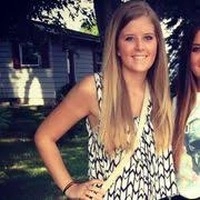 Ferona Jose is a passionate travel writer and blogger at Travelistia. She has traveled throughout Europe, Asia and the Americas. Her writing focuses on cheap travel destinations, travel experiences, cultural insights, and travel hacks.