Belgium is a magnificent blend of cosmopolitanism, history, architecture, nature, and culinary delights. Therefore, it is no surprise why it attracts such many visitors, whilst its geographical location provides easy (and affordable) access to neighboring countries. The mostly flat terrain makes also the country ideal for anyone looking for a place to schedule a bike-trip.
The capital of the country, Brussels, is where beats the heart of the European Union, exuding an international ambiance. A renowned enchanting destination, where tradition meets, offering exquisite art and above all, opportunities for luxurious indulgence.
So, if it happens to be in the city, don't miss the chance to pamper yourself with an unforgettable beauty retreat. Bonus tip: Navigate through the options that are based on Belgium's culture.
Chocolate Spa
Belgian chocolate is one of the country's landmarks. Besides the tasteful journey it offers, it has antioxidant properties and nourishing benefits, and that's the reason skin care products in spas are often cocoa-based.
Face masks and body treatments at MV Beauty Art as scrubs, wraps, and massages, promise to deliver an unforgettable and beneficial skin experience, that will add up to your trip's overall aftermath.
Bear Hair Treatment
Another cultural highlight is Belgium's rich brewing industry. For sure, taking advantage of this chance to taste exclusive delights should be at the top of your to-do list, although you should not limit yourself to that. Beer (pale ale)  is considered to add shine, volume, and strength to the hair, due to its vitamin B and protein content.
Seek for salons that offer unique hair treatments with unique beer-infused products, unavailable on the market.
Aromatherapy
Native Belgian plants, such as lavender, chamomile, juniper, thyme, and rosemary often consist of the main ingredient of essential oils used in aromatherapy massages and treatments, promising to deliver therapeutic benefits such as relaxation, stress relief, and skin rejuvenation.
At the same time, Belgium also crafts fine linen of exceptional quality. Linen-based body wraps are introduced in spa experiences, infused with fragrant herbs and soothing essential oils, optimally absorbed, and enhance your skin's gentle exfoliation while promoting rejuvenation.
Diamonds Are Forever
On our last luxurious aesthetic suggestion, we meet the king of precious gems, diamonds. Belgium is historically associated with diamond trading and cutting.
Diamond dust is frequently used in several beauty products, aiming to add a touch of luxury to your outlook, through its radiant glow, whilst smooth skin exfoliation is not excluded.
Diamond dust can be found in eyeshadows or glitter, highlighter, lip glosses, shimmering body lotions, as well as serums, face masks, and moisturizers.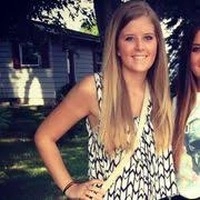 Ferona Jose is a passionate travel writer and blogger at Travelistia. She has traveled throughout Europe, Asia and the Americas. Her writing focuses on cheap travel destinations, travel experiences, cultural insights, and travel hacks.