The clear sky, lake views, open terrain, etc. imagine when combines with ease and comfort, what a human can ask for better? You can have all of them by using off-road camping trailers that will make your camping experience more epic. They provide you with an opportunity to wander at pristine remote locations with the confidence of self-reliance.
Here is your ultimate guide to off-road camping trailers to make your outdoor adventure extremely amazing so that you could explore your off-road capability more.
What are Off-Road Camping Trailers? 
Off-road camping trailers are non-automotive vehicle that enables you will stay in the far lands that are reachable through your SUVs, trucks, or any vehicles. You just need to hook up these trailers with your 4×4 and find the remote spot that resides in your intuition. Off-road camping trailers are designed for taking your rigs through rock crawling, mudding, and water fording effectively.
You don't need to worry about the safety from wild animals and compromised for any accommodation that could hinder your traveling venture. These trailers have all the amenities that are important for extending your stay by offering reliable shelter at your disposal.
Key Features of Off-Road Camping Trailers
Construction Material 
Choose off-road trailers that are made of tougher materials like aluminum or rubber-coated steel tube frame with corrosion resistance solid sheet galvalume roofs. Make sure that what the manufacturer is pledging, they must deliver the same thing. Look at the warranty and the quality of customer care services because it becomes most relevant in case of any damage recovery process.
Better Suspension System
Although, the utility of the suspension system totally depends upon the weight of the off-road trailer. If it's a luxury trailer, choose the suspension that could support between 10,000 to 15,000 pounds.
Brake System
There must be an independent brake system for each tire. Use an electric brake system in addition to a mechanical one. In case, one has any issue the other will be there to have your back.
All Terrain Tires 
Tires are significant as they tract with the ground and provide a reasonable amount of friction that stops the trailer from sliding. Use all-terrain tires or mud terrain tires for better performance during traveling.
Better Ground Clearance 
The trailer is going to pass through rocks. It means that ground clearance is a critical factor that you need to care about. Use the model of trailer that has dual-axle hydraulic lift frames. It will bring more stability to the vehicle while extending its capacity to carry more weight and produce more clearance when needed.
Outside Showers 
If you are looking for a small trailer, don't go for an inside shower. It will occupy plenty of space. Rather, outdoor showers will give you an incredible solution to wash your clothes, boots, children, etc. without making any mess inside.
Solar Panels
Some trailers already have preinstalled wiring for solar panels. It means you don't need extra wires to connect the controller to the panel.
Kitchen 
It depends on your desire, and what kind of kitchen appliances you want in your off-road trailer such as an oven, microwave, fridge, etc. The higher number of cooking equipment means you need a bigger trailer.
Beds 
Usually, trailers have sleeping beds that stay as bed. It means that you will not convert it into a sofa. However, other options for beds include bed ends, bunk beds, sofa beds, etc.
Storage Space
You are going for camping so there must be enough space that could handle all the stuff easily that is required during travel.
On Board Generator
There must be an extra option in the trailer where you could place your aftermarket purchase generator. You can use the generator in case of an emergency.
Climate Control AC
Climate control AC will help to retain the temperature moderate both during summer and winter.
Better Ventilation 
There must be a fan instead of a thermostat that could control the ventilation of the trailer. Use rain sensitive detector that automatically closes during rain. It will help to keep your trailer clean from rainwater.
Advantages of Off-Road Camping Trailers
Off-road trailers are a great choice for caravanners and travelers equally because they are intended to withstand rough scenarios. They have a frame with shock absorbers that have enough sustainability to survive on bumpy roads and lands.
Versatility and Mobility
One of the most significant advantages of off-road camping trailers is their versatility. Open lands are difficult to travel because there will be miles where you don't find any home or a sign of humans. However, Off-road camping trailers solve the problem and make it easy to reach far land that used to be considered impossible to access. These rigs have plenty of area for accommodation and storage of food without the fear of being perished.
Comfort and Convenience 
Off-road camping trailers have a system for weather-controlled air conditioners, microwaves, cooktop stoves, storage cabinets, treated plywood floors, and bathrooms with a toilet and shower. There are also additional amenities available in different models depending upon the one you choose for yourself to ensure the level of comfort and convenience you desire.
Durability and Reliability
When you are choosing a recreational vehicle make sure that its quality must be high. It will be better if the frame is made of aluminum from the best RV brand. It will not only enhance the life of the trailer but also provide you an edge to cover an extra mile in the open terrain.
How to Choose the Right Off-Road Camping Trailers?
There are a lot of factors that come into place when you choose the right off-road camping trailer for you. The most important one is the budget, space, and amenities. If your budget is high, you select the trailer with most of the facilities that lies into the category of luxury trailer. However, in the case of a middle-range budget, you don't need to compromise on a few things such as the material of construction, storage, tire type, power generation mechanism, and waterproof floor.
Popular Off-Road Camping Trailer Brands
There are a lot of brands that offer the best off-road camping trailers. Here is the list of brands with model
➜ Black Series off-road travel trailers
➜ Bruder EXP-6
➜ Opus OP 15 Hybrid Caravan
➜ Black Series HQ21
➜ BRS Offrad Pursuit
➜ Taxa Outdoors Woolly Bear
Conclusion
Now it's easy to leave the noisy city and explore the far-stretched land with off-road camping trailers. These trailers provide you every amenity during your journey that you could imagine without compromising on mobility and versatility. You can simply retain your pace and control your map even leaving the typical roads that make your adventure more interesting and worthier.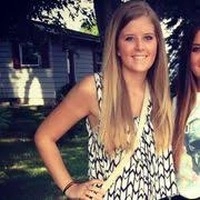 Ferona Jose is a passionate travel writer and blogger at Travelistia. She has traveled throughout Europe, Asia and the Americas. Her writing focuses on cheap travel destinations, travel experiences, cultural insights, and travel hacks.