Not all travelers want to kick back and relax during their vacation. Some love an adrenaline rush and excitement when exploring a new place — and the perfect way to get that rush while also sightseeing is with some fast and fun water sports excursions.
While you can find them anywhere, lakes are typically the best overall setting, since you usually have calmer, more controlled conditions, making it easier for beginners to learn the sport and more enjoyable for seasoned pros.
Some of our favorites for accessible, active, and fun sports on the water are wake surfing and kneeboarding, which give you a great way to explore your aquatic surroundings while having a blast. And a great way to find and book water sports adventures during your travels is with GetMyBoat, a platform for booking all sorts of boat rentals and on-the-water activities, in thousands of destinations worldwide.
Wake surfing, in particular, has gained immense popularity in recent years. It provides an amazing blend of adrenaline-pumping action and a relaxing connection with the water — when you're riding the wake behind a boat, you get to enjoy the beauty of the open waters, and you get surfing without the hassle of paddling out and trying to catch a wave on a beach.
It's fun for both kids and adults and passengers onboard the boat get to enjoy watching others participate in the sport while they cruise a beautiful lake. Wake surfing is also a very accessible water sport. Beginners can find their balance and get the hang of riding the wake quite quickly, thanks to the support of the boat's wake and the forgiving nature of the sport.
Kneeboarding is another accessible option that combines the thrill of waterskiing with the wave-riding techniques of surfing while maintaining a lower center of gravity for better balance and beginner-friendliness.
But what really sets kneeboarding apart is its adaptability — because a kneeboard requires less momentum for the rider to stay up, compared to something like water skiing, riders can choose to take it slow to enjoy a leisurely cruise across the lake, or amp up the speed and attempt some tricks and spins. This versatility makes kneeboarding a fantastic option for individuals of all skill levels, from novices to experienced enthusiasts.
If those sound fun to you, and you're seeking the best destinations to experience wake surfing and kneeboarding, look no further — here are the top five locations that are ideal for water sports activities.
Lake Tahoe, California/Nevada, USA
Sitting in the heart of the Sierra Nevada mountains, Lake Tahoe is renowned for its crystal-clear waters and stunning alpine landscapes. It's a haven for water sports thanks to its vast, calm waters and quiet bays like Emerald Bay, where you can get away from boat traffic and learn how to ride.
Lake Tahoe provides an ideal setting for both wake surfing and kneeboarding. The picturesque surroundings add an extra layer of magic to your water sports experience, but be aware, the water can be very cold, so you may want to bring a wetsuit onboard if you're a beginner and plan on falling into the water often!
Lake Powell, Utah/Arizona, USA
Lake Powell is like an oasis in the middle of the desert landscape that is created by man to store water. With time the lake becomes a point for carrying out a diverse range of activities from the most relaxing to outrageously thrilling such as fishing, lounging in the pool, wakeboarding, waterskiing, and kneeboarding. Don't forget the chance to watch the world's largest stone bridge Rainbow Bridge National Monument.
Lake Wanaka, New Zealand
Lake Wanaka is the fourth largest lake that spans a region of around 74 square miles and has a depth of 980 ft. The lake is situated around the southern Alps part of New Zealand and acts as a gateway to Mt Aspiring National Park. Water sports enthusiasts come to the lake for adventurous activities like kayaking and wake surfing.
Wanaka has a phenomenal landscape that makes it a center of attention for international filmmakers as it appears in several movies including The Lord of the Rings, The Hobbit, The Legend of S, etc.
Lake Garda, Italy
Lake Garda is situated in the northern region of Italy where it connects with three provinces Verona, Brescia, and Trentino. It's an incredible lake carved out by the glaciers of the Alps mountains where you can have thrilling experiences of wakeboarding and kneeboarding. The shoreline of the lake is dotted by a small town so you can drive around the entire lake by car or boat.
Okanagan Lake, British Columbia, Canada
Okanagan Lake spans 135 km and is the Destinations for Water Sports Adventures such as wake surfing, charter boating, kayaking, and kneeboarding.
The summer climate and picturesque surroundings of the lake are refreshing for travelers to explore the hidden coves, tombs, and marine life. The average temperature on the lake is moderate even in July like 19-23 C.
Staying Safe During Your Adventures
When you start your journey to Lake Okanagan, Lake Garda, etc. make sure to wear your safety gear to avoid all sorts of mishaps during your adventure in the water. If you're a beginner or even an expert in water sports, it is best to take an experienced instructor with you because some of these lakes are more than 900 ft deep.
Create your Itinerary in a way to visit places and have adventurous experience with wake surfing and kneeboarding that helps you to collect some lasting memories in your life. These lakes provide a soothing environment to their visitors. For additional beauty, they have the backdrop of glaciers, mountain ranges, rolling hills, and forests.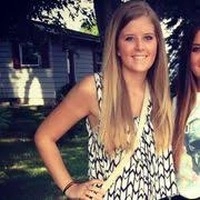 Ferona Jose is a passionate travel writer and blogger at Travelistia. She has traveled throughout Europe, Asia and the Americas. Her writing focuses on cheap travel destinations, travel experiences, cultural insights, and travel hacks.