Are you looking for a family getaway that will be fun for everyone, especially your kids? From exploring the heart of Florida to experiencing the island charm of Hawaii, there are many fun places to travel with kids that cater to families with children.
In this blog, we have compiled an exciting list of family-friendly destinations all over the world that offer a wide range of activities and attractions for both kids and adults. From exploring the capital with your little ones to discovering the untamed fun in Montana, we have got everything covered. So pack your bags and get ready to create some unforgettable memories with your family!
Unraveling Family-Friendly Destinations
When it comes to planning a family vacation, finding the best family-friendly destinations is key. You want to create lasting memories and ensure that every family member has a great time. Luckily, there are plenty of options out there that cater to family fun and adventure. From the sandy beaches of Florida to the bustling city of San Diego, there's a perfect place for every family.
Explore attractions like the San Diego Zoo or spend a day at a waterpark. In New York, take a sightseeing tour or visit one of the many museums. For some outdoor fun, head to the sand dunes in Montana or go skiing in Colorado. No matter where you choose to go, there are endless opportunities for family travel in the United States. So grab your stroller and get ready for a memorable family trip!
1. Discover Orlando: The Heart of Florida
Unlock the magic of Orlando, the heart of Florida. This vibrant city offers an unforgettable experience for families with its world-renowned theme parks. Embark on an adventure at Disneyland, where thrilling rides and beloved characters come to life. Immerse yourself in nature at Orlando's zoos and aquariums, discovering the wonders of wildlife.
For outdoor enthusiasts, there are plenty of family-friendly activities like kayaking and hiking to enjoy. Orlando truly is the perfect place for a fun-filled family vacation, offering something for everyone. Whether you're exploring the enchanting Wizarding World of Harry Potter or basking in the sun at a beautiful beach resort, Orlando ensures that every moment is filled with excitement and cherished memories.
2. Zoo Adventures across the USA
Discover fascinating wildlife and learn about different animal species and their habitats through zoo adventures across the USA. Engage in interactive exhibits and educational programs designed specifically for kids, allowing them to delve deeper into the wonders of nature.
From the historic San Diego Zoo in California to the diverse marine life at the Florida Pier, there are countless opportunities to create unforgettable memories with your family.
Whether you're observing penguins in New York or swimming with dolphins in Florida, each zoo offers a unique experience for both younger and older kids. So pack your stroller and embark on a journey through the United States, exploring the amazing wildlife and creating lasting memories with your family.
3. Hawaii for Kids
Embark on a captivating family adventure in the beautiful islands of Hawaii. Engage in exciting outdoor activities like snorkeling and hiking, immersing your kids in the wonders of nature. Discover the unique culture and traditions of Hawaii through interactive experiences that will create unforgettable memories.
From the beautiful beaches to the lush landscapes, Hawaii offers the perfect place for your family trip. With opportunities to spot dolphins, turtles, and even penguins, Hawaii is a paradise for animal lovers.
Whether you're exploring the sand dunes or sightseeing in the vibrant cities, Hawaii has something for everyone. Experience the island charm and create lifelong memories with your loved ones in this great place of natural beauty and cultural heritage.
4. Fun at Disneyland, California
Experience the enchanting magic of Disneyland in California, a perfect place for a fun-filled family trip. Let your kids enjoy the thrilling rides and meet their favorite Disney characters, creating lifelong memories. Immerse yourselves in the vibrant and joyful atmosphere of the theme park, where every moment is filled with wonder.
Disneyland, located in Anaheim, California, is known as the happiest place on earth and offers endless entertainment for all ages. From the Wizarding World of Harry Potter to the iconic Sleeping Beauty Castle, there's something for everyone to enjoy.
Explore the various themed lands, indulge in delicious ice cream, and make a day trip to nearby attractions like the San Diego Zoo or the beautiful beaches of Southern California. Disneyland truly is a paradise for kids, where imagination and adventure come to life.
5. Washington: Exploring the Capital with Kids
Explore the historical and cultural treasures of Washington, D.C. Visit iconic landmarks like the White House and the Capitol Building. Engage in interactive museums and educational experiences for kids. Take a stroll through beautiful parks and enjoy outdoor activities.
Discover the rich history and vibrant atmosphere of the nation's capital. Explore the fascinating exhibits at the Smithsonian museums and learn about American history and science.
Don't miss the opportunity to witness the changing of the guard at Arlington National Cemetery, a moving experience for the whole family. Enjoy a boat tour along the Potomac River and catch glimpses of dolphins and turtles. Washington, D.C. offers a perfect blend of educational and entertaining experiences for a memorable family trip.
6. Mexico: A Blend of Culture and Fun for Families
Mexico, a country known for its vibrant culture and breathtaking landscapes, offers a perfect blend of history and fun for families. Explore ancient ruins that tell fascinating stories of the past, immersing yourself in the rich heritage of this incredible destination. Indulge in delicious cuisine and traditional festivals, experiencing the true essence of Mexico.
The country's pristine beaches and family-friendly resorts provide a relaxed and enjoyable setting for creating lasting memories. From the bustling streets of Mexico City to the tranquil coastal towns, there is something for everyone in Mexico.
Immerse yourself in the vibrant energy and warm hospitality of this great place, where culture and fun come together seamlessly.
European Getaways: Perfect for the Whole Family
Plan an unforgettable family adventure in Europe's top destinations. Discover the charm and beauty of historic cities, picturesque landscapes, and diverse cultures. Europe offers a perfect place for a family trip, with family-friendly activities and attractions in every corner. Immerse yourselves in the rich traditions and create lifelong memories with a family getaway in Europe.
From the sunny beaches of the United States to the snow-capped mountains of the Alps, Europe has something for everyone. Whether it's sightseeing in Rome, skiing in the Swiss Alps, or exploring the wizarding world of Harry Potter in London, there are endless options for a fun-filled vacation. So pack your bags, grab your stroller, and get ready to explore the best places in Europe with your kids.
7. Maine: Nature's Playground for Kids
Maine, with its scenic landscapes and natural wonders, is a perfect fun place to travel with kids and families seeking adventure and outdoor fun. Hike through the lush trails and spot wildlife in their natural habitats. Engage in fishing activities, where kids can learn the art of catching their own meal.
Maine's charming coastal towns and beautiful beaches offer a picturesque backdrop for family bonding. Immerse your kids in nature's playground, where they can build sandcastles, collect seashells, and enjoy the refreshing ocean breeze.
Explore the rugged sand dunes and take in the breathtaking views. Maine truly offers a family-friendly environment, creating unforgettable memories for both young and older kids.
8. Italy: A Toddler's Journey through History
Embark on a captivating journey through Italy's rich history with your toddler. Explore ancient ruins and iconic landmarks like the Colosseum and the Leaning Tower of Pisa. Engage in interactive experiences specifically designed to captivate young children and ignite their curiosity. Don't miss the opportunity to indulge in delicious Italian cuisine and treat your little one to authentic gelato.
As you explore Italy's historical sites, create precious memories that will last a lifetime and introduce your toddler to the wonders of this culturally vibrant country. Italy is the perfect place for a family trip, where history comes alive and young minds can be inspired.
9. Beachside Fun in Maui
Discover the breathtaking beauty of Maui's stunning beaches with your family. Engage in exhilarating water activities like snorkeling and kayaking, immersing yourselves in the vibrant marine life that thrives beneath the waves. Building sandcastles on the beach will create timeless memories for your little ones, sparking their imagination and creativity.
As you venture into the ocean with a snorkel, be prepared to be amazed by the kaleidoscope of colors that unfold before your eyes, as vibrant tropical fish swim gracefully among vibrant coral reefs. After a day of beachside adventures, indulge in the mouthwatering local cuisine while soaking in the picturesque beach views, enjoying every bite of delicious flavors.
10. Boston: Endless Attractions for Kids
Immerse your kids in history by exploring the Freedom Trail, a trail that takes you through the city's rich historical landmarks. Engage their curiosity at the interactive exhibits of the Boston Children's Museum, where they can learn and play at the same time.
For an unforgettable aquatic experience, head to the New England Aquarium and marvel at the colorful marine life. If your kids are sports enthusiasts, make sure to catch a Red Sox game at Fenway Park and feel the excitement in the air.
Take a leisurely stroll along the picturesque Charles River Esplanade, which offers beautiful views and opportunities for outdoor fun. With these endless attractions, Boston is a great place for a family trip.
11. Montana: Fun Destination for Kids
Embark on an adventure-filled journey exploring Montana's national parks. Witness the majestic beauty of Yellowstone National Park and take a scenic hike through Glacier National Park. Experience the excitement of spotting wildlife in their natural habitat and discover the thrill of white-water rafting on Montana's pristine rivers.
Montana is the perfect place for families looking to create unforgettable memories with their kids. Whether it's exploring the wonders of nature or engaging in thrilling outdoor activities, Montana offers something for everyone.
So pack your bags and get ready for an untamed adventure in this great state of America. Montana awaits with its awe-inspiring landscapes and endless opportunities for family fun.
12. Michigan: Fun Place for Kids
Looking for a family-friendly destination that combines fun and learning for kids? Consider Michigan! This diverse state offers a wide range of attractions that will captivate young minds. Start your adventure at the Ann Arbor Hands-On Museum, where little ones can engage with interactive exhibits and unleash their creativity.
For a deeper dive into science, head to the Michigan Science Center in Detroit, where children can explore the wonders of the natural world through hands-on experiments. In Grand Rapids, the Children's Museum provides a day of fun and learning with its imaginative play areas and educational exhibits.
For a dose of history, the Henry Ford Museum in Dearborn offers a journey through Michigan's rich past. And if your kids crave thrills, take them to Michigan's Adventure amusement park for an adrenaline-pumping experience on roller coasters. Michigan truly is a perfect place for family travel with its combination of fun and educational experiences.
13. Canada: A Mixture of Adventure for Kids
Canada offers a mixture of adventure and learning for kids. Explore the vibrant city of Toronto, home to the iconic CN Tower. Immerse your kids in history at the historic sites of Quebec City.
Experience the beauty of nature in Banff National Park, where they can learn about wildlife and ecosystems. Visit the fascinating Royal Ontario Museum and discover ancient artifacts.
And for a thrilling day, enjoy Canada's Wonderland amusement park with its exciting rides and attractions. Canada provides a perfect blend of adventure and education for kids, making it an ideal destination for family travel.
14. England: An Enchanting Getaway for Kids
Explore the enchanting wonders of England with your kids and create unforgettable memories. Embark on a magical journey to Warner Bros. Studio Tour London, where they can discover the world of Harry Potter.
Immerse yourselves in history as you explore the Tower of London and catch a glimpse of the awe-inspiring Crown Jewels. Feed their curiosity at the esteemed British Museum, where they can learn about ancient civilizations.
Get a bird's-eye view of London by taking a ride on the iconic London Eye and marvel at the panoramic views. Witness the grandeur of Windsor Castle and be captivated by the Changing of the Guard ceremony. England is full of enchantment and adventure for kids of all ages.
15. Texas: Fun Places for Kids!
Experience the thrill of adventure at Six Flags Over Texas, where your kids will be delighted by the exhilarating rides and entertainment. Witness the beauty of marine life at the Texas State Aquarium, where they can explore vibrant exhibits and get up close with dolphins and sea lions.
For a dose of education and wonder, visit the Houston Museum of Natural Science and immerse yourselves in fascinating exhibits.
The Perot Museum of Nature and Science offers a fun and interactive learning experience for the whole family. And no visit to Texas is complete without experiencing the vibrant culture of San Antonio's River Walk and the historic Alamo. In Texas, everything truly is bigger – especially the fun for kids!
16. Tranquil Spa Retreats for Families
Indulge in relaxation and rejuvenation at a family-friendly spa retreat. Experience soothing massages and pampering treatments together as a family. Enjoy the tranquil atmosphere and beautiful surroundings of the spa. Take advantage of the wellness activities and programs offered for families.
Create lasting memories while bonding with your loved ones in a peaceful setting. Whether it's unwinding with a massage, practicing yoga on the beach, or simply enjoying the serene surroundings, spa retreats provide the perfect place to escape the stresses of everyday life and focus on quality time with your family.
From luxurious beach resorts in Florida to secluded retreats in the mountains, there are spa destinations across America that cater to families seeking relaxation and tranquility. So go ahead, and treat yourself and your family to a well-deserved getaway at a family-friendly spa retreat.
17. Disney Adventures
Experience the magic of Disneyland and meet your favorite Disney characters. Enjoy thrilling rides and attractions at Walt Disney World Resort. Immerse yourself in the enchanting world of princesses and fairy tales. Witness the spectacular parades and fireworks shows at Disney parks.
Create lifelong memories with your family at the happiest place on earth. Whether it's exploring the whimsical wonders of Fantasyland or embarking on an intergalactic adventure in Tomorrowland, Disney offers a perfect place for family travel.
From the iconic Cinderella Castle to the thrilling Space Mountain, there are mile upon mile of fun-filled attractions for kids of all ages. Don't forget to indulge in some delicious ice cream, take a day trip to the nearby beach resorts, and keep an eye out for turtles and dolphins while sightseeing. Disney adventures are a great way to make unforgettable memories with your family.
18. National Parks in the USA
Discover the breathtaking beauty of national parks in the USA, where you can immerse yourself in nature and create lifelong memories with your family. These protected areas offer stunning landscapes and diverse wildlife, captivating visitors with their rich history and cultural significance.
Whether you're hiking through majestic mountains, camping under a starry sky, or simply enjoying the serenity of a scenic vista, national parks provide the perfect opportunity for families to reconnect with nature and engage in outdoor activities.
From the sand dunes of Florida to the snow-capped peaks of Montana, the United States boasts some of the best places for travel. So grab your hiking boots, pack a picnic, and embark on an adventure to explore the wonders of America's national parks.
19. Water Parks for Kids
Immerse your family in the exhilarating world of water parks specially designed to delight kids. Experience the sheer joy and excitement as you dive into a world of thrilling water slides, lazy rivers, and splash pads.
Beat the summer heat as you explore a variety of water-based attractions and interactive play areas. Feel the rush of adrenaline as you brave the wave pools and water coasters.
These exciting water parks offer endless opportunities for families to create unforgettable memories together. So pack your swimsuits, grab your sunscreen, and get ready for an adventure-filled day at the water parks that are perfect for kids of all ages.
20. Aquariums in the USA
Immerse yourself in the captivating world of marine life by visiting aquariums in the USA. These aquatic wonderlands offer a fascinating glimpse into the underwater realm, where you can discover a diverse range of colorful fish, majestic sharks, and other awe-inspiring creatures. As you explore the exhibits, you'll also have the opportunity to learn about conservation efforts and the importance of protecting our oceans.
Witness captivating animal shows and participate in interactive experiences that will ignite your child's curiosity and love for marine life. Whether you're in Florida, California, or even New York, there are plenty of aquariums across the United States that provide the perfect place for a family trip filled with educational experiences and unforgettable memories.
21. Museums for Kids
Spark your child's imagination and foster their love for learning by taking them to kid-friendly museums. These institutions offer interactive exhibits that make education both fun and engaging.
Kids can explore a wide range of topics, from science and history to art and technology, all while participating in hands-on activities and experiments that promote critical thinking skills. Museums provide a wonderful opportunity for families to create lasting memories while discovering new knowledge together.
So whether you're in Florida, California, New York, or anywhere else in the United States, be sure to include a visit to a museum on your family trip itinerary. With so many great places to choose from, there's always something exciting to learn and explore.
22. Visiting Toy Stores Across the USA
Step into a world of wonder and excitement at toy stores across the USA. Explore a wide selection of toys, games, and collectibles for all ages. Discover unique and hard-to-find toys that will delight your child. Experience the joy of browsing through aisles filled with endless possibilities.
Create magical moments as you choose the perfect toy together. From the wizarding world of Harry Potter in Florida to the iconic toy stores in New York, the United States offers the best places for family travel.
Whether you're in San Diego visiting the world-famous zoo or strolling along the pier in Los Angeles, there are toy stores in every corner of America waiting to be explored. So grab the stroller and embark on a family trip filled with dolphins, penguins, and sea lions. Let your kids' imaginations run wild as they discover the perfect place to find their next favorite toy.
23. Libraries for Kids in the USA
Cultivating a love for reading and storytelling is an essential part of a child's development, and kid-friendly libraries in the United States offer the perfect place to embark on this literary journey. These libraries boast a vast collection of children's books, ranging from beloved classics to exciting new releases, ensuring there is something to capture the imagination of every young reader.
But it doesn't stop at simply borrowing books – these libraries go above and beyond to engage children in storytelling sessions and interactive reading programs. By immersing themselves in these activities, children can not only enhance their language skills and imagination but also develop a lifelong passion for literature and learning.
So, whether you're in New York, Los Angeles, or anywhere in between, make sure to visit these libraries and inspire your child's love for reading.
24. Film Locations to Visit with Kids
Step into the enchanting world of movies and embark on a unique family adventure that combines travel and cinema. Visit iconic film locations and immerse yourself in the magic of Hollywood. Discover familiar settings from your favorite films and TV shows, allowing your children to relive unforgettable movie moments. Capture memorable photos as you explore behind-the-scenes experiences.
From filming locations in Florida and New York to the wizarding world of Harry Potter in Orlando and the sunny beaches of California, there are plenty of perfect places to explore.
Whether it's sightseeing in Los Angeles or enjoying a day trip to the San Diego Zoo, these film locations offer a blend of entertainment and education for both younger and older kids. Make lasting memories as you step into the scenes of your favorite films and let the magic of movies transport you to a whole new world.
25. Creating a Vacation Scrapbook with Kids
Creating a Vacation Scrapbook with Kids is a wonderful way to document and preserve your family vacation memories. Encourage your kids to express their creativity by collecting mementos such as tickets, maps, and photographs from your trip.
They can use these items to create a personalized scrapbook that captures the essence of your family adventure. Write down memorable moments and personal reflections to add a heartfelt touch to the scrapbook.
This cherished keepsake will not only serve as a reminder of the fun you had together but also provide a wonderful bonding experience for the whole family. Let your kids unleash their imagination and create a unique treasure that they can look back on for years to come.
Frequently Asked Questions
How to Plan a Fun Family Vacation that Kids Will Love?
Ensure your family vacation is a hit with the kids by considering their interests, researching family-friendly destinations and accommodations, including age-appropriate activities and attractions, allowing for flexibility and downtime, and involving them in the planning process. Make it a trip they'll never forget!
What Makes a Trip Memorable for Kids?
Engaging and interactive experiences that capture their imagination, along with fun-filled activities tailored to their interests, create memorable trips for kids. These trips also provide opportunities for learning and discovering new things while spending quality family time together. The memories created during these vacations will last a lifetime.
What are some fun outdoor activities for families with kids?
Some fun outdoor activities for families with kids include exploring nature through hikes and trails, playing outdoor games like frisbee and soccer, going on camping or glamping trips, and enjoying water activities such as swimming, kayaking, or paddle boarding. These activities provide a refreshing way for families to bond and create lasting memories together.
Are there any family-friendly vacation spots that offer educational opportunities?
There are plenty of family-friendly vacation spots that offer educational opportunities. National parks and museums provide a perfect blend of fun and learning for families. Examples include the Smithsonian Institution, Yellowstone National Park, and Colonial Williamsburg. Educational vacations are a great way to teach children about history, science, and culture while still having a fantastic time.
What are some tips for traveling with young children?
Here are some helpful tips to make traveling with young children easier:
Plan ahead and create a packing list for your kids' essentials.
Pack plenty of snacks, toys, and entertainment to keep them occupied during the journey.
Take regular breaks to allow them to stretch and move around.
Choose kid-friendly activities and accommodations when planning your trip.
What are some budget-friendly options for family getaways?
Looking for affordable family getaways? Consider camping, where you can enjoy the great outdoors without breaking the bank. National parks also offer budget-friendly activities like hiking and wildlife watching. Staycations can be a cost-effective alternative, allowing you to explore your local area. And don't forget to search for family-friendly hotel deals or vacation rentals with kitchens to save on food costs.
Conclusion
In conclusion, family vacations are a perfect opportunity to create lifelong memories and strengthen bonds. Whether you're exploring the magical world of Disney, relaxing on the beautiful beaches of Hawaii, or immersing yourself in the rich culture of Europe, there are endless possibilities for fun family getaways.
From visiting national parks and aquariums to discovering film locations and creating vacation scrapbooks, each destination offers unique experiences for kids of all ages.
So pack your bags, gather your loved ones, and embark on an adventure that will be cherished for a lifetime. Book your next fun places to travel with kids today and make unforgettable memories together.
Read Also:
16 Must-See & Things To Do in Rochester NY
18 Best Things to Do in Jackson, Mississippi (in 2023)
Carlsmith Beach Park – All You Need to Know BEFORE You Go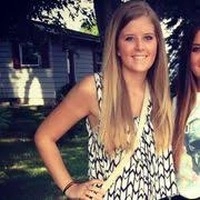 Ferona Jose is a passionate travel writer and blogger at Travelistia. She has traveled throughout Europe, Asia and the Americas. Her writing focuses on cheap travel destinations, travel experiences, cultural insights, and travel hacks.