The beauty of flowers is like a gift of nature that surprises everyone with vibrant colors and fascinating fragrances. Flower blossom is such an awesome thing to notice people commonly travel across the globe to be entertained by it.
They are powerful enough that if you place a simple bouquet in your living room, it will completely transform the look of the place. So it is worth knowing about the most beautiful flowers in the world. Let's get into the unique and compelling list of 10 Most Beautiful Flowers in the World given below.
1. Iris
Iris has an unusual petal structure that resembles the fleur de lis symbol. It is the great combination of purple and white that gives a boost to the look of the flower against the green carpet of grass. The center petal stands separately a little higher than others and is botanically termed as standard. Its blooming season is between May to June.
2. Cherry Blossom
Cherry Blossom is a reddish-white flower and a symbol of spring and renewal. When it blooms, it feels like nature is on the project of charging itself for the upcoming season. Cherry Blossoms bloom for a very short time of two weeks. It is considered a sign of good luck and prosperity.
3. Lilac
Lilac has a soft purple color and symbolizes purity and innocence. It is biologically from the family of olives. It has the strongest fragrance that spreads soon and indicates its presence in the area. That's what makes them a perfect choice to use in perfumes, soaps, and other cosmetic products.
4. Bird of Paradise
The flower derives its name from its incredible resemblance with multicolored birds. The best thing about the bird of paradise, it blooms all around the year. It has more than 36 deep yellow spikes with a touch of blue. These flowers only survive in hot climates but in cold regions, they can grow only indoors.
5. Water Lily
Water lilies are pond flowers with gorgeous pink and yellow colors. They are rich with petals that close at night and open in the morning. They have a peak season between June to August for blooming. You can find them easily in the United States and Canada.
6. Dahlia
Dahlia has different colors such as peach, red, white, etc. They have the most vibrant colors with gorgeous rich petals. The hue of color changes from darker to light from the same color. They are usually present in the warmer zone because they cannot survive in the winter season.
7. Lotus
Lotus has a remarkable combination of white, pink, and yellow. It looks like a real masterpiece of nature with symmetrical dimensions. It is widespread in the Asian region from India to Sri Lanka. It's also present in the Middle East and is a national flower of Egypt.
8. Marigold
Marigolds have three different types: Signet, French, and African. They grow very fast and bloom all day in the sun. Marigolds are repellent to a few animals like rabbits and deer as they don't like their odor.
9. Orchid
Orchids are unique in shape and different in color. They are purple in color and mostly found in southern Central America and in the country closer to the Andes Mountains. They bloom in the early spring season and retain their colors for months.
10. Rose
Rose is one of the best flowers and is available in multiple colors. However, the most famous one is obviously red. Most artists use roses in their paintings like Paul Cezanne, Claude Monet, etc. No flower is better than a rose to present as a gift on special occasions.
Read Also: Discovering the Ecological Wonders of the Florida Keys and Key West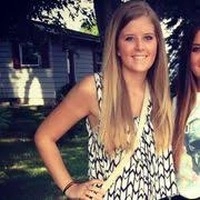 Ferona Jose is a passionate travel writer and blogger at Travelistia. She has traveled throughout Europe, Asia and the Americas. Her writing focuses on cheap travel destinations, travel experiences, cultural insights, and travel hacks.