If you're looking for a vast mountain range, amazing glaciers, diverse flora and fauna, and crystal-clear lakes, look no further than discovering Alaska.
It's the American State that will provide you with every opportunity for an adventure while discovering the peculiar natural beauty. Alaska is the place that will awaken your instinct by experiencing dog sledding, whale watching, and whitewater rafting.
Let's explore more about how you should be discovering Alaska in a better way and make your journey more thrilling and adventurous.
Map of Alaska – Where is Alaska Located?
Museum of the North
The Museum of the North is a fascinating place to discover more about Alaska's wildlife, people, and destinations. The building of the Museum is a more iconic architecture that provides a distinctive sense of the state.
It has the most artistic treasure available for you when Discovering Alaska such as a Rose Berry Art Gallery that illustrates the full spectrum of Art from ancient Inuit ivory carvings to contemporary sculpture and paintings.
White Pass & Yukon Route Railroad
White Pass & Yukon Route Railroad was built in 1898 for the transportation of gold from Alaska to Canada. It's great to watch the natural scenery from the height of 3,000 ft along the curving tracks passing through waterfalls, forests, gorges, and mountains.
The route is a significant piece of infrastructure that remind the historic days of the Klondike Gold Rush. It's charming to travel in old-fashioned vintage trains with wider windows.
Denali National Park and Preserve 
Denali National Park is one of the top visited destination of Alaska that stretch to around six million acres. It carries serval natural treasures from lakes, rivers, forests, sand dunes, etc.
The park is a perfect place for outdoor activities for everyone. For a bird eye view, you can book your tickets for a helicopter trip over the scenic landscapes. However, you can have a hiking tour, and camping among the tall trees.
Juneau Whale Watch 
Juneau is a playground for whales where you can hire a cruise with a private cabin to see your mammal friends. It's incredible to have a closer encounter with marine mammals that leave an imprint on your mind for a lifetime.
During the summer season, humpback whales come to the water of Alaska for feeding krill. You can also rent a jet boat for not only watching whales, but also sea lines, bald eagles, and other wildlife.
Hubbard Glacier 
Hubbard Glacier just looks like a sleeping giant that lies on the coast of Yakutat and a must place to visit when discovering Alaska. These glaciers are gigantic and cover a distance of more than six miles. It's very common to see mountains up to 3 to 4 stories tall with a face of 400 ft. When you are on a cruise, it's difficult to come close to the glaciers because of the thick ice.
Anchorage Market 
Anchorage Market is the perfect family attraction for tourists to explore the Diamond Center Mall on 88th Ave. It only runs for five months a year from mid-May to mid-September, and three consecutive days a week starting from Friday. You can buy clothes, artwork, eat local foods and watch live entertainments.
Seuss House 
It's the mystery house of Alaska and you will realize when you see the 185 feet tall skinny tower stand alone among the thousands of trees and rushing river.
It's a private house located between Willow and Talkeetna that strike the curiosity of the person how they build the house with the cranes or something other.
Kenai Beach 
Kenai Beach is a source of attraction to tourists because of the massive Kenai River salmon fish. You see a number of people just throw their lines in the river and wait for a miraculous salmon to come to the surface with their hook. Meanwhile, if you like to play golf, you can also hit the golf course or have tea time with your family.
Kennicott Ghost Town
It's the less crowded town in Alaska and has long been abandoned by the people who used to live here. In 1900, the town was bustling with people because a lot of people come to find fortune in copper mines.
The community has everything from shops, salons, schools, and post offices. However, the mine dried up with time and people migrated to other places.
Read Also: Where to See The Northern Lights in the United States
Tongass National Forest 
Tongass National Forest covers 16.7 million acres and makes it the largest forest in the United States. It has inside passages for strolling that provide chances to see the breathtaking vistas of the wild such as eagles, bears, etc. It's incredible to experience a sled dog ride on glaciers and learn new things about fisheries management.
Great Kobuk Sand Dunes 
Great Kobuk Sand Dunes create 30 miles of towering dunes that depict a copy of the Sahara in the Arctic Circle. Kobuk Valley shows how around 14,000 years ago glaciers began to retreat and left behind dunes of sand.
These sand dunes still have life on their surface in spite of being tundra where wolves, boxes, moose, and bears leave their footprints in the sand.
Chicken Stock Festivals 
Chicken Stock Festival is advertised as a music festival but music is just a part of it. The festival has an entire set of different activities that will fill your weekend with enjoyment.
At its climax, you just watch several helicopters come and throw around 1500 marshmallows at the charged crowd. Don't miss the festival, when you visit during the summer season.
Glacier Bay National Park and Preserve 
The National Park is the largest preserved area of Alaska that stretch to around 3.3 million acres. Most of the time travelers explore the park on cruise ships, during the visit you can ask questions from the National Park Ranger to learn more about the park.
One-fifth of the park's wildlife consists of marine life that includes harbor seals, sea otters, Stellar sea lions, orcas and humpback whales.
Jewell Garden
Jewell Garden is located in Skagway that is a real impression of beauty because of the bright, and cheerful surrounding landscapes.
The tea service is common for the guests where ingredients are coming straight through the original and fresh sources. You can also have a glassblowing experience in the open-air glass manufacturing studio.
Sea Crab Fishermen's Tour
It's the club that is famous for the Discovery Channel Series Deadliest Catch and now become one of Alaska's top visited attractions. When you hop on their ship, you will have a clear idea of what it looks like to be with a fisherman and face the frigid water of the north.
Aurora Express Bed and Breakfast 
Aurora Express Bed and Breakfast used to be an operational railroad carriage and now they're renovated to represent the different historical eras of Alaska.
The carriages that used to be the hospital cars in World War II, but now provide a unique accommodation experience to visitors.
World's Largest Chocolate Waterfall
20 feet chocolate waterfall put Anchorage on the map. It's the main reason Anchorage become famous because of the effort of Peter Eden who built the chocolate waterfall in 1994.
The fall contains around 3,000 lb of chocolate that passes through mixing systems and gushes out of the brass Kettles to give a mesmerizing experience to an observer.
Petroglyph Beach
Petroglyphs exist in many places around the world and the unusual place for to visit discovering Alaska. But in Alaska Petroglyph is drawn on the stones that are only visible during the low tides. It shows that around 8,000 years ago, the Petroglyph beach used to be the habitat for human settlement.
Husky Homestead
The best way to explore the frozen tundra of Alaska is by using traditional sled dogs. You just need the dozens of huskies with huge fur that are ready to work hard for you.
On the other hand, to a deeper understanding of huskies in the Alaskan culture and history, you can visit Homestead which is established by the four-time winner of the Iditarod Trail Sled Dog Race.
Sealaska Heritage Institute
Sealaska Heritage Institute is dedicated to preserving and representing the art, history, culture, and folklore of first settlers in the State.
You can see the hundred-of-year-old artifacts and hunting tools that tell the technology of those civilizations while discovering Alaska. It's the central place for the folks who are interested to explore the indigenous groups of Canada and the US.
Read Also: 
Top 20 Places to Go If You're an Adrenaline Junkie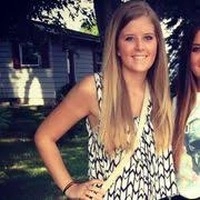 Ferona Jose is a passionate travel writer and blogger at Travelistia. She has traveled throughout Europe, Asia and the Americas. Her writing focuses on cheap travel destinations, travel experiences, cultural insights, and travel hacks.