A road trip is an exciting expedition until you get lost.
If you do, it can slowly turn into an unpleasant and chaotic event, to say the least. On the other hand, if you take the necessary precautions beforehand, it is easy to bounce back even if you get lost during the trip.
So before you rev up the car engine read these 5 tips that will save you if you are lost on a road trip.
1. Look Out For Road Signs
Paying close attention to road signs can definitely help you get back on track.
If you are traveling to a famous destination or a local spot that is well-known in the area, there will most probably be road signs in the vicinity to guide you to the place.
Some of them might be located in inconspicuous places so keep an eye out for them.
Road signs are the most reliable guidance sources since they are placed for safety purposes as well. If you come across warning road signs that indicate danger, construction work or broken roads make sure to take a detour.
2. Don't Park In Unknown Places
Avoid stopping at isolated or unknown places at all costs.
Don't pull over until you find a safe place to do so. 
Stay clear of hazardous places, dangerous slopes, slippery areas and any other terrain that's dangerous for you and your vehicle.
Try to find an active well-lit place where there are people or park by the side of a known road where there are amenities nearby.
It can get even more dangerous at night so park with caution and don't get out until you feel like it is safe to do so.
3. Use Tracking Apps or Devices
There are tons of tracking apps and devices available for road trip enthusiasts thanks to the digital era.
If you don't have GPS in your vehicle you can utilize tracking apps to find out your real-time location including the nearest landmarks.
Online apps like Scouts, All Trails and offline ones like Sygic, Copilot and Organic Maps are great for people who like to venture to unexplored trails and locations often.
You can also use Google Maps on your smartphone even if you don't have an internet connection in your location.
Recheck your physical route map if you have one to check for alternative routes.
4. Look For People
Take a good look around and see if you can find any people near the place you are in.
If there are any local shops or amenities near the area, you can ask the people who run the places.
There could be a situation where you are in an isolated spot.
In such events, try to get comfortable and wait till you see someone.
Don't panic, instead make the most of the situation by relaxing or eating something.
It is important to make sure the vehicle you are traveling in is comfortable especially since getting lost is not so uncommon sometimes on road trips.
A proper cooling/heating system, car fragrance and good seat covers can help you remain relaxed. Custom fitted sheepskin seat covers are soft and comfortable – just right for long road trips.
5. Take Pictures
Take pictures and videos of the place you are in.
It can prove to be very helpful especially if your calls don't go but your messages still seem to.
If your internet still works, you can use Google Image Search to find out what your location is. You can also put up a post about your spot with some details and pictures. If you're lucky, a friend may be nearby or someone with knowledge about the route can reply to your post soon enough.
Conclusion
It is important to not panic or get overly anxious when you get lost especially if you are traveling solo.
Being calm is the first thing you should do before proceeding with the other steps. You will be more prepared to get out of the situation.
Read Also: 
How to Travel Anonymously: Tips and Tricks
Unlocking Cheap Flights: Tips for Budget Travelers
Solo Travel: Top Tips from Seasoned Professionals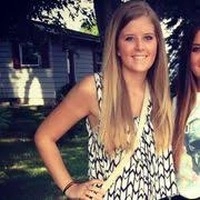 Ferona Jose is a passionate travel writer and blogger at Travelistia. She has traveled throughout Europe, Asia and the Americas. Her writing focuses on cheap travel destinations, travel experiences, cultural insights, and travel hacks.