If you're looking for a beach vacation, then Key Largo Beaches should be on your list. Known for its crystal-clear waters, white sandy beaches, and diverse marine life, it is the perfect destination for those seeking adventure and relaxation. In this post, we have compiled a list of the top 5 Key Largo beaches to explore.
From exploring the tranquil Far Beach to experiencing the past at Indian Key Historic State Park, we've got you covered. Each beach has its unique features that are sure to leave you in awe. So pack your bags, put on some sunscreen, and get ready for an unforgettable vacation at one of these beautiful beaches.
Why Largo Beaches Are a Must-Visit
Discovering the natural beauty of Key Largo beaches is a must for any beach lover. The tranquility of the Florida Keys allows you to immerse yourself in a peaceful and serene environment. The crystal-clear waters and pristine sandy shores offer a picturesque setting for relaxation and enjoyment.
Moreover, exploring the diverse marine life and coral reefs in the area is an experience like no other. From tropical fish to vibrant corals, there is an abundance of natural wonders to discover. Largo beaches also offer a wide range of activities for all beach lovers.
Whether you prefer swimming, snorkeling, or simply relaxing on the sand, there is something for everyone. With great beachfront accommodations, waterfront spas, and delicious snacks, Largo beaches are an ideal destination. Come and experience the beauty of the Sunshine State's finest beaches in Key Largo.
1. Exploring the Tranquil Far Beach
Tucked away from the crowds, the Beach offers a serene and secluded escape. Sink your toes into the soft white sand as you bask in the warm sunshine, or take a refreshing dip in the crystal-clear waters. Surrounded by lush mangroves, the beach is a haven of natural beauty.
Relax at one of the picnic tables and fire up the grills for a delightful BBQ experience. Far Beach is not just about unwinding – it's also a paradise for birdwatchers, providing the perfect spot to observe a variety of avian species.
Don't miss the breathtaking sunrise and sunset views that paint the sky in hues of gold and crimson. Explore the wonders of this hidden gem and create unforgettable memories.
Activities to Enjoy at Far Beach
At Far Beach, there's no shortage of activities to keep you entertained. Take a refreshing dip in the crystal clear waters and soak up the warm sunshine as you swim and sunbathe on the sandy shores. Dive into the underwater world with snorkeling, where you'll discover vibrant coral reefs and tropical fish.
For those seeking adventure, rent a kayak or paddleboard and explore the stunning coastline at your own pace. If fishing is your passion, cast your line and try your luck in the nearby waters.
For a more laid-back experience, indulge in a picnic with your loved ones or simply unwind with a good book while enjoying the serene ambiance. Far Beach truly offers something for everyone, making it an ideal place to create lasting memories.
2. The Scenic Beauty of Cannon Beach
Cannon Beach offers a picturesque and captivating landscape that attracts visitors from all over. One notable attraction is the John Pennekamp Coral Reef State Park, which is a hub for various water activities like snorkeling, kayaking, and paddleboarding. For those seeking natural beauty, Cannon Beach itself boasts crystal clear waters and stunning scenery, perfect for swimming and sunbathing.
Families can head to Harry Harris Beach, a family-friendly destination complete with picnic areas, playgrounds, and well-maintained facilities. Jacobs Aquatic Center Beach offers a unique experience with its man-made beach, featuring a large pool, splash pad, and water slides suitable for all ages.
If you're looking for a secluded and peaceful retreat, Far Beach provides the ideal setting with its breathtaking views and opportunities for snorkeling and diving. Cannon Beach truly embodies the scenic beauty that Key Largo has to offer.
Unveiling the Secrets of Cannon Beach
Nestled in Key Largo lies the hidden gem of Cannon Beach, a sanctuary of crystal-clear waters and pristine white sandy beaches. This secluded paradise is renowned for its underwater treasures, including the remnants of an ancient shipwreck waiting to be explored by adventurous snorkelers and divers.
Immerse yourself in the diverse marine life and vibrant coral reefs that thrive beneath the surface. Cannon Beach offers a peaceful getaway for families, couples, and solo travelers alike, seeking solace in the tranquility of this unspoiled haven.
For those craving even more adventure, the nearby John Pennekamp Coral Reef State Park provides a plethora of recreational activities and enticing attractions. Explore the secrets of Cannon Beach and experience the unparalleled beauty that awaits you.
3. A Day at Harry Harris Park
Located in Key Largo, Harry Harris Park offers a picturesque beach with crystal-clear waters and soft sandy shores. This family-friendly park provides various amenities such as picnic areas, grills, and playgrounds, making it the perfect spot for a day of fun and relaxation.
For water sports enthusiasts, the park features boat ramps and a fishing pier, allowing visitors to indulge in their favorite activities. Nature lovers can explore the nearby nature trails, where they can encounter stunning wildlife like herons and iguanas.
Additionally, Harry Harris Park hosts exciting events throughout the year, including concerts and holiday celebrations. With its beautiful beach and numerous recreational offerings, Harry Harris Park is a must-visit destination for anyone looking to enjoy the natural beauty and attractions of Key Largo.
Features of Harry Harris Park
Situated in Key Largo, Florida, Harry Harris Park stands out as a beloved beach destination. This popular beach offers a variety of activities for visitors to enjoy. From swimming and snorkeling to fishing, there is no shortage of fun water-based adventures.
Additionally, the park boasts various facilities, including picnic areas, restrooms, and showers, ensuring that visitors have everything they need for a comfortable outing.
For families with children, there is a playground and even a basketball court for some friendly competition. Safety is also a priority, with lifeguards on duty to provide peace of mind to families and individuals alike. Harry Harris Park is truly an ideal spot to spend a day enjoying the sandy shores and sparkling waters of Key Largo.
4. Adventure at Anne's Beach
Adventure awaits at Anne's Beach in Key Largo. While John Pennekamp Coral Reef State Park offers an unparalleled underwater experience for snorkelers and divers, Anne's Beach provides a unique adventure on land.
Take a stroll along the boardwalk that winds through the picturesque mangroves, immersing yourself in the natural beauty of the area. Feel the thrill of kayaking or paddleboarding through the calm waters, surrounded by the tranquility of the mangrove forest.
For those seeking historical exploration, Cannon Beach is a must-visit. This popular spot allows you to indulge in beachcombing while uncovering artifacts from the past. Immerse yourself in the rich history as you explore this remarkable stretch of shoreline.
If you prefer a secluded and untouched environment, Calusa Beach is the ideal place. This peaceful haven offers the perfect setting for relaxation and nature-watching. Enjoy the serenity of the unspoiled surroundings and take in the beauty of Key Largo's natural landscape.
Whether you're looking for adventure, history, or tranquility, Key Largo's beaches have it all. From John Pennekamp Coral Reef State Park to Anne's Beach, each location offers a unique experience that will leave you with lasting memories. So, pack your bags, grab your sunscreen, and embark on a beach adventure like no other in Key Largo.
What Makes Anne's Beach Special?
Anne's Beach in Islamorada is a hidden gem that offers a unique experience. With its lush mangrove forest and boardwalk, it provides a tranquil setting for visitors. The beach's shallow waters and soft sand make it perfect for swimming, sunbathing, and snorkeling.
5. History at Indian Key Historic State Park
Indian Key Historic State Park is a fascinating destination that offers visitors a unique glimpse into the history of the area. Located in the heart of Key Largo, this park showcases preserved buildings and artifacts that tell the story of the past. As you explore the park, you can learn about the rich history while immersing yourself in the natural beauty of the surroundings.
One of the highlights of Indian Key Historic State Park is its connection to John Pennekamp Coral Reef State Park, which offers fantastic snorkeling and scuba diving opportunities. After exploring the underwater wonders, you can take a break and head to Cannon Beach, where a historic shipwreck awaits. This beach is not only a great spot for relaxation but also provides an opportunity to uncover a piece of history.
If you're traveling with family, Jacobs Aquatic Center is a must-visit. It features a family-friendly beach area with water slides and pools, ensuring hours of fun for everyone. For a more serene experience, Harry Harris Beach and Park offer picnic areas and a playground where children can play and families can enjoy quality time together.
With its preserved buildings and artifacts, Indian Key Historic State Park is an ideal place to learn about the history of the area. As you explore this hidden gem, you'll gain a deeper appreciation for the heritage and culture that shaped the Key Largo region.
Experiencing the Past at Indian Key Historic State Park
Experience the captivating history of Indian Key Historic State Park, a small island tucked away in the Florida Keys. This island boasts a fascinating past, with remnants of a 19th-century town that fell victim to a Native American attack.
Today, visitors have the opportunity to explore the ruins of this historic town and immerse themselves in the stories of the past. Guided tours and educational exhibits offer valuable insights into the island's history, providing a unique learning experience for all.
While delving into the island's rich heritage, you can also enjoy the surrounding natural beauty. Snorkeling and kayaking are popular activities in the crystal-clear waters that embrace Indian Key. Immerse yourself in the underwater world, encountering vibrant tropical fish as you navigate the pristine marine environment.
Whether you're a history buff or an outdoor enthusiast, Indian Key Historic State Park offers a one-of-a-kind adventure that showcases the cultural and natural wonders of the Florida Keys.
Which Key Largo Beach Will You Choose for Your Next Trip?
With so many beautiful beaches in Key Largo, it can be tough to choose just one for your next trip. Options like John Pennekamp Coral Reef State Park, Harry Harris Beach and Park, and Cannon Beach offer different activities and crowd sizes. Just remember to pack sunscreen and plenty of water!
Frequently Asked Questions
What activities can be enjoyed at the top 5 Key Largo beaches?
Activities at the top 5 Largo beaches range from snorkeling and diving to kayaking and paddleboarding. Visitors can also relax on the beach, sunbathe, and enjoy picnics. Many beaches provide facilities like showers, restrooms, and food vendors.
What are some unique features of each of the top 5 Largo beaches?
John Pennekamp Coral Reef State Park offers the chance to explore vibrant coral reefs through snorkeling and diving. Cannon Beach boasts a historic 18th-century cannon discovered on its shores. At Harry Harris Beach and Park, families can enjoy amenities like playgrounds, basketball courts, and picnic areas.
Jacobs Aquatic Center Beach provides an artificial beach with water features for kids to play in. Key Largo Community Park Beach even has a dog park adjacent to it for pet owners.
Are the top 5 Largo beaches family-friendly?
Yes, all of the top 5 Largo beaches are perfect for families. With shallow waters, calm waves, picnic areas, and playgrounds, these beaches offer a safe and enjoyable experience for children. Remember to always supervise kids around water and follow safety guidelines.
Are there any nearby restaurants or amenities available at the top 5 Largo beaches?
Several of the top 5 Largo beaches offer nearby restaurants and amenities. For example, John Pennekamp Coral Reef State Park has a café and gift shop, while Harry Harris Beach has picnic tables and grills. Cannon Beach has a food truck, and Gilbert's Resort has a restaurant and bar. It's best to research each beach beforehand to ensure there are amenities that suit your needs.
Conclusion
In conclusion, Key Largo beaches offer a diverse range of experiences for every type of beachgoer. Whether you're seeking tranquility, scenic beauty, adventure, or a glimpse into history, Key Largo has something to offer. Far Beach provides a serene escape with various activities to enjoy, while Cannon Beach boasts breathtaking vistas and hidden treasures.
Harry Harris Park offers a perfect day out with its remarkable features, and Anne's Beach is known for its thrilling adventures. Lastly, Indian Key Historic State Park allows you to immerse yourself in the rich history of the area.
So, which Key Largo beach will you choose for your next trip? Plan your visit and create everlasting memories at these stunning destinations.
Read Also:
Island Hopping in Paradise: A Guide to the World's Most Beautiful Beaches
10 Best Beaches in Massachusetts: A Comprehensive Guide
20 Beaches On Earth That Don't Feel Real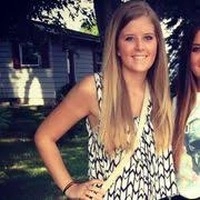 Ferona Jose is a passionate travel writer and blogger at Travelistia. She has traveled throughout Europe, Asia and the Americas. Her writing focuses on cheap travel destinations, travel experiences, cultural insights, and travel hacks.