Goa, often hailed as India's beach paradise, is a coastal gem known for its vibrant culture, stunning beaches, and delectable cuisines. In this article, we explore the enchanting charm of North Goa, where pristine shorelines and gastronomic delights beckon travelers to indulge in an unforgettable coastal experience.
North vs South Goa
Nestled along the picturesque Konkan coast, Goa is a tropical paradise that beckons travelers with its unique blend of geographical beauty and cultural diversity. The region's prime location, situated between the Tropic of Cancer and the Equator, gifts visitors with abundant sunshine and balmy daytime temperatures that hover around a pleasant 30ºC.
It's during the months of November to February that the weather in Goa is at its zenith, making it an idyllic destination for a winter sun escape. With minimal rainfall during this period, you can expect uninterrupted days of sunshine to complement your Goan adventures.
Goa's geographical tapestry is further enriched by its seven major rivers, with the Zuari and Mandovi standing as the most prominent among them. These rivers not only contribute to the region's natural beauty but also play a significant role in its cultural and historical heritage.
When it comes to experiencing Goa's diverse character, the state is often divided into two distinct realms: North Goa and South Goa. The northern part of Goa is renowned for its lively beaches, vibrant nightlife, and the perpetual party scene. Here, you'll find iconic stretches of shoreline like Anjuna, Baga, and Calangute, each pulsating with energy. North Goa thrives on a cosmopolitan vibe, making it a hotspot for travelers seeking a high-spirited atmosphere and social interaction. This district is a captivating fusion of modern-day revelry and rich cultural traditions, with numerous ancient temples and churches dotting the landscape.
Conversely, South Goa offers a tranquil and serene ambiance, where the beaches are less crowded and the pace of life is gentler. The shorelines of Colva and Palolem epitomize the peaceful allure of this region. South Goa's landscape is adorned with historic treasures, including the Colva church and the Mangeshi temple, inviting visitors to explore its cultural heritage at a leisurely pace.
In Goa, the influence of 450 years of Portuguese rule is palpable, creating a cultural tapestry unlike any other in India. The state is a captivating fusion of Eastern and Western cultures, with Portuguese influences dominating its architecture, traditions, and social fabric. Visitors can immerse themselves in the vibrant and distinctive Goan culture, with its historical landmarks like the Bom Jesus Cathedral and Fort Aguada, along with the wax museum showcasing India's rich history and heritage.
The state's well-connected airports, including the Goa International Airport and the newly inaugurated New Goa International Airport in Mopa, facilitate smooth access for travelers. These gateways usher you into a land where golden beaches, ancient churches, and a unique cultural heritage await, promising an unforgettable journey through Goa's enchanting landscapes and rich history.
North Goa: some of its key attractions
Some of the must-visit attractions in North Goa are included in the following list that will help you plan your trip better – 
1. Old Goa: A former Portuguese capital, boasts colonial-era monuments like the Basilica of Bom Jesus and the Church of St. Cajetan.
2. Panaji: As the capital city, it is a tourist hub known for its beautiful Portuguese Baroque-style buildings, churches, and natural beauty.
3. Anjuna: Famous for its full-moon parties and the Wednesday flea market, Anjuna is a beach destination with a vibrant atmosphere.
Arambol: This beach is renowned for its sandy shores, water activities, and Bohemian vibe, attracting international tourists.
Calangute: This beach offers water sports like parasailing and jet-skiing, along with a bustling nightlife featuring parties and live music.
Candolim: This is home to Candolim Beach and Aguada Fort, known for its lighthouse and historic Church of St. Lawrence.
Sinquerim: Sinquerim features a beautiful private beach shared between Taj Holiday Village and Taj Fort Aguada, offering water sports and scenic views.
Vagator: This beach presents stunning red cliffs, split into Big Vagator and Little Vagator, with water activities, sunsets, and vibrant nightlife.
Baga Beach: Known for its bustling atmosphere, beach shacks, and famous nightclubs make it a popular hotspot in Goa.
Deltin Suites: 5 Star Hotel in North Goa
Deltin Suites, located in North Goa's Candolim, is a distinguished hotel that offers a unique blend of luxury, comfort, and entertainment. As part of the renowned Deltin Group, it stands as a testament to their commitment to providing an exceptional gaming and hospitality experience.
The Deltin Suites is a star attraction, offering an array of gaming options that cater to both seasoned players and novices. Whether you're drawn to the excitement of slot machines, the strategic challenge of table games like blackjack and roulette, or the skillful play of poker, the has something for everyone.
The professionally trained dealers ensure a fair and enjoyable gaming experience. The hotel itself boasts 106 well-appointed rooms and suites, providing guests with a comfortable and luxurious stay. The on-site dining options offer a variety of cuisines to satisfy every palate. Beyond gaming, guests can relax by the pool, indulge in spa treatments, or explore the vibrant attractions of North Goa.
Deltin Suites is not just a hotel; it's a destination where gaming enthusiasts and leisure travelers come together to create unforgettable memories. Whether you're seeking gaming excitement or a luxurious retreat, Deltin Suites offers it all under one roof.
Deltin Hotel embodies the pinnacle of luxury and entertainment, making it the best hotel in Goa. Coupled with North Goa's captivating beaches and culinary treasures, it creates a must-visit destination for an unparalleled coastal getaway.
Read Also: 
15 Best Places For Solo Travel in India
Top 10 Places to Explore Wildlife in India
15 Places That Don't Feel Real in India: Unbelievable Beauty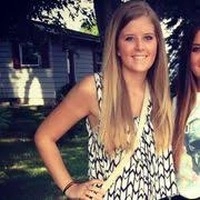 Ferona Jose is a passionate travel writer and blogger at Travelistia. She has traveled throughout Europe, Asia and the Americas. Her writing focuses on cheap travel destinations, travel experiences, cultural insights, and travel hacks.