Calling all travel enthusiasts! Canada is a land of natural beauty, diverse culture, and bustling cities. With 2023 just around the corner, it's time to start planning your next adventure. In this blog post, we will take you on a journey through the top 15 places you need to visit in Canada for an unforgettable experience. From Vancouver – the Pacific Gateway to Baffin Island – a true wilderness destination; we have got you covered.
Discover why Canada should be on your bucket list for 2023 and explore some of the most picturesque locations that this beautiful country has to offer. Get ready for an exciting journey ahead!
The Allure of Canada: A Brief Overview
Canada, known as the Great White North, beckons travelers with its breathtaking natural beauty and rich cultural diversity. From the stunning national parks of Banff and Jasper to vibrant cities like Vancouver and Toronto, Canada offers something for everyone.
Experience the charm of small towns and the excitement of cosmopolitan hubs. Immerse yourself in unique Canadian traditions and customs. Don't miss the chance to see the highest tides in the world at the Bay of Fundy or explore the vibrant city of Victoria. Canada truly has it all for first-time visitors.
Why Visit Canada in 2023?
Discover the allure of Canada in 2023! Immerse yourself in the vast landscapes, from the majestic Rocky Mountains to the breathtaking Niagara Falls. Experience thrilling outdoor adventures in Whistler and Jasper National Park, and indulge in the vibrant art scene of Montreal and Vancouver. Don't miss out on delicious Canadian cuisine and fascinating museums.
Embracing the natural beauty of Canada
Marvel at the stunning turquoise waters of Lake Louise in Banff National Park, a sight that will leave you in awe. Explore the rugged coastline and picturesque fishing villages of Nova Scotia, immersing yourself in their unbelievable beauty.
Experience the magic of witnessing the Northern Lights in Yukon, a truly awe-inspiring phenomenon. Discover the pristine landscapes and rich wildlife of Newfoundland and Labrador, an adventure like no other. And don't miss out on the breathtaking beauty of the Cabot Trail in Cape Breton, a scenic drive showcasing Canada's natural wonders.
Exploring the Cultural Diversity
Explore the vibrant multiculturalism of Toronto, with its diverse neighborhoods and international cuisines. Immerse yourself in the historic charm of Old Montreal, featuring cobblestone streets and European architecture. Experience the unique blend of French and English cultures in Quebec City. Discover the indigenous heritage and art on British Columbia's Vancouver Island.
Celebrate the rich traditions and festivals of Canada's First Nations communities. With its cultural diversity, Canada offers a multitude of experiences that showcase its rich heritage and vibrant multicultural landscape.
1. Vancouver: The Pacific Gateway
Experience the stunning natural beauty of Vancouver, with its majestic mountains and breathtaking ocean views. Immerse yourself in the vibrant neighborhoods of Gastown and Granville Island, where you can explore unique shops, bustling markets, and lively street performers. Indulge in a diverse culinary journey, from fresh seafood to international cuisines, satisfying all taste buds.
Vancouver is also renowned for its thriving arts and music scene, offering a multitude of galleries, museums, and live performances. To further enhance your adventure, take a ferry to Vancouver Island, where you'll discover outdoor experiences and picturesque landscapes.
Discover what sets Vancouver apart as a must-visit destination. Take in breathtaking views from the Vancouver Lookout or Capilano Suspension Bridge.
Immerse yourself in the charm of historic districts like Chinatown and Gastown. Explore Queen Elizabeth Park's gardens and museums. Experience outdoor adventures at Grouse Mountain and Stanley Park's scenic seawall stroll.
2. Toronto: The Cosmopolitan Hub
Toronto, the cosmopolitan hub of Canada, offers a multitude of attractions and experiences. Discover the iconic CN Tower, where you can take in breathtaking views of the cityscape. Explore the diverse neighborhoods like Kensington Market and Yorkville, each with its own unique charm. Immerse yourself in the thriving arts and culture scene, with museums and galleries showcasing a rich blend of artistic expressions.
Indulge in the vibrant food scene, from delicious street food to world-class fine dining establishments. And don't miss out on the excitement of Toronto's sports and entertainment events. Toronto truly has something for everyone.
Toronto is a must-visit in Canada for its trendy shopping districts, picturesque waterfront at Harbourfront Centre, world-class exhibits in the Royal Ontario Museum and Art Gallery of Ontario, multicultural festivals and events, and iconic landmarks like Casa Loma and St. Lawrence Market.
3. Ontario: Home of Great Lakes
Explore the stunning beaches and crystal-clear waters of Lake Huron and Lake Ontario. Discover the charming small towns and wineries of Niagara-on-the-Lake. Experience the thrill of outdoor adventures in Algonquin Provincial Park. Immerse yourself in the vibrant arts and culture scene of Toronto. Indulge in delicious local cuisine, from butter tarts to poutine.
Ontario, home to the largest city in Canada, Toronto, offers a diverse range of experiences. Whether you're seeking natural beauty, cultural immersion, or culinary delights, Ontario has something for everyone. So, when planning your trip to Canada, don't miss out on the wonders of the Great Lakes in Ontario!
While visiting Ontario, you can expect to be mesmerized by the iconic Niagara Falls, where a boat tour lets you experience its power up close. Explore the picturesque Thousand Islands region on a boat cruise or kayak, and discover Ottawa's history and heritage. Don't miss out on the natural beauty of Bruce Peninsula National Park and a scenic drive along Lake Superior on the Trans-Canada Highway.
4. Jasper: The Mountain Adventure Town
Embark on thrilling outdoor adventures in Jasper's stunning landscapes. Discover breathtaking views of the Canadian Rockies in Jasper National Park. Experience the serenity of pristine lakes and cascading waterfalls in Jasper. Immerse yourself in the rich wildlife and diverse ecosystems of Jasper.
Indulge in the charming mountain town atmosphere of Jasper. With its endless opportunities for adventure and natural beauty, Jasper is the perfect destination for those seeking an unforgettable mountain getaway.
Explore the breathtaking beauty of Jasper by traversing the iconic Icefields Parkway and marveling at Athabasca Falls. Spot wildlife like bears and elk, then relax in the rejuvenating Miette Hot Springs. Don't miss a boat tour of the captivating Maligne Lake.
5. Alberta: The Western Wonderland
Experience the enchanting landscapes of Alberta's national parks. Revel in the beauty of the Badlands in Dinosaur Provincial Park. Discover the vibrant city life of Calgary with its cultural festivals and events. Visit the iconic Banff National Park for its stunning alpine scenery.
Embark on a road trip along the picturesque Icefields Parkway. Alberta offers a diverse range of experiences, from jaw-dropping natural wonders to vibrant urban adventures. Whether it's exploring the rugged wilderness or immersing yourself in the thriving city culture, Alberta is a Western Wonderland waiting to be discovered.
What to do when in Alberta?
Explore the unique formations of Hoodoos in Drumheller, where nature's artistry takes center stage. Indulge in thrilling outdoor adventures like hiking, skiing, or snowboarding in the majestic Canadian Rockies. Immerse yourself in the vibrant atmosphere of the iconic annual rodeo event, the Calgary Stampede.
Take a helicopter tour over the stunning Columbia Icefield and be awestruck by its icy beauty. Delve into Alberta's rich history and culture at the Glenbow Museum.
6. Rockies: The Mountainous Majesty
Immerse yourself in the awe-inspiring beauty of the Canadian Rockies. Marvel at the towering peaks and turquoise lakes of Moraine Lake. Embark on a scenic drive along the Icefields Parkway. Experience the thrill of skiing or snowboarding in world-class resorts. Discover the abundant wildlife and breathtaking landscapes of Jasper and Banff National Parks.
The Rockies offer a majestic escape into nature's embrace, where you can witness the grandeur of the highest tides at the Bay of Fundy and explore the polar bear capital of the world in Churchill, Manitoba. Let the Rockies captivate you with their mountainous majesty.
What is it about the Rockies that attracts tourists?
The Rockies in Canada offer a captivating allure to tourists. Experience thrilling outdoor adventures like hiking, climbing, and rafting. Immerse yourself in the tranquility of nature with breathtaking mountain vistas and pristine lakes.
Capture unforgettable moments with Instagram-worthy photos of picturesque landscapes and wildlife sightings. Indulge in the luxury of mountain resorts and spas while discovering the rich Indigenous culture and heritage of the region.
7. Quebec: A Touch of Europe in Canada
Discover the charm of Old Quebec, a UNESCO World Heritage site, as you wander through its picturesque streets. Immerse yourself in the vibrant cultural scene and experience the lively festivals in Quebec City.
Just outside the city, you'll find the historic Montmorency Falls, a breathtaking sight to behold. Indulge in the culinary delights of Quebec and savor the delicious French cuisine. Quebec offers a unique blend of French and Canadian cultures, creating a truly enchanting experience.
What makes Quebec a unique destination?
Quebec's uniqueness lies in its picturesque neighborhoods like Petit Champlain and Place Royale. The iconic Chateau Frontenac stands tall as a symbol of Quebec City.
Take a stroll along the fortified walls of Old Quebec for breathtaking views. Quartier Petit Champlain offers cobblestone streets and charming boutiques. Outdoor enthusiasts can explore the beauty of Mont-Tremblant National Park.
8. Montreal: The City of Festivals
Immerse yourself in Montreal's vibrant arts and cultural scene, where world-class festivals like the Montreal Jazz Festival and Just for Laughs take center stage. Explore the historic charm of Old Montreal, with its cobblestone streets and iconic architecture.
Don't miss out on indulging in the city's diverse culinary scene, known for its mouthwatering bagels and poutine. Montreal is a unique blend of European and North American influences, offering a truly one-of-a-kind experience. Discover the city that never sleeps and embrace the festival spirit in the cultural richness of Canada.
What are the must-see attractions in Montreal?
Discover the iconic Notre Dame Basilica, admired for its stunning architecture and vibrant stained glass windows. Explore Plateau-Mont-Royal, a hip neighborhood with trendy cafes and boutiques.
Take in panoramic city views from Mount Royal Park and immerse yourself in modern art at the Montreal Museum of Fine Arts. Experience the bustling Jean-Talon Market with its local produce and gourmet food.
9. Banff: The Alpine Paradise
Discover the breathtaking beauty of Banff National Park, nestled in the stunning landscapes of the Canadian Rockies. Embark on thrilling hikes along pristine trails that offer jaw-dropping views at every turn. Immerse yourself in outdoor adventures like kayaking, fishing, and wildlife spotting in this alpine paradise.
And after a day of exploration, unwind and relax in natural hot springs surrounded by picturesque mountains. Banff truly captures the essence of Canada's great white north, making it a must-visit destination for first-time travelers.
Why should Banff be included in your itinerary?
Experience the breathtaking blend of natural beauty and outdoor adventures in Banff. Discover postcard-worthy views at iconic Lake Louise and Moraine Lake.
Be mesmerized by the turquoise waters of Peyto Lake. Take a scenic drive on the Icefields Parkway to witness glaciers and waterfalls. Don't miss the chance to spot bears, elk, and mountain goats on a wildlife safari.
10. Ottawa: The Historic Capital
Immerse yourself in Ottawa, the historic capital of Canada, where you can experience the country's rich history and culture. Visit the majestic Parliament Hill and witness the Changing of the Guard ceremony, a captivating display of tradition.
Explore the National Gallery of Canada, home to fascinating exhibits that showcase the nation's artistic heritage. Take a leisurely stroll along the UNESCO World Heritage Site, the Rideau Canal, and marvel at its beauty. And don't forget to visit the vibrant ByWard Market, where you can indulge in delicious local cuisine.
What are the must-visit spots in Ottawa?
Discover the iconic Peace Tower, symbolizing Canada's unity. Explore Rideau Hall and its beautiful grounds. Visit the Canadian Museum of History to learn about the country's past. Take a guided tour of Notre-Dame Cathedral Basilica. Enjoy a leisurely cruise on the Rideau Canal, admiring picturesque views.
11. Halifax: The Maritime Gem
Halifax, a vibrant coastal city in Nova Scotia, offers a charming experience for first-time visitors to Canada. Explore the historic waterfront and savor the fresh seafood at local restaurants. Don't miss the chance to visit the Maritime Museum of the Atlantic, where you can uncover fascinating maritime history.
Take a scenic drive along the iconic Cabot Trail and be mesmerized by breathtaking views. And of course, no visit to Halifax is complete without a trip to Peggy's Cove, known for its picturesque beauty and iconic lighthouse.
12. Calgary: The Stampede City
Experience the exhilaration of the Calgary Stampede, hailed as "The Greatest Outdoor Show on Earth." Immerse yourself in the vibrant downtown scene and marvel at panoramic views from the Calgary Tower. Discover the rich indigenous heritage at the Glenbow Museum, exploring captivating exhibits.
Embark on outdoor adventures like hiking, biking, and golfing in the picturesque Rocky Mountains. Treat your taste buds to delectable cuisine and craft beer at the city's numerous restaurants and breweries. Calgary truly offers an unforgettable experience for first-time visitors to Canada.
How to plan your Calgary trip effectively?
Make the most of your Calgary trip with these effective planning tips. Experience the iconic Calgary Stampede for a memorable time. Explore trendy neighborhoods like Kensington and Inglewood for unique shops and cafes.
Don't forget to visit Banff National Park for breathtaking mountain views. Catch a hockey game or concert at Scotiabank Saddledome, and don't miss the diverse range of animals at Calgary Zoo.
13. Whistler: A Skier's Dream
Whistler, located in British Columbia, is a world-renowned ski resort that offers some of the best skiing and snowboarding experiences in North America. The charming village of Whistler is a perfect place to explore with its vibrant nightlife, shops, and restaurants.
In addition to hitting the slopes, visitors can also take part in thrilling winter activities like snowshoeing, snowmobiling, and ice climbing. After a day of adventure, relax and rejuvenate in one of the many luxurious spas available in Whistler. Whistler truly is a skier's dream.
What's the best time to visit Whistler for skiing?
The ideal time for a skiing trip to Whistler is during the winter months, specifically from December to March. For the best snow conditions and optimal skiing experience, plan your visit in January or February. To avoid crowds, consider going in early December or late March. Don't forget to check out special deals and events like the World Ski and Snowboard Festival.
14. Saskatoon, Saskatchewan
In the heart of the Canadian prairies lies Saskatoon, a vibrant city waiting to be discovered. Immerse yourself in the beauty of the river valley, where picturesque trails offer a peaceful escape. Don't miss the unique cultural experience at the Remai Modern Art Museum.
Indulge in delicious farm-to-table cuisine at the city's many restaurants. And while you're there, make sure to embrace the warmth and hospitality of the locals in this hidden gem of Saskatchewan.
15. Baffin Island
Witness awe-inspiring landscapes and unspoiled wilderness on Baffin Island, where you can immerse yourself in the rich Inuit culture and learn about their ancient traditions. Explore the breathtaking fjords, majestic glaciers, and massive icebergs that adorn the island's pristine coastline. Keep your eyes peeled for polar bears, Arctic foxes, and other fascinating wildlife that call this place home.
Embark on exhilarating outdoor adventures such as hiking, kayaking, and dog sledding in this remote paradise. Baffin Island truly offers a unique and unforgettable experience for nature lovers and adventure enthusiasts alike.
Frequently Asked Questions
What makes Canada a popular travel destination?
Canada's popularity as a travel destination stems from its breathtaking natural beauty, diverse cultures, safe environment, and wide range of activities for tourists. From stunning forests and lakes to friendly locals, Canada offers an unforgettable experience for visitors.
What are some unique experiences to be had in the featured Canadian destinations?
Experience the ultimate relaxation in Banff, Alberta as you soak in natural hot springs while marveling at breathtaking mountain vistas. Immerse yourself in the European charm of Quebec City, Quebec by strolling along the cobblestone streets of Old Quebec.
Catch world-class theater productions and live sports events in Toronto, Ontario. Explore Vancouver Island, British Columbia on whale-watching tours and spot fascinating marine wildlife.
Can any of these destinations be visited in one trip, and what would be the ideal itinerary?
It is definitely possible to visit multiple destinations from the list in one trip. An ideal itinerary could include Toronto, Niagara Falls, Banff National Park, Vancouver, and Montreal. Plan ahead and allocate enough time for each destination to make the most of your trip. Consider using a travel agency or online resources to create a perfect itinerary.
What is the best time of year to visit each of the 15 places on the list?
The ideal time to visit each of the 15 places in Canada varies depending on location and personal preferences. Banff National Park, for example, offers different activities throughout the seasons. Coastal cities like Vancouver and Halifax are more appealing in the summer due to milder weather. Research each location to determine the best time to visit based on your interests.
Conclusion
In conclusion, Canada offers a wide range of breathtaking destinations for travelers to explore in 2023. Whether you're seeking the vibrant city life of Vancouver and Toronto, the stunning natural beauty of the Great Lakes in Ontario, or the adventure-filled mountains of Jasper and Banff, there's something for everyone.
Don't miss out on the historic charm of Ottawa, the maritime wonder of Halifax, or the excitement of Calgary's famous Stampede. And for those seeking outdoor adventures, Whistler, Saskatoon, Saskatchewan, and Baffin Island offer unique experiences. Start planning your trip to Canada in 2023 and create memories that will last a lifetime.
Read Also:
15 Most Affordable Winter Vacation Destinations To Visit
15 Warm Christmas Destinations for Your Next Holiday
15 Best Christmas Vacation Destinations For Couples To Visit This Year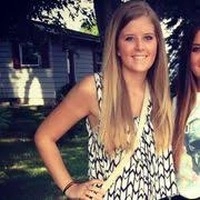 Ferona Jose is a passionate travel writer and blogger at Travelistia. She has traveled throughout Europe, Asia and the Americas. Her writing focuses on cheap travel destinations, travel experiences, cultural insights, and travel hacks.